Top investment opportunities
Startup of the Week: Sufresca, natural, edible coating keeps produce fresh
Rewire: Banking services for millions of migrants
Nobel laureate and MedTech CEOs talk precision medicine
The EVERY Company produces animal-free macaron
Plantish fishes for restaurant partners
OurCrowd hosts dinner for US Ambassador to Israel
Sabah al-Binali, OurCrowd's man in Abu Dhabi
OurCrowd staff mark Good Deeds Day, Jerusalem Marathon
Paralyzed man climbs to world record with ReWalk exoskeleton
Sapiens and Ravin.ai streamline auto insurance claims
NVIDIA drives autonomous vehicle development with Foretellix
Introductions
More than 4,600 high-tech jobs
Startup of the Week:
Sufresca: Natural, edible coating keeps produce fresh
As much as half of all the world's fresh fruits and vegetables are lost or wasted, resulting in steep financial costs to suppliers, and a major impact on the global food supply and environment. Israeli startup Sufresca has developed a novel, cost-effective, edible, natural and biodegradable coating that extends the shelf life of produce, while being ultrathin, transparent, tasteless, odorless and virtually undetectable to consumers. The coating, based on 15 years of research at the Hebrew University, adds several weeks to shelf life in refrigerated and ambient temperatures, and is made entirely of natural, biodegradable ingredients. The company has ongoing industrial trials with key produce distributors in Belgium, France, Israel and the UK and is projecting initial revenue by 2023. OurCrowd has a $2M allocation at a 20% discount and with a cap of $20M in this $5M SAFE.
Rewire: Banking services for millions of migrants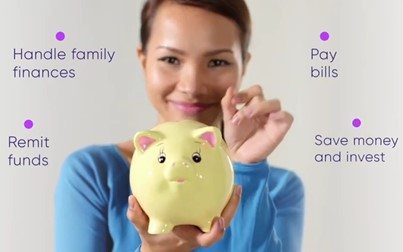 There are some 270 million migrant workers around the world who send around $600B of their hard-earned money back home. Traditional banks have made it difficult and expensive for them to get financial services. Things are changing, thanks to our portfolio company Rewire, which supports some 1 million transactions a year and just wrapped up a $25M funding round, Lisa Gann writes in the Times of Israel. The company counts Yahoo! co-founder Jerry Yang as one of its early investors. OurCrowd investors can join this round for a limited period.
Nobel laureate and MedTech CEOs talk precision medicine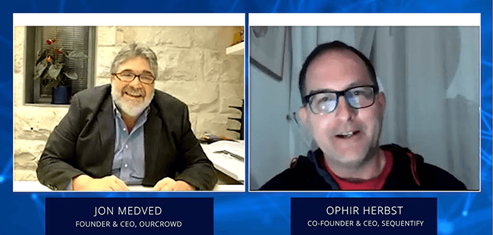 Nobel laureate Prof. Aaron Ciechanover, with CEOs from OurCrowd's MedTech startups Genopore, OncoHost and Sequentify, were my guests for an online webinar on 'Investing in Precision Medicine.' They explained how the technology their companies bring to the table can be game changers in different healthcare fields.
The EVERY Company produces animal-free macaron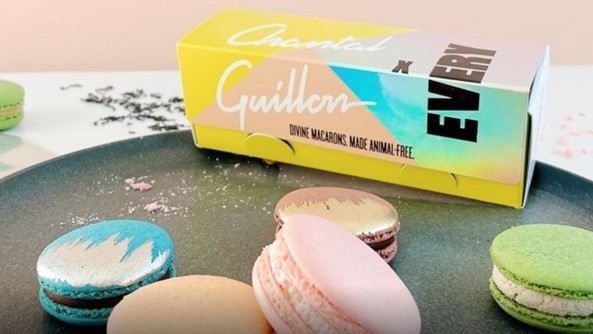 The EVERY Company produces real egg proteins without chickens. High-end patisserie Chantal Guillon is using EVERY ingredients for its macarons, a French cookie that relies heavily on egg whites. The treats are available in its stores and online, Food Navigator reports. Like all of the company's commercial products, the EVERY EggWhite uses genetically engineered microbes to produce egg proteins in fermentation tanks. EVERY aims to disrupt the $200B egg market and is now funding on the OurCrowd platform.
Plantish fishes for restaurant partners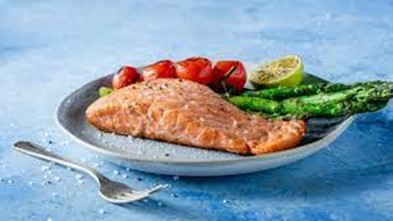 OurCrowd's alternative seafood startup Plantish believes it is close to initial distribution of its whole-cut salmon filet via restaurants, TechCrunch reports. Unlike cell-cultured meats that use animal-based cells to make food, Plantish salmon uses plant-based ingredients already used in foods in the US, so the company does not need FDA approval to serve its food, says CEO Ofek Ron. The company is looking for pop-up locations so people can try the product and aims to get Plantish salmon into the first restaurants by December 2023, before launching across the US by 2024. Plantish's successful $12M raise is believed to be the largest seed funding round to date in the alternative seafood market. OurCrowd investors can still join this round, for a limited period only.
OurCrowd hosts dinner for US Ambassador to Israel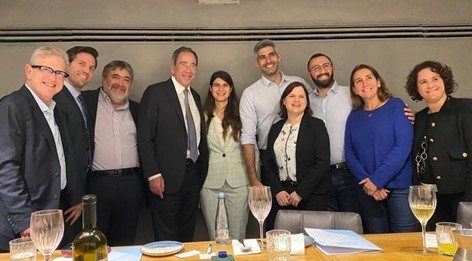 I was delighted to host the new US Ambassador to Israel, Tom Nides, together with my partner Sabah al-Binali, Chairman of OurCrowd Arabia, at a dinner to introduce him to some of Israel's top entrepreneurs. The Ambassador heard from 9 of our portfolio company CEOs including Natan Barak of mPrest, Dan Brahmy of Cyabra, Dvir Cohen of Memic, Mark Gazit of ThetaRay, Meir Kleiner of Airobotics, Talmon Marco of H2Pro, Yossi Pollak of Sight Diagnostics, Kira Radinsky of Diagnostic Robotics, and Dor Skuler of Intuition Robotics. We were accompanied by my colleagues Laly David, Shiri Fein, Adi Lavi, Yakir Machluf, Adi Lavi, Ori Sobovitz and Natalie Solomon.
Sabah al-Binali, OurCrowd's man in Abu Dhabi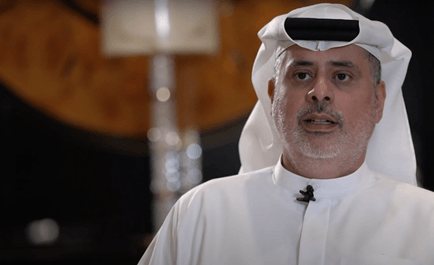 Trade and investments between Israel and the UAE have flourished since the signing of the Abraham Accords, reaching an estimated $600-$700M in the first year. "Israelis have a strong entrepreneurial spirit and are quick decision-makers, while in the UAE, you have good, long-term strategic thinking," Dr. Sabah al-Binali, Executive Chairman of OurCrowd Arabia, tells Jewish Insider on his first trip to Israel. "If we can synergize this fast-decision-making entrepreneurial spirit with the thoughtful, strategic thinking, then it could be the best partnership in the world — it could be unbelievable."
OurCrowd: Jerusalem Marathon, Good Deeds Day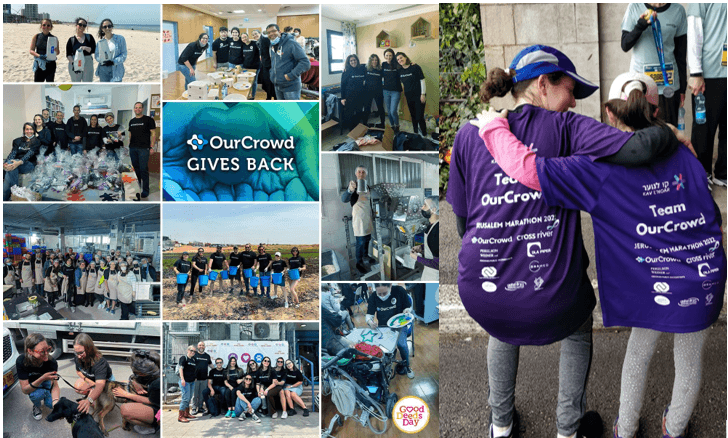 An athletic group of OurCrowd employees joined 25,000 runners who braved the wet streets of Jerusalem to participate in the city's annual marathon. Besides having a run in the rain, the team helped raise money for Kav L'Noar, a non-profit organization dedicated to breaking the stigmas surrounding emotional and mental health. Dozens of OurCrowd staffers took part in Good Deeds day at locations across Israel. They volunteered at 10 different sites doing such worthy tasks as packing food boxes for the underprivileged, participating in fun activities with hospitalized children, caring for animals at a local shelter and even keeping the beaches of Tel Aviv clean.
Top Tech News
No more lost in the supermarket: Instacart taps Oriient navigation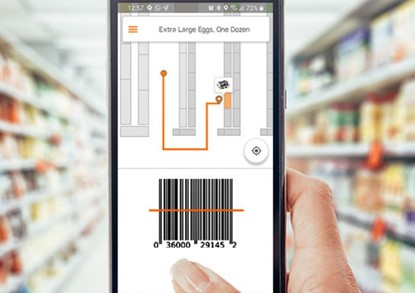 Instacart, the leading online grocery platform in North America, has tapped OurCrowd portfolio company Oriient to power its new in-store navigation feature. Oriient's indoor GPS technology gives users an interactive map of the grocery store they're in, including precise item locations, making them easier to find. Instacart is piloting the feature in more than 80 stores, with more to be added. "Over the next several months, we look forward to introducing additional features based on direct shopper feedback, as we further our goal of offering the best possible shopper experience," John Adams, vice president of shopper and fulfillment product at Instacart, tells TechCrunch.
Paralyzed man climbs to world record with ReWalk exoskeleton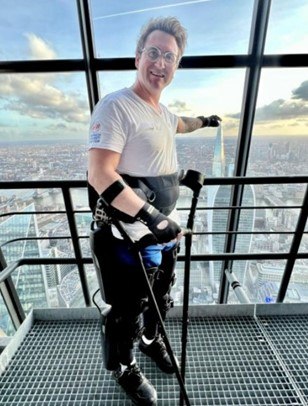 A British man who is paralyzed from the waist down broke the Guinness World Record by climbing 1,444 stairs to the top of a London skyscraper wearing an exoskeleton from our portfolio company ReWalk, UPI reports. It took Simon Kindleysides, who lost his ability to walk due to an inoperable brain tumor, 6 hours and 16 minutes to reach the top of the 51-story Leadenhall Building in London. Kindleysides holds another record for the London Marathon in 2018, which he completed using a ReWalk robotic walking device.
Sapiens and Ravin.ai streamline auto insurance claims
Sapiens, a leading provider of software solutions for the insurance industry, is teaming up with our portfolio company Ravin.ai to reduce the time it takes to process a claim. Ravin's damage detection software uses computer vision to identify everything from scratches to dents on vehicles by tapping data from commercial fleets and rental companies. "Ravin's innovative platform is helping insurers focused on commercial fleets and rentals realize immediate benefits, especially with its ability to detect even the most minor types of damage," says Amanda Ingram, Ecosystem Partner Manager at Sapiens.
NVIDIA drives autonomous vehicle development with Foretellix
Our portfolio company Foretellix is teaming up with NVIDIA to help autonomous vehicle makers get to market faster and safer. Foretellix's Foretify validation platform, coupled with NVIDIA'S DRIVE Sim virtual simulator, can expose vehicle bugs, edge cases and unknowns more quickly and efficiently. "By combining the two, developers can have access to the most advanced toolchain to accelerate the development and deployment of autonomous vehicles," says Zvi Greenstein, General Manager at NVIDIA.
Introductions
Your portfolio gets stronger when the OurCrowd network gets involved. Visit our Introductions page to see which of our companies are looking for connections that you may be able to help with.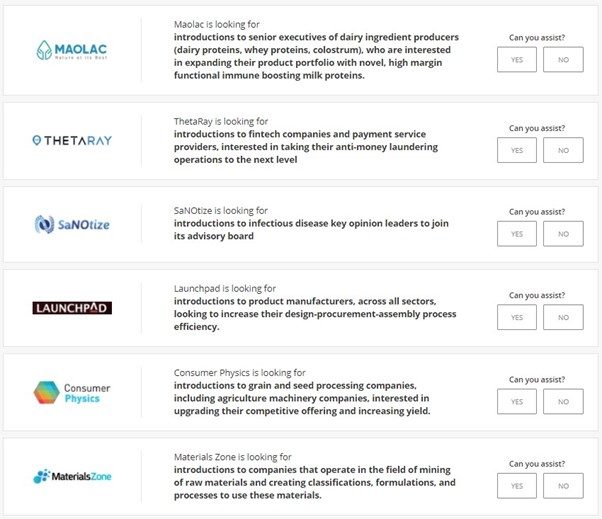 More than 4,600 High-Tech Jobs
Read the OurCrowd High-Tech Jobs Index Q4 2021 HERE.
Search and filter through Portfolio Jobs to find your next challenge