The Startup Nation is known for its eye opening innovation — literally speaking, that is.
Israel is home to a growing medical device industry. It's developed an advanced infrastructure of medical and paramedical research as well as bio-engineering capabilities. Israeli researchers have provided an impressive number of medical advances and copious contributions across the various branches of the medical industry and the field of vision is no exception. Israeli scientists have been consistently a dominant force in developing innovative technologies to help transform the lives of the world's blind and visually impaired.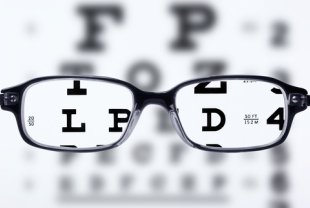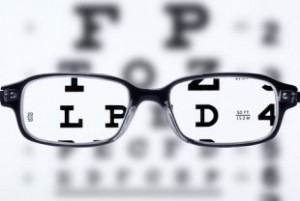 World Sight Day, an annual day of awareness held on the second Thursday of October to focus global attention on blindness and vision impairment, falls out this week on October 10th. As writer Abigail Klein Leichman points out in ISRAEL21c, an online news magazine covering 21st century Israel, this is the "perfect opportunity to present some of the amazing advances coming out of Israel for treating medical conditions of the eye."
The ISRAEL21c article lists a range of innovations that dramatically improve eyesight or the quality of life for people with vision impairments. The various technologies listed address a wide range of visual impairments, from vision restoration to assisting gadgets, such as telescopic implants, bionic lenses, camera contraptions, smartphone apps and devices and more.
Top 10 incredible Israeli advances in vision:
Implanted telescope for macular degeneration
UpSense keyboard
OrCam
Project RAY
Nano Retina
Bionic lens
Amblyz for 'lazy eye'
Retinal prosthesis
ExPRESS glaucoma shunt
Notal Vision ForeseeHome AMD Monitor
Read more and view the extended list here: Top 10 incredible Israeli advances in vision
More than just exciting investment opportunities
There are a lot exciting projects underway in the biomedical sphere in Israel and not all of us can necessarily contribute our manpower or our know-how, but there are many ways to be involved. There are a lot of interesting investment opportunities to be found in this space that are more than just interesting investing opportunities—they present unique opportunities to help advance the health and quality of life of people around the world.
I guess the question is: whose life do you want to help improve with your next investment?