Do you know who loves Israeli? Chinese investors. Flying high with El Al's new hub and accelerator. Five female CTOs making a big impression in the tech sector… and much more. Read on for the latest in Startup Nation.
Start getting this weekly newsletter via email: Subscribe now
Chinese VC to invest $500M in Israel in 2015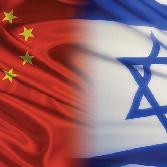 Chinese investors continue to show growing interest in Israeli high tech. According to IVC Research Center, Chinese investors will invest an estimated half a billion dollars in Israeli venture capital in 2015. Revealed data and publicized another estimate that Israeli funds will raise between $1.2 billion and $1.5 billion by the end of this year. In addition, the company believes that half of the funds that raise money by the end of the year will have at least one Chinese investor. Learn more.
OurCrowd & Portfolio Companies in the News
Two aviation startups step into the Cockpit: El Al's new hub and accelerator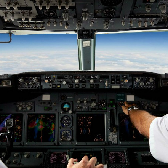 Israeli startups in the field of aviation and tourism have a new vehicle for skyrocketing to the stars: El Al Israel Airlines' new Cockpit hub and accelerator. The aim of the Cockpit program is to expose the carrier to new technologies in its areas of endeavor. Cockpit will eventually host 10 companies that will have access and interfaces with El Al systems for development and integration of a beta site, and the option of El Al becoming their first significant customer. Learn more.
Five female CTOs who are leading the male-dominated tech industry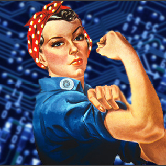 It's no secret that the tech industry features more men than women in positions of leadership, as well as on the whole. In an attempt to find examples of women who are already making a name for themselves in the midst of this furious ongoing discussion, blogger Jonah Balfour looked for female representation in the most technically demanding role in any company – CTO. So here are five female CTOs who are making a big impression in the highly competitive tech sector. See the full list.
For Israeli entrepreneurs, the army is a ticket to the startup world

WOne factor that has been trotted out to explain Israel's startup success is its mandatory military service for most teenagers. While it's true that serving in 8200 or other tech units of the IDF offers a fast track to entrepreneurship, several entrepreneurs and venture capitalists discuss how any military service, even in non-intelligence roles, gives you the characteristics you need to succeed. Learn more.
Israel's Wikipedians lead the way in education and technology

Lila Tretikov, the executive director of the Wikimedia Foundation — the non-profit that runs Wikipedia — visited Israel last week. Israel's local Wikimedia affiliate, one of 47 around the world, is leading in several exciting new initiatives, in fields such as education and technology. While the number of active Wikipedia editors in many countries plunged a few years ago, Israel's remained steady. Learn more.
OurCrowd's News Nuggets


Subscribe for weekly updates about the Startup Nation to your inbox.
See this week's original newsletter here.
[xyz-ihs snippet="HowToInvestInIsraelCTA"]
high tech