While Israel is developing its relationship with the gateway to Asia, Tel Aviv is officially the world's third tech-friendliest city. As always, it's a great time to be a part of the Startup Nation. Read on.
Start getting this weekly newsletter via email: Subscribe now
Israel's Chiasma raises $70M to treat growth hormone disorders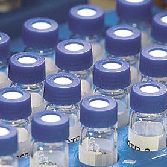 Biopharmaceutical developer, Chiasma, has announced the closing of a $70 million Series E financing round. The company is developing octreotide capsules, its lead product for the orphan condition acromegaly (a disorder stemming from an excess of growth hormones). Chiasma will use the funds to prepare for the commercial launch of its treatment. The company is headquartered in Jerusalem and Newton, Massachusetts. Learn more
OurCrowd in the News
2 Israeli startups vie for MasterCard accelerator slot
Two Tel Aviv-based financial technology startups, Sling and Shopnfly, will be representing Israel at a major event being held by MasterCard in Dublin next month. The Israeli companies will be vying against fintech startups from across Europe for a spot in the MasterCard Start Path accelerator and hopefully integrate their technology in MasterCard's ecosystem. The two prospective Israeli candidates were chosen last week as 45 Israeli fintech startups pitched their ideas to a set of MasterCard executives. Learn more
Israel's Gateway to Asia: A Budding Business Relationship, a Perennial Investment Future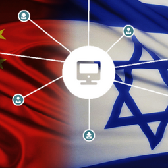 As a gateway to mainland China and a hub for operation in Asia, Hong Kong sits in a unique position to work with the Israeli startup and investment ecosystem. In 2012, bilateral trade between HK and Israel reached US$4.5B. How can Israel and HK further this blossoming partnership? Join us (online) to learn about the future of the Israel-China investment ecosystem:
Tuesday, March 3rd (8:00 PM Israel / 1:00 PM NYC / 10:00 AM SF)
>> Reserve your seat on the webinar
Where 'Lean In' meets 'Startup Nation': Female VCs in Israel

In most Western nations women have caught up with and surpassed men in most professions, but when it comes to the high-tech sector, the story is different. The number of women studying computer science is declining, while the number of women startup founders is under 10%. Mor Assia and Shelly Hod-Moyal are two of just a handful of the women venture capitalists in Israel. Meet Mor and Shelly.
Faces of the Startup Nation: Q&A with startup 'gardener' Roy Povarchik

Roy Povarchik, 28, runs a growth hacking and content marketing agency that helps young startups, "build communities in the digital age". He has worked with companies like PowToon and has 'hacked' the world of social media and online promotion. As part of his passion for growing startups, Roy is also a passionate blogger, with a number of his posts featured in noteworthy publications like FastCompany,The Next Web and more. Get to know Roy
OurCrowd's News Nuggets


Subscribe for weekly updates about the Startup Nation to your inbox.
See this week's original newsletter here.