Ladies and gentleman, put your hands together for the top Israeli startups and innovations for 2014. In addition, an Israeli startup raises $50 million to revolutionize the way we travel. Hear trending Israeli entrepreneurs' journeys to success in the Startup Nation. And the 'Person of the Year' award goes to… find out below.
Start getting this weekly newsletter via email: Subscribe now.
Moovit raises $50M to help you plan your bus trip efficiently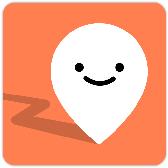 Moovit, an Israeli startup that has developed a crowdsourced navigation app revolutionizing the way we get about on public transportation, has announced a financing round of $50 million. By combining public transport data with live inputs from the crowd, Moovit gives commuters a complete real-time snapshot of what their trip will be like and suggests the fastest, most comfortable routes. The Moovit app currently has 12 million users in 400 cities around the world. Learn more.
OurCrowd in the News
Meet the winners: Top 15 Israeli startups and innovations of 2014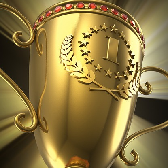 Israel fosters a culture of exceptional innovation, and in 2014, the country out-did itself, creating cutting-edge technology, enabling breakthrough medical devices and vaccines, new platforms for businesses, and concepts revolutionizing the workplace environment. On the eve of 2015, NoCamels listed the Israeli companies and innovations that made 2014 a year to remember. Among the winners were OurCrowd's portfolio companies Consumer Physics (SCiO) and ReWalk. See the full list.
Jon Medved named CrowdFund Beat's 2014 'Person of the Year'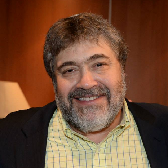 OurCrowd's founder & CEO Jon Medved was named 'Person of the Year' for 2014 by CrowdFund Beat, an online source of news, information, events and resources for crowdfunding. The CrowdFund Beat editors explain that "with both a funding model to engage the crowd with 'smarter investing', and then tapping into global audiences, OurCrowd characterizes what 'crowdfinance' was meant to do." Learn more.
Q&A with Saul Singer, co-author of best-selling book 'Startup Nation'

It is thanks to the now world-famous book co-written by Saul Singer and Dan Senor that Israel has become known as the 'Startup Nation', a term they coined. Singer has been a journalist for many years, and has been a thought-leader to the Israeli tech scene through his global tours, speaking engagements, and contributions to leading and influential publications across the web and print. Get to know Saul.
One-on-one interview with Alon Ben-Cnaan of Startup Link

Alon Ben Cnaan recently launched a new venture, Startup Link, that may make breaking into international markets easier for new startups. Born and raised in Bogota, Colombia, Ben-Cnaan moved to Israel at age 17. Following his army service, Ben-Cnaan enrolled in the Technion where the fire was sparked and he decided to join the adrenaline-fueled world of entrepreneurship. Meet Alon.
OurCrowd's News Nuggets


Subscribe for weekly updates about the Startup Nation to your inbox.
See this week's original newsletter here.