Below is an excerpt from OurCrowd's Q1 Innovation Insider, which you can download here.
Life without banking and credit cards in 2019 can feel like a real stretch of the imagination, but for many across the globe — from the developing world to the United States — it is very real.
No credit score means no financial history. No financial history means no lease. No lease means no mortgage, ever. No credit card means no e-commerce. No bank account means high fees for every cash checked. The obstacles go on and on. As the saying goes, it is expensive to be poor.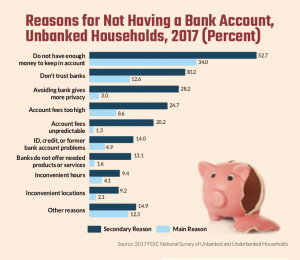 [Read more…]