No rest for the Startup Nation: The Israeli startup ecosystem on way to another record breaking year in 2015. Check out the latest innovation from the Google-Waze collaboration, hear from leading entrepreneurs, thought leaders, and global powers as they comment on the Israeli startup ecosystem, and more…
Start getting this weekly newsletter via email: Subscribe now
2015 Israeli tech exits could beat record, report shows

In just the first six months of 2015, exits in the Israeli high-tech economy netted more than three quarters of the total dollar amount from exits in 2014. Between January and June, there were 54 exits among Israeli tech firms, worth $5.29 billion. It was Israel's best-ever exit tally for the first six months of any year, figures showed. In fact, 2015 is shaping up to be the strongest year for merger and acquisition activity in Israel since 2012, when exit deals worth nearly $10 billion were recorded. Learn more.
OurCrowd & Portfolio Companies in the News
Google's Waze launches carpooling app for commuters in Israel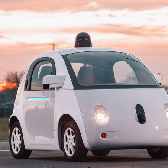 Google has more than just self-driving vehicles on its roadmap. The company's navigation app Waze, which it acquired in 2013 for a reported $1B, launched a carpooling pilot program for commuters in Tel Aviv, Israel, powered with the help of its Waze community. The standalone app, called RideWith, connects drivers with passengers who have similar commutes, such as to work or home from the airport. The concept allows drivers and passengers to potentially minimize transportation costs and parking stress. Learn more.
Interview with finance forward-thinking innovator Raphael Ouzan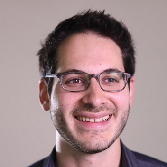 How often do you check your bank statements and credit card statements? Chances are, probably not as often as you should. Raphael Ouzan is on a mission to change that. This fintech innovator wants us to take charge of our personal finances, and to make checking our financial health and security part of our normal daily routine. Ouzan founded BillGuard, which allows users to track their spending habits via card transactions and receive alerts for billing errors, hidden fees, and scams. Get to know Rephael.
Peretz Lavie on how the Technion turned Israel into Startup Nation

Since 2004, graduates of the Israel Insitute of Technology, better known as the Technion, have won four Nobel Prizes, and a remarkable two-thirds of Israeli companies listed on NASDAQ have been founded by graduates of the Technion. President of the Technion, Peretz Lavie, discusses why his university contributed more than any other institution to Israel's reputation as the Startup Nation. Meet Peretz.
Nielsen CEO hopes company will emulate Israel operations

Nielsen CEO Mitch Barns hopes the global company most famous for television ratings will follow the lead of its Israeli operations. The company has three units in Israel: the local Nielsen group that offers consumer market research; the recently acquired adtech company eXelate; and a startup incubator it founded in 2013, which is currently running its second class of 12 companies. Hear more from Mitch.
OurCrowd's News Nuggets


Subscribe for weekly updates about the Startup Nation to your inbox.
See this week's original newsletter here.
[xyz-ihs snippet="HowToInvestInIsraelCTA"]