Top investment opportunities
Startup of the Week: Convizit, making user experience a snap
Letter from Davos: FoodTech steps up to the plate
Why Oprah loves Tovala's smart oven
Forbes reveals Mermade's cultivated seafood secret
Stream now: Investing in the Circular Economy
Microsoft picks Maolac and Trellis for AI program
Can Profuse transform the costs of lab-grown meat?
New York State to hand out 800+ ElliQ robots to elderly
Kim Kardashian gives Beyond Meat a bounce
Taranis gives farmers a down-to-earth view of crops from above
Israel plans to invest $180M to develop civilian space tech
Arcadia acquires world's largest utility data provider, raises $200M
Introductions
More than 4,200 high-tech jobs
Startup of the Week:
Convizit: Making user experience a snap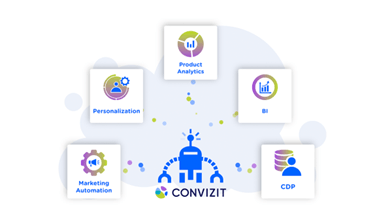 Millions of applications are driven by software tools that understand and improve customers' digital experience, but capturing the relevant data isn't easy.  Every action needs to be manually recorded, which is an expensive and inefficient proposition. Our portfolio company  Convizit uses a suite of AI technologies to automatically capture and understand each user event on every webpage. The company's machine-learning platform understands how consumers see webpages and improves its automatic-tagging abilities over time while automatically adapting to website changes. E-commerce and SaaS companies are spending a whopping $80B a year on digital-experience data tools, and Convizit has already deployed its system with select clients. Some of the biggest companies in the world are knocking at its door. OurCrowd is raising up to $5M in this ongoing investment round.
Letter from Davos: FoodTech steps up to the plate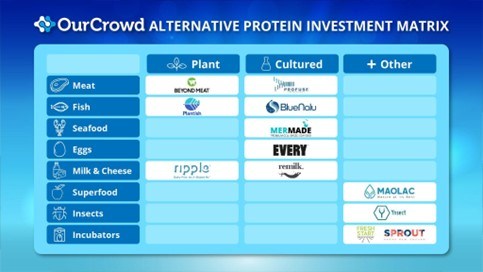 Here in Davos, two major issues dominate the agenda at the World Economic Forum: the rapid acceleration of climate change and the threat of global inflation-starvation, exacerbated by Russia's invasion of Ukraine. Faced with a worldwide food shortage predicted to leave millions starving, OurCrowd is investing in a basket of FoodTech startups, ready to step up to the plate with innovative technologies that can help avert the crisis and feed our future. Read more in my new 'Investors on the Frontlines' column.   
Why Oprah loves Tovala's smart oven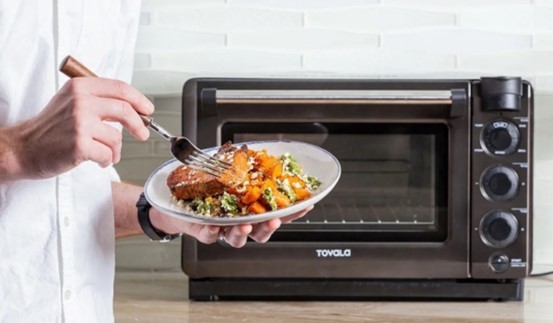 The smart oven from our portfolio company Tovala was included in Oprah Winfrey's Favorite Things List 2021, "and for good reason," Entertainment Tonight reports. "It's a convenient smart toaster oven that uses steam and heat to cook food quickly," and features proprietary technology that lets users scan the barcodes of more than 800 prepared foods to start cooking. For those who want to take the guesswork and hassle out of cooking, Tovala offers meal plans that are delivered weekly to the customer's door, and can be popped into the oven with less than a minute of preparation. The company's app sends an alert when the food is cooked. Tovala is currently funding on the OurCrowd platform.
Forbes reveals Mermade's cultivated seafood secret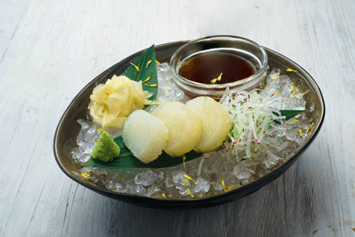 OurCrowd's FoodTech pioneer Mermade Seafoods has revealed that algae is the "secret sauce" behind its promise to make cultured meat and seafood a commercial reality, starting with the sustainable mass production of scallops, Gil Press reports in Forbes. The company uses algae to slash the price of the nutrient-rich soup in which cells are grown. This could be a game changer because the high cost of the growth media has made alternative proteins prohibitively expensive. "Our technology is relevant to any cell fermentation process, including in pharma," says CEO Daniel Einhorn, estimating that Mermade's technique can reduce the cost of producing cell-based protein by a factor of 10,000. Mermade is now funding on the OurCrowd website.
Stream now: Investing in the Circular Economy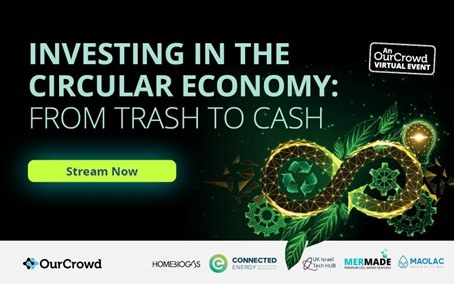 OurCrowd's online event 'Investing in the Circular Economy: From Trash to Cash' brought together entrepreneurs and executives to discuss how repurposing can help stem  devastating impacts on the environment. Startups are at the forefront of this paradigm shift, deploying cutting-edge technology in FoodTech, renewable energy and other sectors to implement the vital practice of reduce, reuse and recycle to help assure a greener future. Guests included the CEOs of Maolac, Mermade Seafoods, Connected Energy and HomeBiogas. Stream the full event here.
'Microsoft picks Maolac and Trellis for AI program
Microsoft for Startups Israel has chosen two OurCrowd portfolio companies for the third AI For Good Accelerator Program, Calcalist reports. Maolac and Trellis are among a select group of 15 startups that will receive individual mentorship guidance for business and technological development, access to Microsoft's advanced tools, and opportunities to establish connections with potential customers, investors and more. Microsoft for Startups has supported more than 1,000 companies so far. Maolac and Trellis are currently raising on the OurCrowd platform.
Can Profuse transform the costs of lab-grown meat?
Technology developed by our portfolio company ProFuse may help to transform the economics of cultivated meat, Food Navigator reports. Its small-cell cocktail dramatically speeds up muscle fiber production and increases production capacity in a laboratory setting. The company is "generating excitement in a nascent industry that must increase yields and cut costs if it is to achieve commercial viability," writes Elaine Watson, Editor of Food Navigator. Currently raising on the OurCrowd platform, ProFuse was nurtured at the Fresh Start FoodTech incubator backed by OurCrowd with AgVenture leader Finistere and Israeli food and beverage giants Tnuva and Tempo.
Top Tech News
New York State to hand out 800+ ElliQ robots to elderly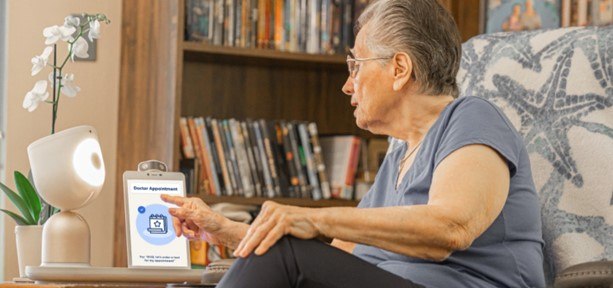 In one of the largest in-home deployments of advanced intelligent robots in history, the State of New York will distribute more than 800 ElliQ digital companions made by our portfolio company Intuition Robotics to older adults coping with social isolation, The Verge reports. ElliQ proactively engages its users, helping to contact loved ones and keeping track of their well being. "Many features attracted us to ElliQ. It focuses on what matters to individuals: memories, life validation, interactions with friends and families, and promotes overall good health and well being," says Greg Olsen, Director of the New York State Office for the Aging, which is organizing the program.
Kim Kardashian gives Beyond Meat a bounce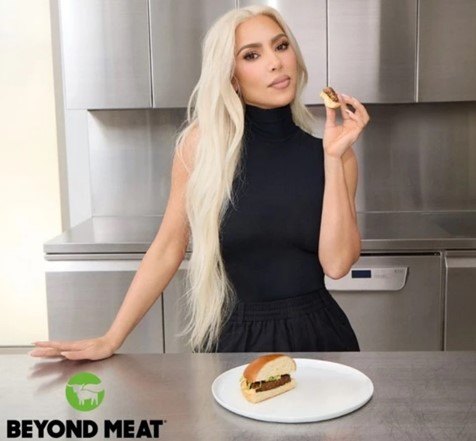 "My fridge and freezer are fully stocked with Beyond Meat's (NASDAQ: BYND) products," Kim Kardashian tells fans after she was appointed as the company's chief taste consultant. The announcement sent shares soaring 7% before returning to earth, TechCrunch reports. The company says Kardashian will highlight the brand's delicious, nutritious and sustainable product portfolio with her signature recipes and engaging creative content.
Taranis gives farmers a down-to-earth view of crops from above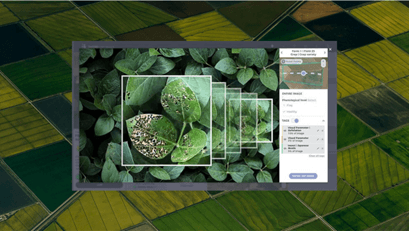 Farmer Dave Chance regularly walks his Indiana fields, scouting for problems that can damage his crops. But these days he's doing it less, because he uses drones from our portfolio company Taranis to do that for him, The Republic reports. Taranis uses AI to comb through satellite imagery and extremely high-resolution field photos taken during drone overflights to identify threats. "We didn't really see a whole lot going on," Chance says. But the drones picked up on an outbreak of weeds in one corner of his property which was quickly solved with precise application of herbicide, ending the problem and saving Chance Farms a considerable amount of money.
Arcadia acquires world's largest utility data provider, raises $200M
Our portfolio company Arcadia has acquired Urjanet, the largest utility data provider in the world. The integration of both companies is designed to help customers take a big step toward a zero-carbon energy economy. Access to Arcadia's upgraded Arc platform will allow businesses to meet sustainability goals by connecting them with clean-energy providers. Its data coverage includes more than 95% of residential and commercial accounts in the US, and more than 9,500 electric, gas, water, waste and other utilities in 52 countries. The acquisition comes on the heels of a recently completed $200M raise led by J.P. Morgan Asset Management's Sustainable Growth Equity Team, the Wall Street Journal reports.
Introductions
Your portfolio gets stronger when the OurCrowd network gets involved. Visit our Introductions page to see which of our companies are looking for connections that you may be able to help with.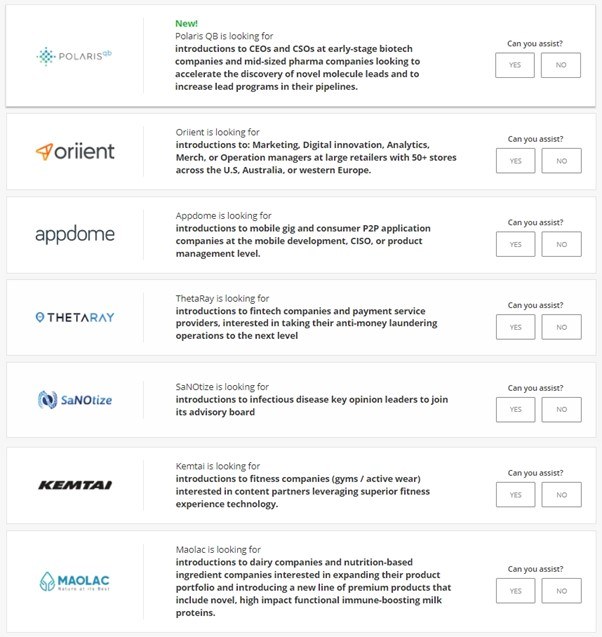 More than 4,200 High-Tech Jobs
Read the OurCrowd High-Tech Jobs Index Q4 2021 HERE.
Search and filter through Portfolio Jobs to find your next challenge