This last week saw another big Israeli acquisition — marking OurCrowd's 5th exit! School is in: the  field of education technology is growing fast in Israel. The Israeli entrepreneur who founded not one, or two, but three life saving startups. Read on for the latest in Startup Nation.
Start getting this weekly newsletter via email: Subscribe now
Intel acquires sports instant replay startup Replay Technologies

US giant Intel is acquiring Israeli startup and OurCrowd portfolio company, Replay Technologies, for a reported $175 million. The company developed multi-dimensional video imaging tech for sports TV coverage. Learn more.
OurCrowd & Portfolio Companies in the News
Israel's startup ecosystem makes way for EdTech

A new ecosystem is growing up around more than 100 Israeli startups developing sophisticated EdTech tools to enhance and transform the learning environment for all ages, learning styles, and settings. Learn more.
3 life saving startups – founded by one man: Ran Poliakine

Many Israeli innovations are aimed to making the world a better place. Israeli businessman and entrepreneur, Ran Poliakine, is a contributing force in this area having himself founded 3 life saving startups. Learn more.
High-tech women join forces for 'weekathon'

IATI's women-focused 'weekathon' is bringing together top female engineers, programmers, and developers from an impressive list of companies with R&D centers in Israel. Learn more.
Spanish startup entrepreneurs to visit Tel Aviv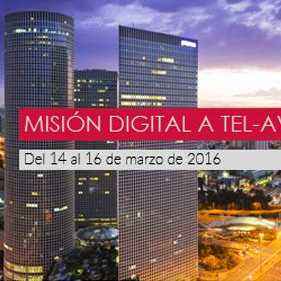 Red.es and Spanish trade and investment associations plan the first-ever two-day mission of Spanish high-tech companies to the startup nation on March 14th, 2016. Learn more.
OurCrowd's News Nuggets


Subscribe for weekly updates about the Startup Nation to your inbox.
See this week's original newsletter here.
[xyz-ihs snippet="HowToInvestInIsraelCTA"]