Top investment opportunities
Startup of the Week: Cellium, indoor wireless done right
Edgybees matches Metaverse with the real world
Join us for the future of FinTech investing
CyberMDX acquired by Forescout Technologies
Superpedestrian raises $125M to expand safe e-scooter fleet
Zippin tackles Broncos, cuts checkout time-out
OncoHost technology tapped for space experiment
Is auto insurance heading for a big change?
DreaMed, U. of Colorado expand diabetes treatment availability
Sprout incubator invests $1M in smart cow sensor firm Protag
Introductions
More than 4,400 high-tech jobs
Startup of the Week:
Cellium: Indoor wireless done right
The rollout of 5G cellular data, coupled with the growth of internet of things (IoT) sensors and autonomous indoor devices, is driving strong demand for in-building wireless coverage. But higher frequencies used by 5G and next-generation communications protocols make that coverage more difficult to provide. Cellium is an Israeli fabless semiconductor company whose System on a Chip offers distribution of up to 10X more bandwidth over standard CatX cables at 25% of the cost of competing system solutions. Its product is future proof, compatible with any technology, cellular, WiFi, and multiple operators, in frequencies up to 7 GHz. Cellium has completed testing of its second-generation chipset, which is now ready for production. A second-generation reference design based on this chipset will be finalized in Q2 2022. Cellium is currently in MOU discussions with system vendors, a major semiconductor company and leading wireless network operators in the US, Japan, Russia and elsewhere. Cellium's impressive team is led by CEO Dror Jerushalmi, co-founder and CEO of Valens, a leading fabless semiconductor company whose HDBaseT technology has been adopted as a standard for connectivity in the audio-video and automotive markets. COO Roy Kinamon was formerly the head of the Israel Design Center for STMicroelectronics (NASDAQ: STM). CFO Gil Bahat previously served as the CFO for Zeekit, acquired by Walmart. Join OurCrowd as we lead this $12M round with Mivtach Shamir. Co-investors include GBZ Technologies.
Edgybees matches Metaverse with the real world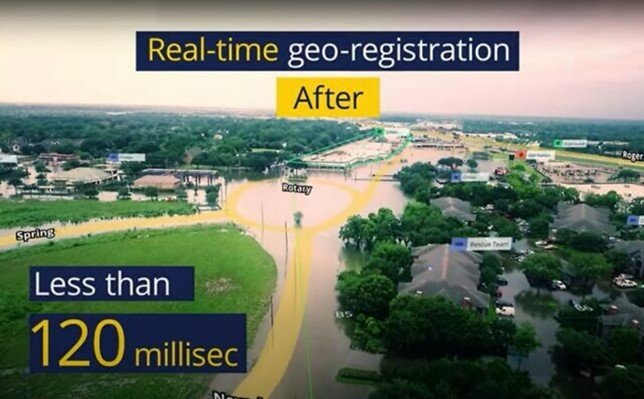 Our portfolio company Edgybees is on to something big. The platform takes information from aircraft, satellites and sensors and adds it to a live drone camera feed, fusing it with computer vision, multi-sensor data analytics and 3D video to give emergency teams, first responders, security forces and other users a clear picture of disaster areas and other critical arenas. "We've all heard the word Metaverse, but we are essentially creating the real-world Metaverse. We are able to take augmented data and match it to the real world," says Edgybees CEO Adam Kaplan, in the Times of Israel. As SpaceTech booms with the rapid development of Metaverse, the sky is not the limit for Edgybees, currently funding on the OurCrowd platform.
Join us for the future of FinTech investing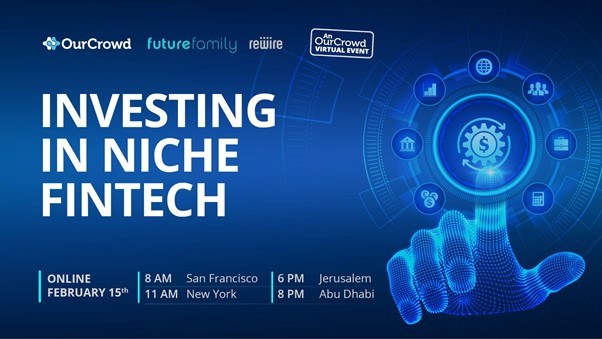 The FinTech revolution has brought disruption to banking, insurance and stock exchanges. We believe that the next big opportunities will be with innovative startups which can exploit the huge potential in neglected niche markets, from migrant workers to fertility finance. Join me online on Tuesday, February 15th, for a live discussion with Claire Tomkins, CEO of Future Family, Guy Kashtan, CEO of Rewire, Oshri Kaplan, Investment Director at Munich Re Ventures, and Prof. Daniel Tsiddon, Founder and General Partner at Viola FinTech.
CyberMDX acquired by Forescout Technologies
Another exit from the OurCrowd portfolio. Forescout Technologies, a leading IoT cybersecurity company, acquired our healthcare device security pioneer CyberMDX. Forescout, a 20-year veteran in the industry, will be adding to its considerable device intelligence capabilities those of CyberMDX which automates and simplifies the way medical devices are identified and protected from cyber attacks.
Top Tech News
Superpedestrian raises $125M to expand safe e-scooter fleet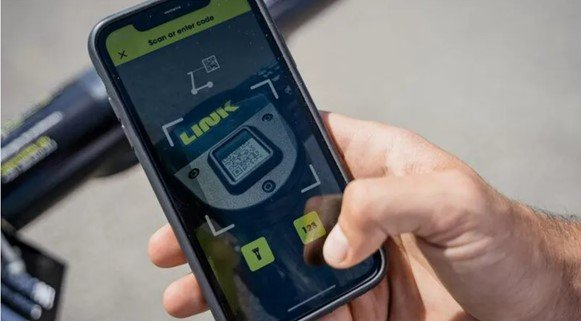 Our portfolio company Superpedestrian closed a $125M Series C round, TechCrunch reports. The company plans to deploy its fleet of safe LINK e-scooters in 25 more cities in the US and Europe this year. The scooters are equipped with its Pedestrian Defense system which allows the detection and correction of unsafe riding behavior in real time. Investors include Jeffries, the Sony Innovation Fund and FM Capital.
Zippin stores tackle Denver Broncos, cut shopping time-out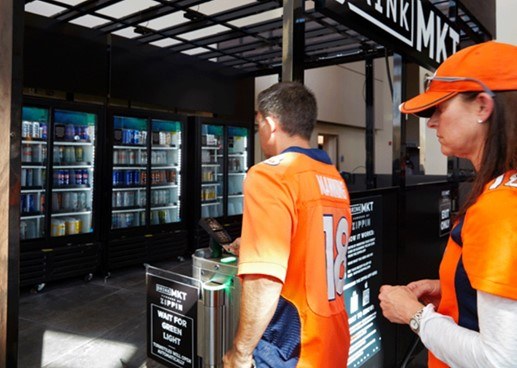 Denver Broncos fans are checking out fully automated checkout-free stores at Empower Field at Mile High courtesy of our portfolio company Zippin, Sports Business Journal reports. The nine stores are the largest single-location deployment of its kind in the world. Concession owner Aramark says average transaction times dropped from over two minutes to just 37 seconds in the Zippin stores. 30% of transactions were 15 seconds or less.
OncoHost technology tapped for experiment in space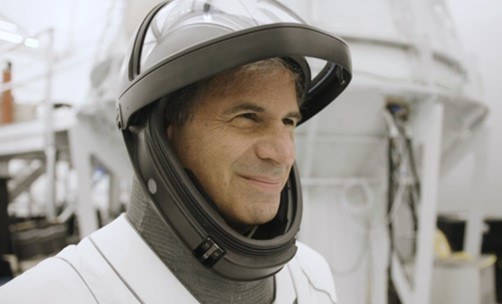 When Israeli astronaut Eytan Stibbe rockets off to the International Space Station later this month, he will be conducting an experiment using technology from our portfolio company OncoHost, Calcalist reports. The test will analyze the effects space travel has on the human immune system and is being conducted together with Israel's Sheba Medical Center and Thomas Jefferson University.
Is auto insurance heading for a big change?
Will the developing collaborations between automakers and insurance companies determine the future of the car insurance industry? Eliron Ekstien, CEO and Co-founder of our remote vehicle inspection startup Ravin writes in Forbes that the new partnerships are disrupting this market, worth $311B in the US alone. The key to its success, Ekstein says, will be data-driven, personalization of insurance products leading to better customer experience.
DreaMed, U. of Colorado expand diabetes treatment availability
Our portfolio company DreaMed Diabetes is teaming up with the University of Colorado School of Medicine to help more people manage their condition. The $2.7M, three-year project is designed to increase the availability of diabetes management technology, in particular DreaMed's Advisor Pro system, to patients, primary care physicians and endocrinologists. The partners will help medical professionals without expertise in diabetes technology work with devices like glucose monitors and insulin pumps.
Sprout incubator invests $1M in smart cow sensor firm Protag
Keeping cows in good shape is the focus of a new investment made by Sprout, our New Zealand AgTech incubator, Startup Daily reports. Sprout is investing $1M in Protag, whose smart ear tag for cows allows farmers to continuously monitor the animal's health, location, grazing and breeding habits. Machine learning processes the data collected from the device's temperature, movement, and location sensors, so farmers can map the cow's behavior patterns and detect the early onset of illness in real time.
Introductions
Your portfolio gets stronger when the OurCrowd network gets involved. Visit our Introductions page to see which of our companies are looking for connections that you may be able to help with.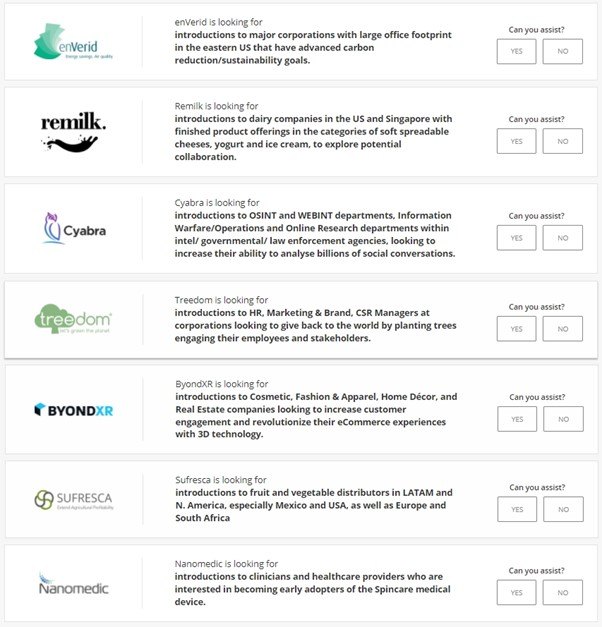 More than 4,400 High-Tech Jobs
Read the OurCrowd High-Tech Jobs Index Q3 2021 HERE.
Search and filter through Portfolio Jobs to find your next challenge