Big announcement! After months of planning and presenting, we are proud to share that Tnuva, OurCrowd, Finistere Ventures, and Tempo Beverages have together been chosen by the Israel Innovation Authority to operate the new FoodTech incubator in the north of Israel! We are excited to be part of this initiative to establish Israel as a world leader in the FoodTech arena. In other news, OurCrowd is partnering with NOAH Advisors to promote startup investments in Europe. Congratulations to our Toronto-based portfolio company Wave, acquired by one of the world's largest tax preparation companies, H&R Block; big win for Canadian tech.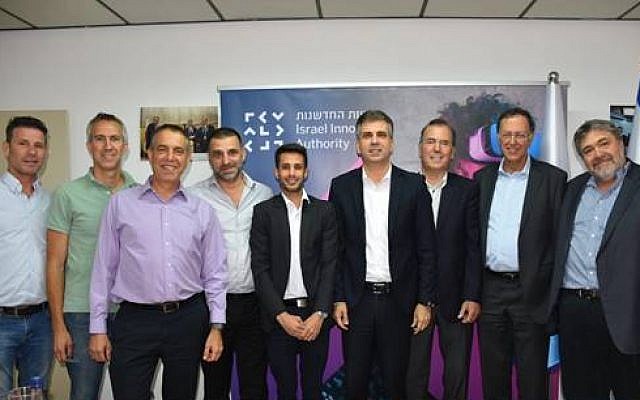 Pictured: Representatives from the FoodTech incubator consortium
Startup Nation and beyond
Top tech news this week
News from the Industry 
Dr. Kira Radinsky can actually fix the world. At the 2019 OurCrowd Global Investor Summit, eBay's Chief Scientist and Director of Data Science disclosed how her desire to understand causality between world events led her to develop the ultimate AI data system. How can we use data to fix the world? (OurCrowd)
Podcast: 10+1 Lessons from a Serial Entrepreneur (Andreessen Horowitz)
"Since 1999, Amazon's disruptive bravado has made 'getting Amazoned' a fear for executives in any sector the tech giant sets its sights on." The 7 Industries Amazon Could Disrupt Next (CB Insights)
The latest from OurCrowd
See which OurCrowd events are taking place near you on our Events Calendar.
Looking to connect
We currently have 500+ open positions at our global portfolio companies. Here are a few of the most exciting:
---