Top investment opportunities
Startup of the Week: Wind Catching Systems, unleashing the power of offshore wind
Cyfirma exposes Erbium malware-as-a-service
Forbes: MedAware can prevent medical error
Dandelion Energy: Underground moon shot
UAE officials pay historic visit to Tel Aviv Stock Exchange
OurCrowd startups chosen for COP27
Emirates, Caribbean Airlines join Freightos air cargo booking platform
Renault Group EV specialist to expand Connected Energy's UK reach
Amex US Open store boosts transactions 79% with Zippin
D-ID's new platform creates video with a single image
Introductions
More than 4,400 high-tech jobs

Startup of the Week
Wind Catching Systems: Unleashing the power of offshore wind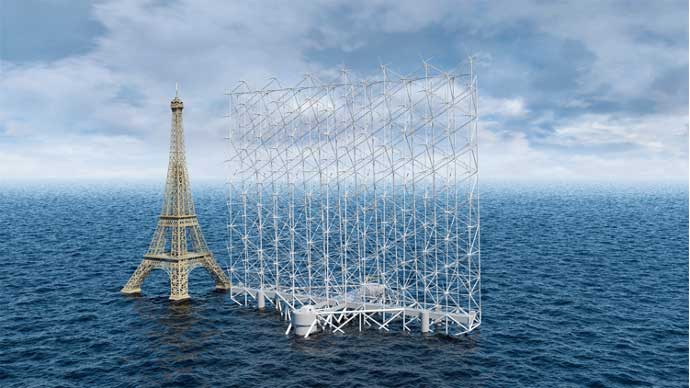 The need for alternative energy sources is a top priority worldwide as the price of electricity soars, exacerbated by the war in Ukraine. Offshore wind turbines are an excellent source of renewable energy, but the real estate allotted for them is very limited. Wind Catching Systems, a Norwegian early-stage renewable energy company, is creating a massive, floating, offshore wind turbine based on new technology that cost-efficiently produces power while significantly reducing the footprint. The company's multi-rotor turbine grid increases production and allows for a larger swept area than conventional turbines. Each unit produces five times the energy of conventional wind energy in 20% of the space, translating into electricity for 80,000 European households. Wind Catching Systems is a pre-revenue company that holds patents worldwide for its disruptive technology. The company plans to build a smaller, pilot version of its full system scheduled to be completed in 2024 and tested in 2025. It forecasts commercialization by 2027. OurCrowd has an allocation in the company's Series A funding round led by GM Ventures.
Cyfirma exposes Erbium malware-as-a-service
In an effort to keep the business community one step ahead of cyberattacks, Cyfirma is pulling back the curtain on a dangerous new threat called Erbium, Bleeping Computer reports. Cyfirma's report exposes Erbium as information-stealing malware distributed as fake cracks and cheats for popular video games to steal victims' credentials and cryptocurrency wallets. The program started appearing on Russian-speaking forums in July. It is being sold to cybercriminals as malware-as-a-service (MaaS) and is growing in popularity with the price rising from $9 a week to $100 a month. Erbium infections have been detected worldwide, including in the US, France, Italy, India, Vietnam and Malaysia. OurCrowd has an allocation in Cyfirma's current funding round.
Forbes: MedAware can prevent medical error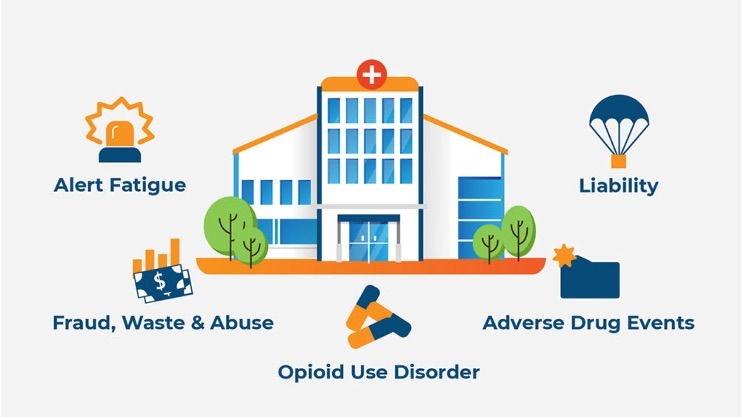 When a relative of Michael Millenson MD, author of 'Demanding Medical Excellence', received the wrong infusion at a renowned US hospital, he became aware of how a small medication error could have catastrophic results. OurCrowd portfolio company MedAware spots medication issues that humans and conventional tools can miss, as confirmed in a 2020 article in the Joint Commission Journal. "I don't know the cost of MedAware or similar products, but I'm certain it's less than the cost of revenue-generating medical devices hospitals are routinely eager to purchase," Millenson notes in Forbes. MedAware is now funding on the OurCrowd platform.
Dandelion Energy: Underground moon shot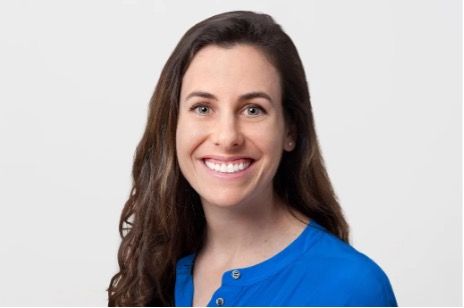 Sometimes, shooting below the Moon – even underground – can pay off. Alphabet's X innovation lab is home to some of the industry's biggest moon shots. That's where Kathy Hannun was working when she came across a relatively untapped opportunity in the US: drilling into the Earth's crust to access thermal energy for home use. The idea did not enthuse Alphabet, so Hannun left behind the Big Tech support that X provided and spun off Dandelion Energy in 2017. "A lot of homes are still using very dirty, expensive and outdated heating fuels," Hannun tells Protocol. "The thing that's really special about geothermal heat pumps is that, because they're thermally connected to the ground and the ground doesn't really change temperature over the course of the year, they're able to deliver heating and cooling more efficiently to the home than any other type of system."
UAE officials pay historic visit to Tel Aviv Stock Exchange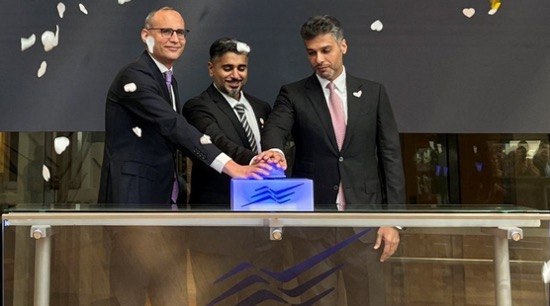 Sabah al-Binali, Executive Chairman of OurCrowd Arabia, joined a UAE delegation visiting Israel two years after the signing of the Abraham Accords that normalized relations between the countries, writes the BBC's Natalie Lisbona. Mohamed Al Khaja, Emirati Ambassador to Israel, and Ahmed Al Zaabi, Chairman of the Abu Dhabi Global Market, rang the bell at the Tel Aviv Stock Exchange in a scene unthinkable just a few years ago. "We are witnessing history in the making, seeing the steady development of a long, deep and fruitful relationship between natural Middle East neighbors," al-Binali says. "There is so much natural synergy between Israeli and Emirati business and technology skills and experience, that I expect the results of our cooperation to be even greater than the sum of the already impressive parts."
OurCrowd startups chosen for COP27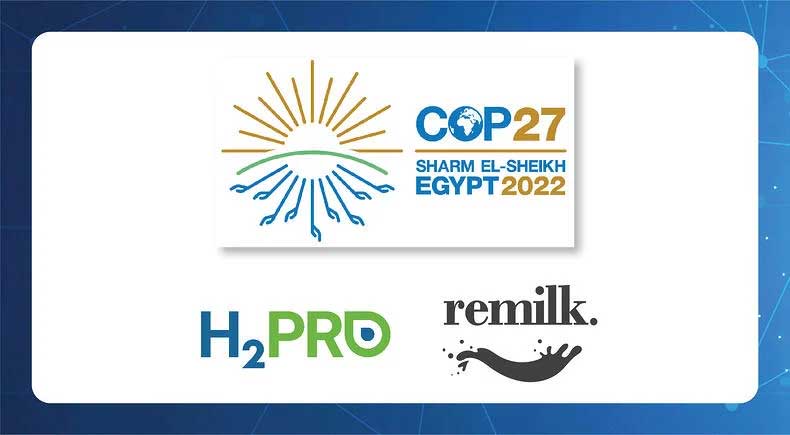 Two OurCrowd startups were chosen to participate in COP27, the world's biggest climate conference, in November, the Times of Israel reports. H2Pro and Remilk will head to Sharm el-Sheikh, Egypt, to take part in the 27th annual United Nations Climate Change Conference. They will be part of a delegation of 10 Israeli companies that will display their technologies and products at the Israel pavilion. The startups' participation was announced at the 2022 PLANETech Conference in Tel Aviv, where Liat Sverdlov, OurCrowd Investment Partner, participated in a panel that highlighted the importance of government involvement in startup funding.


Top Tech News
Emirates, Caribbean Airlines join Freightos air cargo booking platform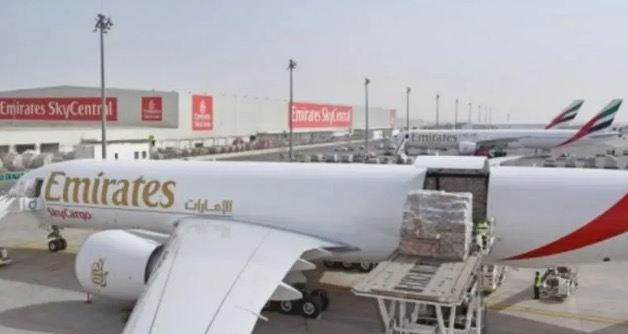 The list of airlines joining WebCargo, the industry's largest air cargo booking platform run by our portfolio company Freightos, continues to grow. Emirates Sky Cargo began rolling out access to customers in seven countries at the end of September. It plans to make it available across Europe by the end of October, followed by the US and Australia in November, Al Bawaba reports. Caribbean Airlines Cargo is also enabling instant e-bookings across its Caribbean and North American destinations, Air Cargo News reports. More than 30 airlines and over 10,000 freight forwarders are now using the WebCargo platform.
Renault Group EV specialist to expand Connected Energy's UK reach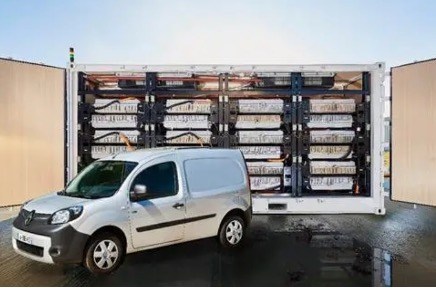 In an effort to boost electric vehicle (EV) infrastructure in the UK, our portfolio company Connected Energy will be working with Mobilize Power Solutions, Renault Group's EV charging specialist, Energy Manager Magazine reports. The two companies will install second-life battery energy storage systems at EV sites on UK roads, providing energy supply for the increasing number of charge points that will be needed ahead of the country's internal combustion engine production ban in 2030. "This partnership makes it possible for many more sites to adopt an EV charging station at remote and challenging environments as well as workplace and transport hubs. Our collaboration truly depicts the value of a circular economy and helps meet carbon neutral targets," says Mark Dickens, Managing Director of Mobilize Power Solutions.
Amex US Open store boosts transactions 79% with Zippin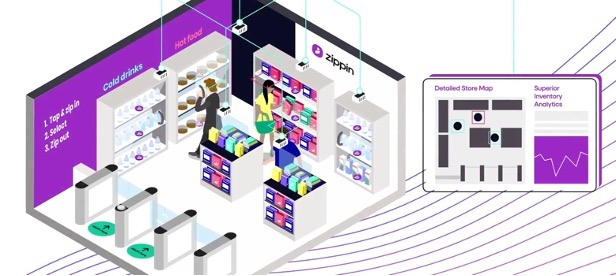 This year's US Tennis Open had an off-court winner: checkout-free shopping from our portfolio company Zippin. The American Express store saw a whopping 78.6% increase in the number of transactions compared to its opening in 2021, SportTechie reports. Patrons insert or swipe their Amex credit cards to enter the concession store and then exit without waiting for a cashier. The average time a shopper spent inside the store during this year's Open was only 66 seconds.
D-ID's new platform creates video with a single image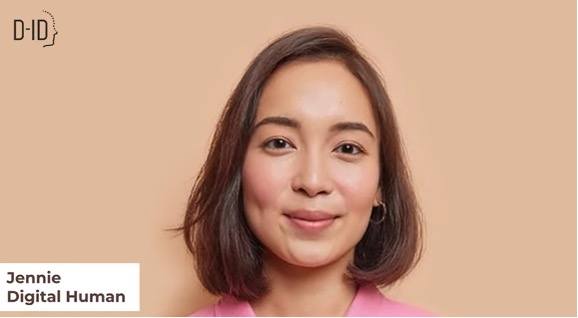 D-ID is taking its AI-powered content creation to new heights with the launch of Creative Reality Studio, which allows users to upload a single image and text to generate video, TechCrunch reports. The platform comes with a wide range of facial expressions and supports 119 languages. Built-in safeguards filter out profanity, sexual remarks and other offensive language. Users are also prohibited from using famous people's faces or creating political videos. The platform's subscription package targets sectors such as training and education, corporate communications, product marketing, and sales.
Introductions
Your portfolio gets stronger when the OurCrowd network gets involved. Visit our Introductions page to see which of our companies are looking for connections that you may be able to help with.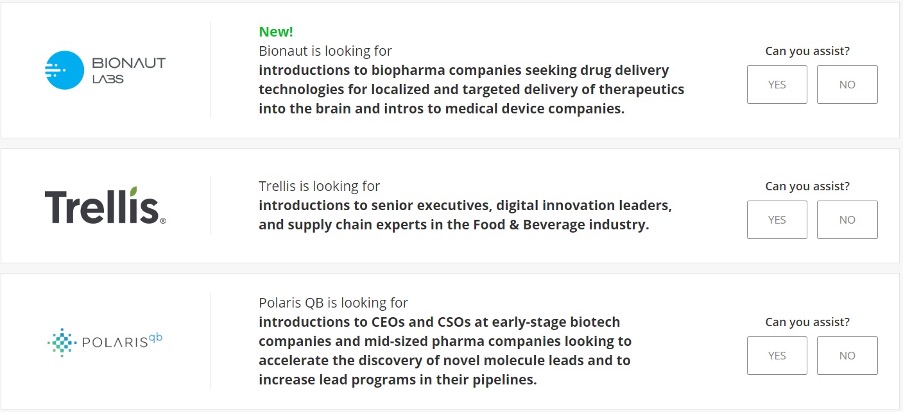 More than 4,300 High-Tech Jobs
Search and filter through Portfolio Jobs to find your next challenge