Here is a look at all of the latest investment opportunities on OurCrowd's platform. OurCrowd allows accredited investors to access curated, negotiated startup opportunities, at lower minimums than the traditional venture capital model. Since our last edition of "What we're investing in," we've launched another two companies in the advertising technology and augmented reality space.
Cimagine: Augmented commerce anywhere

Cimagine's novel technology was created to address a very common issue that causes only 4% of all furniture sales to be transacted online. This statistic makes sense, how can anyone make a confident online purchase, without knowing what the furniture will look like in his or her own home?
Introducing Cimagine, an augmented commerce platform that allows consumers to view a 3D image of their potentialbefore making the actual purchase. Using the camera view from a mobile device, the software places high definition images from the retailers website into a real worldview of the customer's home. Once the image is in place, the user can walk around the image in order to view it from all of the various angles and distances.
MentAd: Smarter, more accurate ad targeting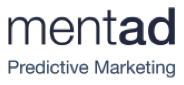 MentAd is a predictive marketing platform that utilizes a company's existing data to target and acquire new, qualified sales leads. MentAd's software was created to optimize the current "spray and pray method" (used by most of the advertising world today), which targets large groups of random people in hopes that a few will convert into paying customers.
MentAd's philosophy is based on the principal that "your next customer looks like your last one." Using big data and sophisticated machine-learning techniques, MentAd can launch hyper-targeted ad campaigns through a variety of different marketing channels, lowering ad spend and maximizing ROI.
MentAd's team consists of industry experts and veterans of Israel's elite 8200 intelligence unit.
MedAware: Eliminating Prescription Errors

Medaware is an algorithmic-based software that addresses a global problem. Drug prescription errors are unfortunately a common occurrence that currently costs the average hospital around $5.6 million annually. In addition to the monetary damage are the obvious life threatening implications of these errors. An estimated 1.5 million Americans are affected each year by prescription errors, resulting in thousands of preventable fatalities.
Medaware leverages big data, machine learning and millions of electronic medical records, to address this problem and prevent these costly mistakes. Credit card companies have used similar methods to effectively detect and prevent fraud.
Medaware's CEO, Dr. Gidi Stein is joined by a world-class management team with expertise in algorithmic development, bio-informatics and machine learning.
Apploi: Job Recruitment Made Easy


Everyday services like grocery shopping, banking and paying bills can now be done conveniently from our mobile devices. Apploi, a high growth recruitment platform and mobile employment ecosystem, is taking the retail job market mobile as well.
Industries such as retail and food currently employ 50% of the workforce in the US. Within 9 months of launching, Apploi has landed over 700 companies (Nike, Cinnabon and McDonalds to name a few) across 4 different continents that are now using the software platform to automate what used to be a strenuous recruitment process. Job seekers can also now easily apply to jobs from public locations such as malls and bowling alleys using Apploi.
Founders Adam Lewis and Jonathan Lake bring over 20 years of experience in the HR sector, to bring this disruptive, game changing platform to the retail job application market.
Next Steps
OurCrowd is a better way to invest in Israeli and global startups.
To find out more about these investment opportunities and others on our investment platform, click here.
[xyz-ihs snippet="DaniForman"]