It was a pleasure to be hosted at the SALT conference in Abu Dhabi, where, amongst other topics, we discussed startup ecosystems ranging from UAE, USA, Israel and beyond. I was one of the first Israeli VCs to speak openly in an investor conference in the Gulf, and I was thrilled to see the enthusiasm among investors for cooperation with Israel.
Up next: As we wrap up 2019, we examine what's next for tech in 2020. Each year we predict 10 impactful tech trends; were we right about last year? Review what was predicted for 2019, and sign up to see live, in-person what we anticipate next, at the 2020 OurCrowd Global Investor Summit this February 13th in Jerusalem. Apply now.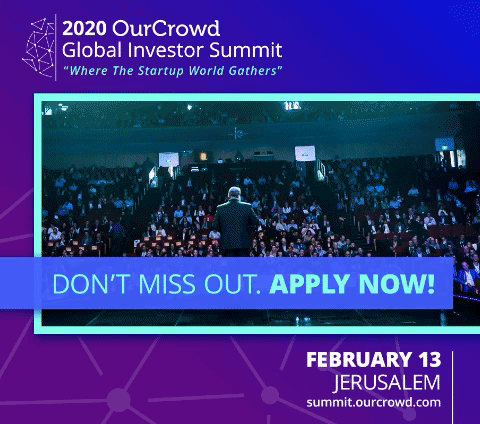 Startup Nation and beyond
The EdgyBees' hive of partners is buzzing: US Air Force awards multiple contracts to the collaborative visual software leader to enhance situational awareness. 
Hitting pay dirt: CropX teamed up with Costa Rica's FarmAgro, to offer Latin American farmers accurate predictive power based on soil analytics.
Forever young: Researchers set out roadmap for using cannabis to ease older patients' ailments.

Top tech news this week 
News from the industry 
Every three months, the speed of artificial intelligence computation doubles, according to Stanford University's 2019 AI Index report
What Are The Top 10 Blockchain Predictions For 2020?
Canva Uncovered: How A Young Australian Kitesurfer Built A $3.2 Billion (Profitable!) Startup Phenom
The latest from OurCrowd
Watch what you missed! OurCrowd Sync: São Paulo 2019 was the first in a series of major global events to bring a taste of the flagship OurCrowd Global Investor Summit to a key region. See the highlights.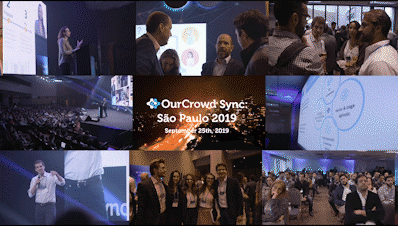 See which OurCrowd events are taking place near you on our Events Calendar.
Looking to connect
We currently have 500+ open positions at our global portfolio companies. Here are a few of the most exciting:
Search and filter through OurTalent to find your next challenge.
---