A $67M acquisition in the Startup Nation this week. Hacking and private data theft are making headlines more and more; check out the 12 Israeli cyber-security firms listed below. Ultra-Orthodox Jews are making entrepreneurial waves.
Start getting this weekly newsletter via email: Subscribe now
Israel's Intellinx acquired by Bottomline Technologies for $67M
US cloud-based payment provider Bottomline Technologies Inc. acquired Israeli enterprise fraud detection and prevention company Intellinx for about $67 million. Intellinx's solution has been adopted by financial organizations and other major global agencies because of its unique ability to monitor in a non-invasive manner and reconstruct and analyze user behavior on multiple channels and warn about and immediately halt suspicious actions. Learn more
OurCrowd & Portfolio Companies in the News
12 Israeli cyber-security startups to watch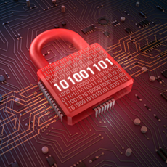 Following the disastrous 'Year of the Data Breach,' Israeli companies take the lead in foiling increasingly sophisticated hackers. Second only to the U.S., Israel provides the most products to fight the costly crime of cyber-attacks. What's more, one-quarter of the world's venture capital-funded cyber-security startups are Israeli. Israel21c lists a dozen local companies to watch, including OurCrowd's portfolio companies Covertix and BioCatch. See all 12
Ultra-Orthodox entrepreneurs get their own tech incubator
Just two years ago, you could count on one hand the number of startups run by ultra-Orthodox entrepreneurs. Today, there are dozens of startups owned and managed by members of the Haredi tech community, creating their own ecosystem of support, assistance, and even funding. As befits a tech ecosystem, this community is now getting its own high-tech incubator. The new incubator should open up the tech world for even more ultra-Orthodox entrepreneurs. Learn more
Kodak CEO Jeff Clarke looking for tech acquisitions in the Startup Nation

Kodak CEO Jeff Clarke, who has been running the company since it emerged from bankruptcy, has been checking out 
Startup Nation in a hunt for microdigital printing and other new technologies he hopes will give Kodak a second life. TheMarker interviewed Clarke at Kodak's R&D center in Petah Tikva. Get to know Jeff Clarke
From kibbutz to empire: WeWork building $5B global startup community
When Adam Neumann and Miguel McKelvey started renting out office space through Craigslist in 2008, they didn't envision that by 2015 they would own a $5 billion empire transforming office real estate as we know it. Neumann says that one of the things that inspired him to launch WeWork was the kibbutz he grew up on.
OurCrowd's News Nuggets


Subscribe for weekly updates about the Startup Nation to your inbox.
See this week's original newsletter here.