What a week in Israel tech and innovation: Investors, VCs, entrepreneurs and others came together from 27 countries for the first-ever Global Investor Summit in Jerusalem. Beyond this unprecedented celebration and education on investing opportunities in the Startup Nation, we present 10 Israeli startups to watch this new year, a biotech company founded to save a boy's life, the Israeli 'sci-tech' schools, and the way Israel plans to turn its Davids into Goliaths for a change.
Starting getting this weekly newsletter via email: Subscribe now.
OurCrowd sees $4M invested in 24 hours at Global Investor Summit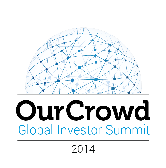 OurCrowd announced that over $4 million had already been invested in the first day of its Global Investor Summit, which brought together nearly 1,000 participants from 27 countries to Jerusalem. The conference opened December 9th with welcoming words by OurCrowd Founder & CEO Jon Medved and Mayor of Jerusalem and former venture capitalist Nir Barkat. Read more about the Summit and sign up for updates on Global Investor Summit 2015.
OurCrowd in the News
10 Israeli startups to follow closely in 2015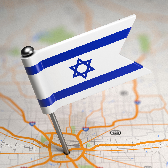 Of the thousands of Israeli startups vying to become global businesses, only a small percentage of them will make it to the big leagues. Everyone wants to bet big on the next Waze, Wix, or Outbrain. So which ones are on the verge of greatness? Here are some up-and-coming Israeli startups that Ben Lang, the creator of Mapped In Israel, believes you should watch closely in 2015.
Ilan Ganot founded biotech company – Solid Ventures – to save his little boy
In 2012, Ilan Ganot's son, Eytani, was diagnosed with Duchenne Muscular Dystrophy, a rare disease whose potential treatments tend to languish in the lab for lack of funding. Ganot doesn't know much about medicine but he does know finance, so he quit his job at JPMorgan and founded a for-profit company, Solid Ventures, aggressively devoted to identifying, acquiring and developing therapies for the genetic disorder.
Seeds of 'Startup Nation' cultivated by Israel Sci-Tech Schools

Top students in Israel gain beyond-their-years access to top military tech at the Israel Aerospace Industries (IAI) industrial vocational high school. Run by Israel Sci-Tech Schools, more than 300 students get hands-on training in the disciplines of aviation mechanics, electricity and energy control, and unmanned air vehicles (drones). They then move on to the air force for state-mandated military service, most likely returning to the aviation industry—often back to IAI, the campus they once called "high school." Learn more about Sci-Tech schools.
The scale-up nation: Israel turns its Davids into Goliaths

Recent talk about the Startup Nation has focused less on the super-abundance of startups and more on the scarcity of big successful companies. While it's tempting to dismiss the talk of a "scale-up nation" as hype, reforms and exits show that one should not underestimate Israel's capacity for patience, one of its hidden secrets, in business as in much else. Israelis laboriously laid the foundations of the high-tech boom and they will be equally painstaking at ensuring that the land of Davids can produce its share of Goliaths. Here's the story.
OurCrowd's News Nuggets


Subscribe for weekly updates about the Startup Nation to your inbox.
See this week's original newsletter here.