Startup of the Week: AutoBrains, new AI for automotive
IntellAct helps boats, planes and trains run on time
Pitchbook: OurCrowd Israel's most active investor
Scopio Labs brings groundbreaking blood analysis test to market
The Bouqs joins David's Bridal for wedding offerings
CytoReason enters Japanese market with new partnership
Edgybees taps Craig Bower to lead US Government operations
ByondXR opens virtual pop-up store for Lancôme in UK
Bizzabo launches ground-breaking event management platform
P&G helps Moodify raise $8M for odor cancelling technology
D-ID debuts Speaking Portrait, turning photos into custom videos
FDA clears Zebra Medical's cardiovascular disease detection tool
PolarisQB tackles women's diseases
Introductions
More than 3,500 high-tech jobs
Startup of the Week:
AutoBrains: A new kind of AI for automotive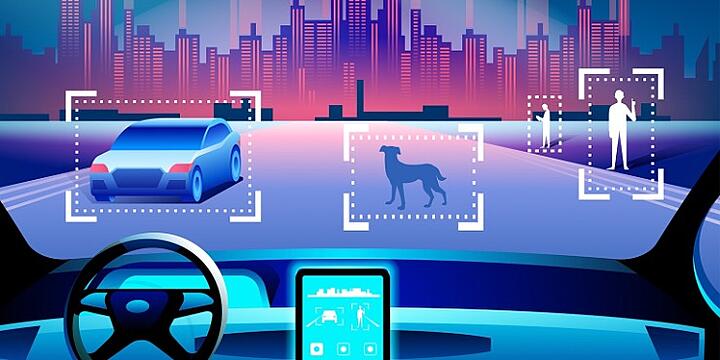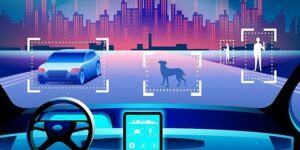 The market for advanced driver assistance systems (ADAS) is growing fast. The EU will require some ADAS features in all European cars from 2022. AutoBrains is entering the ADAS market through a partnership with Continental AG, one of the world's largest Tier-1 automotive companies. The AutoBrains platform is based on a mature self-learning technology which mimics human perception by fusing together multiple sensor inputs including cameras, LIDAR, radar and audio, to create a single representation of space, enabling the system to handle extreme situations like heavy fog or a torrential downpour. AutoBrains competes directly with Mobileye, an Israeli company acquired by Intel for $15B. AutoBrains technology costs 33% less, using self-learning artificial intelligence technology that requires only 10% of the computing power of Mobileye's deep-learning approach. Continental AG, a strategic investor and partner, is targeting AutoBrains' technology for a 50-60 million vehicle market segment over the next 5-6 years and collaborating on next-generation products. AutoBrains has successfully completed proofs of concept with major car manufacturers in Europe and Asia and is in discussions with both. The company has pilots with three additional leading European OEMs. AutoBrains' impressive team includes Chairman Karl-Thomas Neumann, former CEO of Continental AG, Opel Automobile GmBH, and Volkswagen AG. This $100M round is co-led by two strategic investors: a leading vehicle systems supplier and a leading global investment fund.
IntellAct helps boats, planes and trains run on time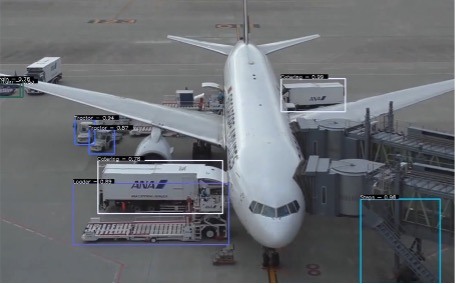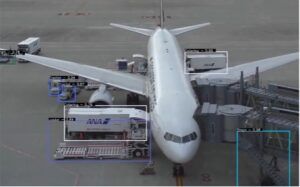 OurCrowd portfolio company IntellAct offers a glimmer of hope to help the hard-pressed transportation industry cut costs as it grapples with financial challenges exacerbated by the pandemic. Improved efficiency at major logistics hubs could save billions of dollars each year and offer a lifeline to operators facing the worst financial crisis in a generation, Linda Gradstein writes in The Times of Israel. Using artificial intelligence to analyze the millions of CCTV cameras monitoring airports, sea ports and logistics hubs, IntellAct identifies operational bottlenecks and hazards, increasing efficiency and improving safety, says CEO Udi Segall. "In order to prepare an arrival flight for the next flight there are 360 discrete events that need to take place," Segall says. "We use artificial intelligence to monitor all of these events and see if there are any delays and how to fix them."
Pitchbook: OurCrowd Israel's most active investor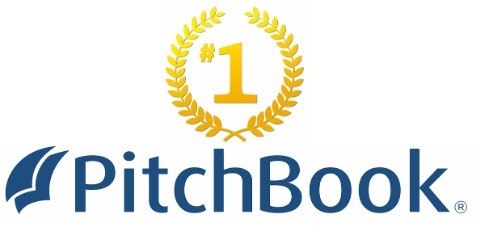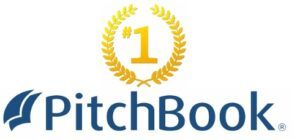 Investing industry bible PitchBook has crowned OurCrowd as "the most active venture capital investor in Israel this year as record amounts of capital flood into the country's startup ecosystem." PitchBook reports that OurCrowd has invested in more than double the deals of the next most active Israeli investors. This is the ninth year in succession that OurCrowd has won the PitchBook accolade for our leadership of Israel's tech investing ecosystem, CTech Calcalist reports. We are proud to be leading the high tech industry in Israel, which is now firing on all cylinders. Israeli tech companies raised $17.5B in the first nine months of 2021, outstripping the record $10B raised in all of 2020, Globes reports based on figures from Startup Nation Central. Despite the Jewish New Year and other holidays, Israeli startups raised over $2.2B in September 2021. The Israeli ecosystem is in hypergrowth, and OurCrowd is proud to be leading it as Israel's most active VC investor. Israel's ability to create new breakthroughs in a broad range of disciplines such as medicine, agriculture, mobility and transportation, food technology, artificial intelligence, cybersecurity, drones, the cloud, cleantech, semiconductors – just to name a few – will continue to drive investment and success in Israel's remarkable tech ecosystem. OurCrowd looks forward to bringing thousands of new accredited investors to participate in these deals and help entrepreneurs improve our world.
Top Tech News
Scopio Labs brings groundbreaking blood analysis test to market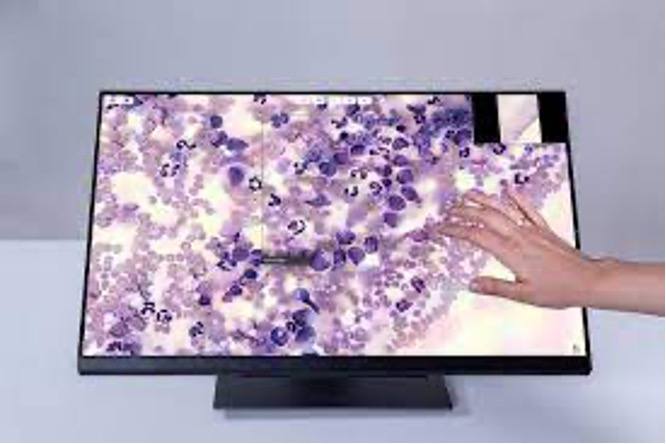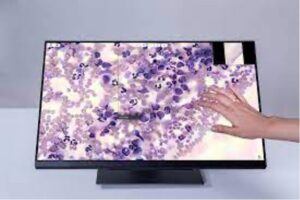 A groundbreaking blood test developed by OurCrowd's digital microscopy portfolio company Scopio Labs is coming to market, NoCamels reports. The FDA-cleared application gives medical professionals higher magnification and full-field imaging. "This gives labs and clinicians a complete picture for each case, which combined with our AI-driven decision support system ensures they can work more efficiently and never have to go back for a manual review of the sample," says Itai Hayut, CEO of Scopio Labs.
The Bouqs joins David's Bridal for wedding offerings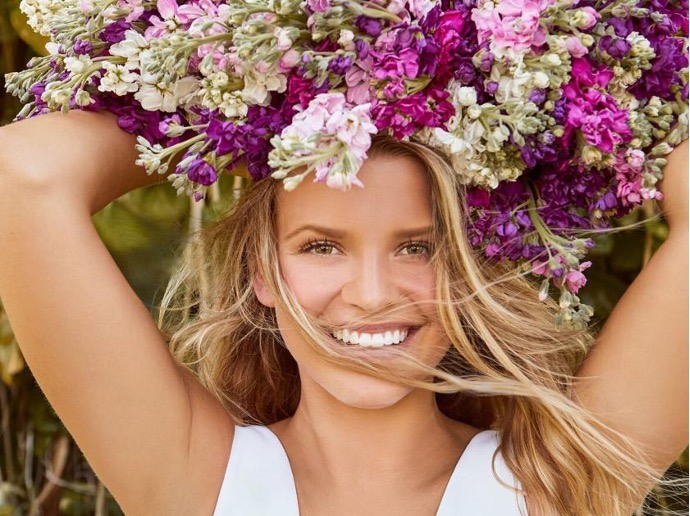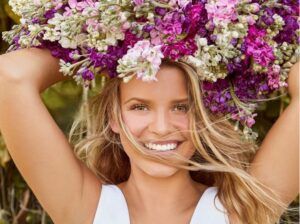 Floral industry disruptor and OurCrowd portfolio company The Bouqs Company signed an exclusive partnership with David's Bridal which will see its wedding arrangements reach a wider audience, Chain Store Age reports. The Bouqs provides flowers directly to the consumer and works with sustainable farms that focus on minimizing waste, recycling water, and cutting out the middleman. David's Bridal, the biggest bridal retailer in the US, has over 300 stores worldwide as well as a large online presence which they will share with Bouqs Company Weddings. "Our partnership with The Bouqs Company Weddings is something very special. Their belief of delivering sustainably sourced, fresh products as well as their thirst for innovation runs parallel with our foundational values in service," says Maggie Lord, Vice President of Partnerships at David's Bridal.
CytoReason enters Japanese market with new partnership
AI-driven drug-development technology from our portfolio company CytoReason is coming to the Japanese market thanks to a new collaboration with domestic pharmaceutical leader Summit Pharmaceuticals International, Calcalist reports. CytoReason uses AI to build digital models of the human immune system and diseases to speed up drug development. These simulators of the human body predict responses to drugs, showing which can best benefit patients. "We are very delighted that CytoReason initiated a project in the Japanese market," says Katsuya Okuyama, President and CEO of Summit. "We will continue to contribute to the healthcare industry through the collaboration with CytoReason." Japan is the third-largest pharmaceutical market in the world.
Edgybees taps Craig Bower to lead US Government operations
Our visual intelligence technology company Edgybees has appointed former Orbital Insight executive Craig Brower as President of US Government operations, according to a company statement. Brower will lead the company's sales, engineering, operations, marketing, and strategic business development initiatives across the United States. Edgybees' geo-registration software analyzes and contextualizes visual data in real-time. "Our mission is to bring Edgybees' life-saving technology to those who need it most and Craig's deep technical knowledge, governmental insight, and decades of business development experience will be instrumental for us," says Adam Kaplan, CEO and Co-Founder of Edgybees. Bower joins Edgybees shortly after Lieut. Gen. H. R. McMaster (US Army, ret.) joined the company's advisory board.
ByondXR opens virtual pop-up store for Lancôme in UK
OurCrowd virtual shopping portfolio company ByondXR launched a virtual pop-up store for Lancôme in the UK as part of a global campaign to promote the cosmetics giant's Génifique skin serum, Pymnts.com reports. "We are thrilled that our UK Génifique pop-up store is now live after having seen tremendous success in our previous launches using the ByondXR platform," says Françoise Lehmann, Lancôme's Global Brand President. Lancôme says it has seen a 350% increase in customer engagement time in its virtual stores since launching them in February.
Bizzabo launches ground-breaking event management platform
Online events innovator and OurCrowd portfolio company Bizzabo is taking its technology to the next level, says Demand Gen Reports. Bizzabo's Event Experience Operating System is the first open, flexible and secure platform for all types of events – virtual, in-person and hybrid. It helps create a more personalized and impactful experience for event attendees with event management tools to personalize interactions, improving connections and engagement. "Over the last year and a half, we've seen companies struggle to bring people together with existing event management software," says Eran Ben-Shushan, Co-Founder and CEO of Bizzabo. "This is why we've built the Event Experience OS."
P&G helps Moodify raise $8M for odor cancelling technology
Looking to rid the world of bad smells, our portfolio company Moodify raised $8M in equity financing to develop its scent digitization technology with a key investment from Proctor and Gamble, Geektime reports. Based on machine learning, Moodify eliminates and replaces rancid odors with a range of customized options. "We are very excited to have a world-class group of investors and partners giving this vote of confidence and working together with us to enhance Moodify's AI capabilities to an even higher level of accuracy and efficacy and bring the revolution of digital scent to consumers within the coming years," says Yigal Sharon, Moodify's CEO and Co-founder.
D-ID debuts Speaking Portrait, turning photos into custom videos
Digital content trailblazer and OurCrowd portfolio company D-ID launched a new feature which transforms still photographs into a realistic video clip, capable of saying whatever you want, TechCrunch reports. Speaking Portrait allows anyone to generate a full HD video from a source image, plus either recorded speech or typed text. A Single Portrait can be made using a single still image with an animated head, while other parts stay static with the existing background on the photo. A Trained Character option uses a 10-minute training video of the character and a custom, swappable background, with preset animation options for the character's body and hands. The feature supports English, Spanish and Japanese with plans to add other languages in the future. The technology is the same that powered the MyHeritage app that turns classic family photos into lifelike moving portraits.
FDA clears Zebra Medical's cardiovascular disease detection tool
The FDA has granted clearance for a groundbreaking cardiovascular disease detection tool created by OurCrowd portfolio company Zebra Medical Vision, recently acquired by Nanox, Mobihealth News reports. The AI-powered tool analyzes CT scans, quantifies the amount of cardiac calcium detected in a patient and identifies people with heart disease. It will empower clinicians to report findings and recommend preventative treatments before a coronary event occurs, saving lives and lowering healthcare costs. This is the eighth clearance granted to the company by the FDA. "This new milestone shows the FDA's trust in our work, enabling broader adoption of imaging AI as an integral part of value-based care," says Zohar Elhanani, the company's CEO.
PolarisQB tackles women's diseases
"Two companies, Polaris Quantum Biotech and Auransa, have teamed up to tackle the endometriosis challenge and other women's specific diseases," TechCrunch reports. Using data, algorithms and quantum computing, this collaboration between two female-led AI companies integrates the understanding of disease biology with chemistry, aiming to bring therapeutics to patients.
Introductions
Your portfolio gets stronger when the OurCrowd network gets involved. Visit our Introductions page to see which of our companies are looking for connections that you may be able to help with.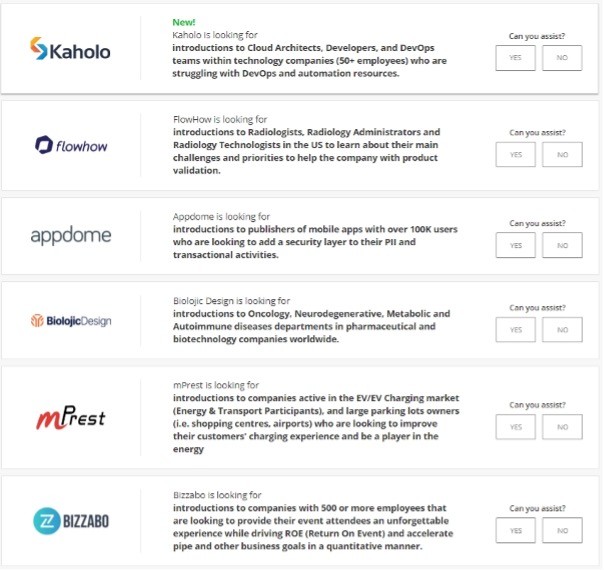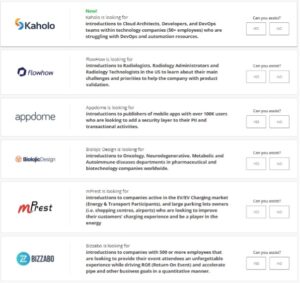 More than 3,300 High-Tech Jobs
Read the OurCrowd High-Tech Jobs Index Q2 2021 here. 
Despite the coronavirus pandemic, there are hundreds of open positions at our global portfolio companies. See some opportunities below:
Search and filter through Portfolio Jobs to find your next challenge.