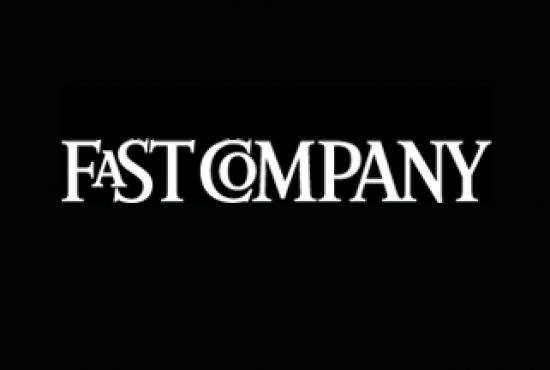 Each year, award-winning tech magazine Fast Company spends months gathering and analyzing data in order to generate its annual report on The World's Most Innovative Companies. In addition to the noted 50 Most Innovative Companies and the accompanying top 10 companies in various sectors — which included a number of Israeli startups — the magazine recently released a list of the top 10 most innovative companies of 2016 in Israel.
The list is a guide to the state of innovation in economy, featuring the businesses whose innovations are having the greatest impacts across their industries and our culture as a whole. Therefore, it's not surprising to see a representation of companies originating from the Startup Nation.
OurCrowd was also named among the most innovative Israeli companies on Fast Company's listed for "empowering anyone to become a VC."
The world's top most innovative Israeli companies in additional categories include Novocure (#16 in Top 50; #1 in Biotech), SolChip (#5 in Energy), Glide (#7 in Video), and Kaltura (#10 in Video)
Fast Company's report lists Israeli companies that are currently at the forefront of business, challenging industry assumptions and exhibiting economic ingenuity. Each company illustrates the power and potential of innovative ideas and creative execution.
The Top 10 Most Innovative Companies of 2016 in Israel
Novocure: For creating a cancer-killing hat
Windward: For demystifying shipping data
Team8: For investing in the next generation of cybersecurity startups
IronSource: For building an ecosystem for discovering apps
OurCrowd: For empowering anyone to become a VC
Neotop: For addressing Israel's future water crisis head-on
Percepto: For improving the vision of drones
Bram Industries: For bringing sustainability to the plastics industry
Zerto: For making it easier than ever to protect cloud data
Verona: For creating a Tinder for world peace
Read more and view the extended list here: The World's Top 10 Most Innovative Companies of 2016
Israeli innovations and investment opportunities
After a very successful year in 2015 when Israeli startups have been turning heads and smashing records, it is great to see that they're kicking off this year with a great start. As 2016 gets underway, the success of Israeli startups is expected to continue, and OurCrowd has a great ringside seat for seeing what's trending right now and finding the best investment opportunities the Startup Nation has to offer.
To find out more about investment opportunities in Israeli startups on our investment platform, click here.
[xyz-ihs snippet="HowToInvestInIsraelCTA"]