On 6 August 1991, the World Wide Web, otherwise known as the Internet, became publicly available and  fundamentally changed the world as we knew it. The Internet opened a world of opportunities for users as it became a means to acquire knowledge, facilitate electronic commerce and communicate with each other from all over the globe.
However, rapid Internet developments and increased online usage by both the government and public have made us vulnerable and exposed to cyber attacks. When it comes to national security, the Internet is perceived as both a weapon and a threat.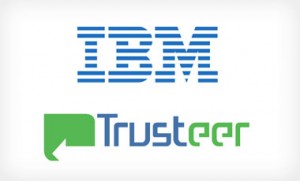 Due to its own experience, Israel has become a leader in protecting cybersecurity and is uniquely positioned for cyber challenges. This is one of the reasons, according to David Shamah in ZDNet, Israel's startups are catching the eye of tech heavyweights. The Israeli startup scene has seen a lot of activity in the security field lately (i.e. IBM's recent acquisition of security startup Trusteer, Cisco opening a tech incubator for cyberdefense startups, etc).
The ZDNet article addresses the question of why, when it comes to IT security, big tech firms keep looking to Israel for their next acquisition. With the help of Gadi Tirosh, a general manager at venture capital fund Jerusalem Venture Partners, Shamah puts together a pretty good answer…
Check out the full article on ZDNet here.