"If you're going to the Middle East to look for oil, you can skip Israel. If you're looking for brains, look no further." – Warren Buffet
In their best-selling book Start-up Nation, Dan Senor and Saul Singer  address the question of how Israel — a small country, only sixty years old, lacking friendly neighbors and with no natural resources — was able to reach such economic growth. Israel continues to be the #2 startup ecosystem in the world, but one of the limitations listed above is about to change.
The discovery of Israel's offshore natural gas reserves will not only make the country independent in being able to supply its own energy needs, but it is likely to become an net energy exporter. For Israel, a country once with little or no domestic energy resources, natural gas has the potential to revolutionize its economic fortunes.
Natural Gas in Israel
As of March 30th, 2013, investment mogul Warren Buffet would now have to agree that Israel is a one-stop shop for both brains and natural gas. Israel, a country with almost no natural resources, has always relied heavily on expensive imports of natural goods, often from hostile neighbors. This year however, Israel officially began producing natural gas from its Tamar reserve. Shortly after the discovery of Tamar, the Leviathan reserve was also found, proving to be the largest discovery of natural gas in Israel to date.
These monumental discoveries have already begun to affect Israel's policies, impacting areas such as the economy and geopolitical relationships. To better understand these macro economic implications, lets start with a brief historical review of Israel's natural gas industry.
The Israel Gas Timeline

The rich man's problem
Becoming self sufficient in natural gas production has exposed Israel to a so called "rich man's problem." How does Israel now deal with billions of dollars of estimated annual revenue from natural gas? How will it now cope with the rapidly appreciating shekel due to the decline of imports and increase of exports?
Another serious consideration Israel has to contemplate is how much gas to save for its own consumption versus how much to export, and how much to spend on military to protect its gas reserves?
Solutions
The Bank of Israel has already purchased $2B in foreign currency to offset the sharp decrease in the value of the dollar this year. It has also announced a planned purchase of $3.5B in foreign currencies in 2014 to balance the predicted continued appreciation of the shekel due to the gas revenues.
In terms of security, the US government has considered splitting the cost of military patrols of the gas reserves, because of the US drilling companies such as Texas based Noble Energy's involvement.
International Relations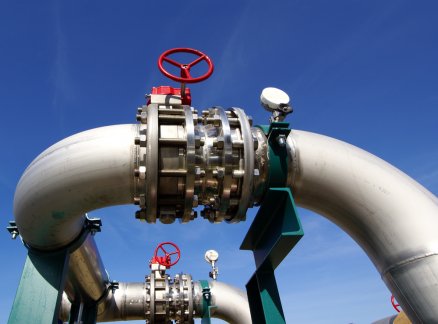 This June, the government announced its intentions of exporting 40% of the gas it produces annually. Also, with the Egypt gas treaty severed since 2012, Israel can become a net exporter of natural gas.
There are a few viable options to ensure efficient gasproduction / exportation to both the European and Far Eastern markets, thatIsrael is considering.
Israel recently signed a cooperative treaty with Greece because of the shared geographical location of the Leviathan reserve. Israel and Greece may construct a 10 billion dollar facility in Greece to liquefy the gas, and jointly export the finished product.
 Turkey has shown interest in constructing a submarine pipeline to their liquefaction of natural gas facility (LNG plant).
Due to strained Greece-Turkey relationships, Israel can use its exclusive findings of natural gas in the Levant Basin region (the area of the Mediterranean that borders Israel, Greece, Lebanon and Syria) to leverage a peace treaty between the two countries, and commence a joint three-way venture to effectively produce and ship the gas.
Israel can export gas for liquefaction via existing gas lines to Egypt
Israel can build their own liquefaction facilities and export exclusively (unlikely due to the prohibitive costs ofconstruction)
How the Startup Nation is taking advantage
The Israeli government has  a specific department whose task is creating technologies that lessen Israel's dependency on oil for energy. Since 2006, natural gas consumption has shot up 300% in Israel. Professor Eugene Kandel from Hebrew Universities School of Business revealed that there are currently over 100 startups working to develop alternative forms of energy.
One startup taking advantage of the abundance of natural gas is Primus Green Energy, which is backed by Israel Corps', IC Green Energy. Primus has recently developed a method of converting natural gas into transportation fuel. The company has announced a predicted 100,000 gallons of gasoline annually from natural gas.
The ministry of transport is also making use of the recent discoveries by buying natural gas powered trucks. Delek group, one of the main shareholders in the Tamar and Leviathan reserves have encouraged the use of these trucks, and agreed to build a natural gas station at its site in Ashdod. By 2014, the plan is to have six more stations installed nationwide.
The miracle of gas
These recent developments and discoveries of natural gas in Israel according to many is nothing short of a miracle. Natural gas has theability to seriously aid the Israeli economy. A once resource starved nation is slowly becoming a serious contender in the natural gas industry.
Stay up to date with the exciting startup nation with OurCrowd's blog
Dani Forman

Marketing Manager & Research Analyst
Dani is a marketing manager and research analyst at OurCrowd. He studied economics and political science at Bar Ilan University.
Comments
comments