OurCrowd launched a new webinar series called 'Teach-In Tuesdays'. In this series, we'll explore investing in early-stage Israeli companies, identify and explain influential tech trends, stay up-to-date with the crowdfunding industry, and examine actionable insights from our own experience running OurCrowd's investment platform.
Yesterday, we held a webinar as part of the OurCrowd Teach-In Tuesdays series on the  future of deal marketing. Today entrepreneurs are using Internet technologies to identify, target, and land top-notch investors while investors are using the same technologies to find investment opportunities.
Additional topics covered in the webinar:
The cutting-edge ways top companies are raising money online
The 3 mistakes companies make raising money and how to avoid them
How to leverage the added transparency of the Internet and shared data to raise more money, more quickly
Featured expert: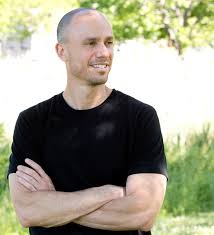 Steven Dresner, CEO and founder of dealflow.com and author of Crowdfunding: A Guide to Raising Capital on the Internet.
:::::::::::::::::::::::::::::::::
To stay updated on future events and the best news from the Startup Nation, sign up for our newsletter, email us, and follow us on social media.
To contact Zack Miller, follow him on Linkedin / Twitter
To contact Steven Dresner, follow him on Linkedin / Twitter
View the FULL program
Download/view the presentation