Israel, the land of milk, honey, and — mythical creatures? Yes, the Startup Nation is home to tech unicorns, bio-digesting devices, successful entrepreneurs, innovation labs, and much more…
Start getting this weekly newsletter via email: Subscribe now
How a new wave of tech unicorns is rising out of Israel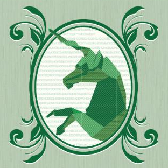 Fresh off the success of some of Israel's first ever tech unicorns — Waze, Wix and ironSource among others– the Startup Nation's thriving tech-industry might be home to a new set of high-valued startups very soon. With solid backing from experienced entrepreneurs, new inflow of funds from Chinese investors, and industries needing innovation, companies like Webydo and Meta are aiming to be the next Israel startup unicorns. Learn more.
OurCrowd & Portfolio Companies in the News
Israeli home device turns trash into biogas fuel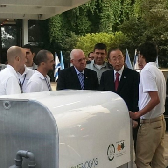 The World Health Organization reports that up to four million people die from the direct and indirect effects of cooking with solid fuels, like wood, charcoal and coal. This staggering statistic came to the attention of the Israeli inventors of the HomeBioGas system thanks to UN Secretary General Ban Ki-moon. During a visit with Israeli President Reuben Rivlin last year, Ban expressed the global need for a sustainable and safe solution to this dire issue, naming Israel's HomeBioGas's bio-digester as a very viable answer. Learn more.
Cisco Israel CEO Boaz Maoz promoted to global headquarters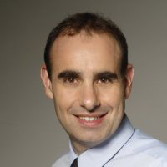 Boaz Maoz, who has been CEO of Cisco Israel for the past six years, is being appointed a senior executive in the global headquarters of Cisco Systems. It is believed that he will lead strategic initiatives and projects at the corporate level. While he managed Cisco's branch in Israel, the company's workforce quadrupled. Cisco currently has almost 2,000 employees in Israel. During Maoz's term, the company invested $1 billion in development and acquisitions in Israel. Hear from Boaz.
Global chip giant Intel launches IoT innovation lab in Israel

Intel launched an IoT lab in Israel along with a call for startups to come and collaborate with the company. The new lab is part of a lab network Intel already opened in cities like Munich and Stockholm. The decision to establish one in Israel was only natural considering the multiple startups and the tech innovation of the country. During the 1st stage, Intel will focus on ventures in 4 major areas: smart homes, smart cities, smart transportation, & smart agriculture. Learn more.
Fraunhofer SIT to open cybersecurity innovation center in Israel

Fraunhofer Institute for Secure Information Security (SIT), Europe's biggest organization for applied scientific research, is teaming up with Israel in a new cybersecurity research partnership. Fraunhofer SIT recently announced that it will establish a Cybersecurity Innovation Center in Israel. The main focus of the joint research activities will be to bridge the innovation gap and accelerate the development of secure software, systems, and service. Learn more.
OurCrowd's News Nuggets


Subscribe for weekly updates about the Startup Nation to your inbox.
See this week's original newsletter here.
[xyz-ihs snippet="HowToInvestInIsraelCTA"]