Top investment opportunities
Startup of the Week: AEYE Health: Saving eyesight with AI
Meet the stars of SpaceTech investing on Jan. 24
Join ArcBest, NFI in Phantom Auto's $42M raise
Israel's cybersecurity sector is on fire
Freightos acquires rate management company 7LFreight
QuantLR and NVIDIA test quantum-secured data centers
Shield raises $15M for AI-powered compliance platform
Meet the 19th-century green pioneer who inspires enVerid
Clinch and Intent IQ deliver enhanced user identities to marketers
Introductions
More than 4,300 high-tech jobs
Startup of the Week:
AEYE Health: Saving eyesight with AI
All diabetics – 35 million people in the US alone – are at risk of diabetic retinopathy, which can lead to blindness. The disease can be treated and loss of vision prevented if it is detected early. All diabetics should be screened annually, but due to a shortage of ophthalmologists, high cost, and lack of access, only 25% of those needing it receive the screening. AEYE Health's simple, camera-agnostic, AI-powered advanced retinal screening can diagnose diabetic retinopathy and other eye diseases without the need for a trained ophthalmologist. A strategic SaaS partnership with Optomed reduces the cost from a $25,000 purchase to a $1,000/month payment, and from a large device to a hand-held fundus camera suitable for a primary care office. The system developed by AEYE Health has achieved superior performance compared to any other company. Phase III trial interim results show sensitivity and specificity of better than 91% each.The company is preparing for advanced Phase III clinical trials. OurCrowd is leading this pre-revenue $5.5M Series C round with participation from BioLight, Naska Medical, and Club100.
Meet the Stars of SpaceTech investing on Jan. 24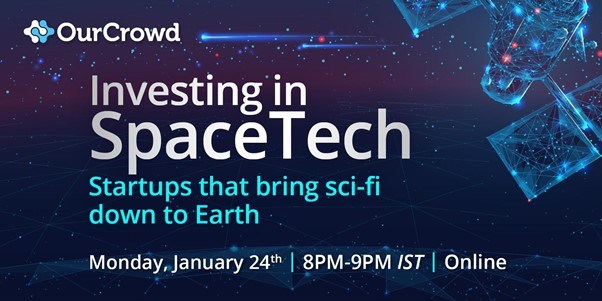 Is SpaceTech the next investing frontier? Join me and an all-star guest list on Monday, Jan. 24, for a live online discussion of the rapid advances in data deployment and collection that are helping us find the answers to Earth's most pressing challenges written in the sky. With former US National Security Advisor Lieut. Gen. H.R. McMaster, leading SpaceTech venture investor Mark Boggett of Seraphim Capital, Steve Kitay, Senior Director of Azure Space at Microsoft, Adam Kaplan, CEO of Edgybees and Raz Itzhaki, Founder and CEO of NSLComm.
Join ArcBest, NFI in Phantom Auto's $42M raise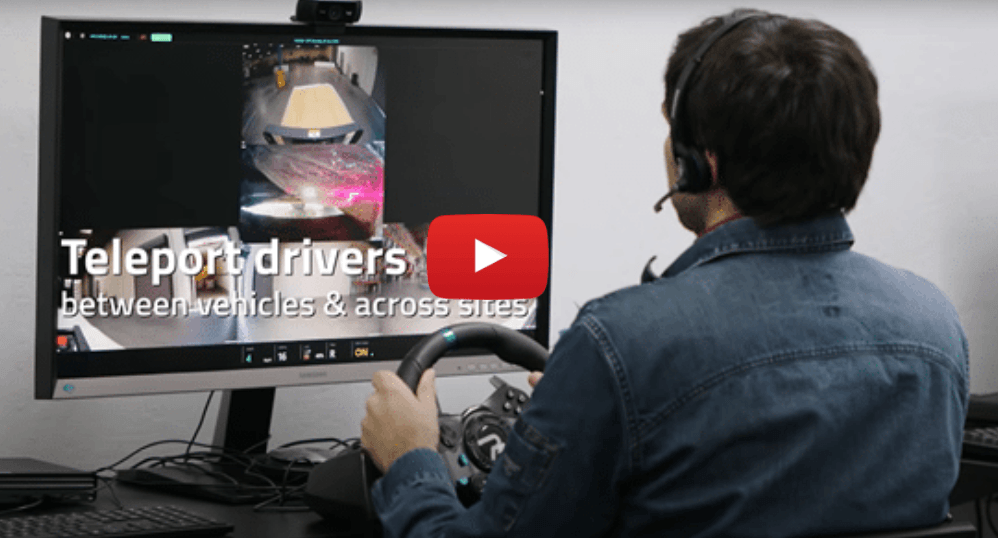 Phantom Auto's technology "allows off-site drivers to operate equipment using video and audio streams, opening up freight-handling jobs to workers in other regions. Operators can switch between forklifts in different locations depending on demand," the Wall Street Journal reports as ArcBest and NFI join our portfolio company's $42M raise. "Phantom and ArcBest have been jointly developing forklifts that can move goods around warehouses and factories by themselves or while being operated by a driver sitting miles from the job site," Reuters reports. The news also attracted attention from Bloomberg, Forbes and other global media. Owing to our long connection with Phantom Auto, OurCrowd investors still have a few days left to join this successful round.
Israel's cybersecurity sector is on fire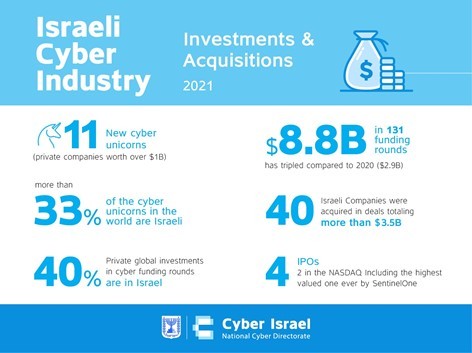 "Around 40% of the private global investment in cybersecurity funding rounds are in Israel," and one third of all the world's cybersecurity unicorns is an Israeli company, reports the Israel National Cyber Directorate. Israeli cybersecurity startups raised $8.8B in 2021 – more than a third of the record $25.6B raised last year and triple the amount invested in 2020. Israel's cyber sector had four IPOs in 2021, 40 acquisitions, and 11 new Israeli unicorns. Cyber is "not only an economic growth engine in Israel of the highest order, but also a pillar of the global cyber security innovation ecosystem," says Roi Yarom, the directorate's Director for Economy and Growth. Our newest cybersecurity startup Xage Security, is currently funding.
Top Tech News
Freightos acquires rate management company 7LFreight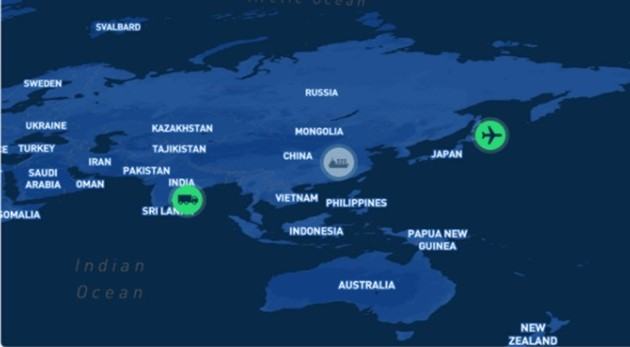 Our global freight booking platform Freightos took another step to ease the global supply-chain crisis, acquiring rate management company 7LFreight, Air Cargo News reports. Freightos will add its capabilities to 7LFreight's platform to provide clients with an even wider range of automated booking options which already includes more than 30 airlines and 10,000 freight-forwarding offices around the world.
QuantLR and NVIDIA test quantum-secured data centers
In what could prove a game-changing move in data security, our quantum cryptography innovator QuantLR successfully integrated its technology with networks built by NVIDIA, Israel Hayom reports. The idea is to advance quantum security solutions on data centers to prevent eavesdropping and hacking on communication lines. "NVIDIA's collaboration with QuantLR enables next-generation cybersecurity technologies that stay ahead of emerging threats to the data center," says Kevin Deierling, NVIDIA's Senior Vice President of Networking.
Shield raises $15M to expand AI-powered compliance platform
Our portfolio company Shield raised $15M as demand for its AI-powered compliance platform continues to skyrocket, TechCrunch reports. Financial crime compliance costs businesses about $50B a year in the US and Canada alone. Financial institutions use Shield's system to detect market abuse, gain behavioral analysis, mitigate toxic workplace culture and automate surveillance over employee communication channels. Shield monitors more than 150,000 regulated employees and analyzes over 53 million interactions every day.
Meet the 19th-century green pioneer who inspires enVerid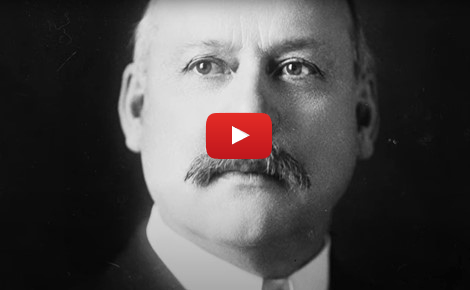 "Buildings are responsible for 40% of global carbon emissions." says enVerid CEO Christian Weeks, whose great, great grandfather was behind pivotal legislation that established the Eastern National Forest System in the US. In Episode 13 of Pique Action, Weeks explains how enVerid's HLR tech cleans a building's indoor air at a molecular level, enabling the building to use far less outside air ventilation while improving indoor air quality, with filters that last up to two years before they need replacing. The result is a system which maintains a high quality of indoor air, cleaner, safer and less expensive than anything else available.
Clinch and Intent IQ deliver enhanced user identities to marketers
Marketers can have a better idea of who they are selling to thanks to our personalization innovator, Clinch. The company is partnering with identity resolution leader Intent IQ to bring an expanded, cookieless ad delivery platform across a variety of channels. "Our partnership with Clinch reflects our commitment to providing marketers innovative and scalable identity resolution across all environments, and the flexibility to work with any existing data stack or partner integrations," says Dror Ben-Yishai, Intent IQ's CTO.
Introductions
Your portfolio gets stronger when the OurCrowd network gets involved. Visit our Introductions page to see which of our companies are looking for connections that you may be able to help with.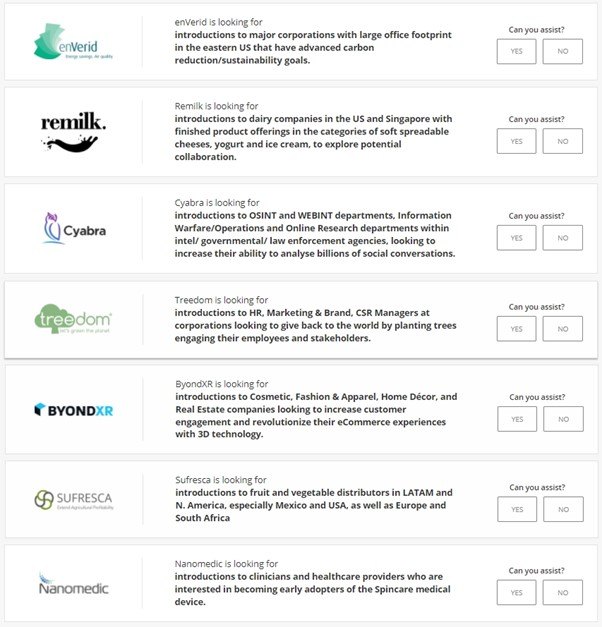 More than 4,300 High-Tech Jobs
Read the OurCrowd High-Tech Jobs Index Q3 2021 HERE.
Search and filter through Portfolio Jobs to find your next challenge