Top investment opportunities
Startup of the Week: Largix, 3D printing for large items
Maolac: Superfood from waste
A winter's tale: Tu B'Shvat and venture capital
PepsiCo hails success with CropX in Mexico
BlueTree: Natural juice, less sugar, huge market
Career in high tech? Learn more on Monday
Xage raises $30M for critical cybersecurity tech
Flytrex CEO: Nationwide drone deliveries on the way
PolarisQB teams up with PhoreMost for cancer drug development
Bird Foundation backs OurCrowd portfolio projects
MeMed raises $93M following FDA clearance to reach $200M
Alpha Tau scores 97% success in US skin cancer trial
Tovala CEO: Innovation doesn't come from thin air
Introductions
More than 4,300 high-tech jobs
Startup of the Week:
Largix: First 3D printing for large industrial items
Existing 3D printers are not capable of printing large, room-size items to industrial quality standards. The robotic 3D printing platform created by Largix can produce large-scale industrial objects using standard polymers, slashing by up to 50% the cost of items like storage tanks by removing the need for scarce, highly-trained labor. Largix's Cold 3D Printing technology powers the first printer capable of performing real industrial production using the most common thermoplastic polymers: polypropylene and polyethylene. The company's world-first prototype is already in operation and the company expects sales to start in 2022 and scale rapidly. The 3D printing sector is heating up, with rising valuations and sales for Desktop Metal, Nexa3D, Velo3D and other companies. The Israeli Innovation Authority approved all three R&D programs submitted by Largix for its platform development, granting support totaling $1.6M. Board Vice Chairman Yishai Amir is the former CEO of Landa Corporation and Vice Chairman of Landa Group, a leading digital printing company. OurCrowd is leading this $2.5M SAFE with a 20% discount.
Maolac: Superfood from waste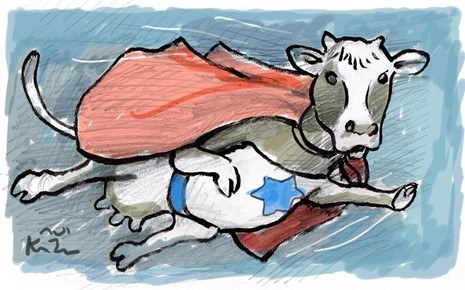 Maya Ashkenazi was nursing her first child when she had a brainstorm. What if we could make the benefits of mother's milk available to everyone: athletes, the elderly, even household pets? "I realized that if I could crack the code of breast milk – which is jam-packed with functional proteins – I could surely make it more accessible to everyone, and not just to babies," she tells Lisa Gann in The Times of Israel. But you can't farm human breast milk, so Ashkenazi and her team found the next best thing and created Maolac, a pre-revenue Israeli startup and the first company in the world to identify and extract functional proteins from bovine colostrum – the first, nutrient-rich premilk produced by mammals for their newborns – that are 95% equivalent to those found in human colostrum. The result is a protein-rich superfood from bovine colostrum, which is currently dumped down the drain at dairies. "There are more than five billion liters of colostrum worldwide that is thrown away each year," she says. "Maolac will be the first company to upcycle colostrum. We are creating something new from something that is basically waste."
Maolac is funding now. Click below for more information.
A winter's tale: Tu B'Shvat and venture capital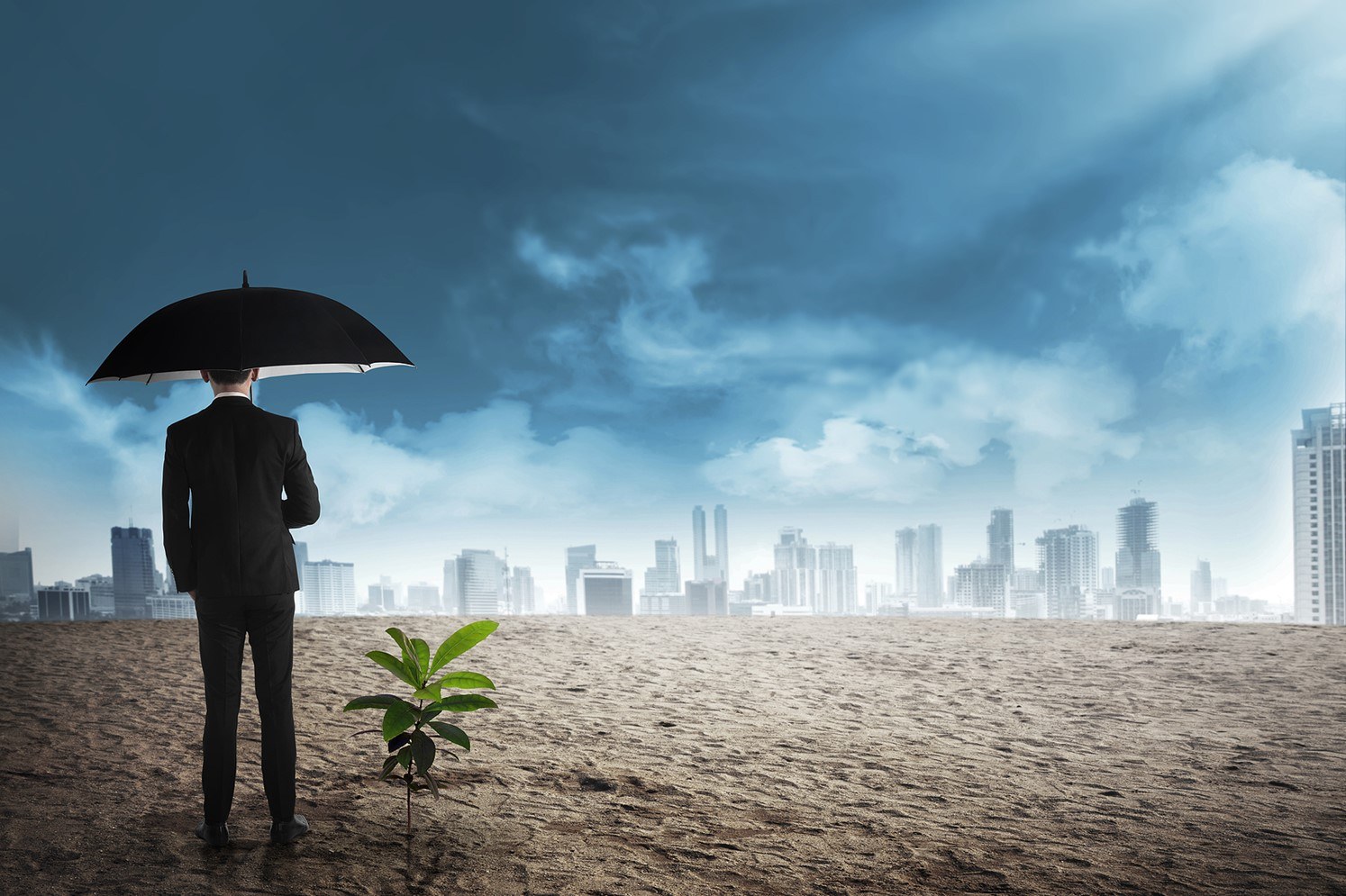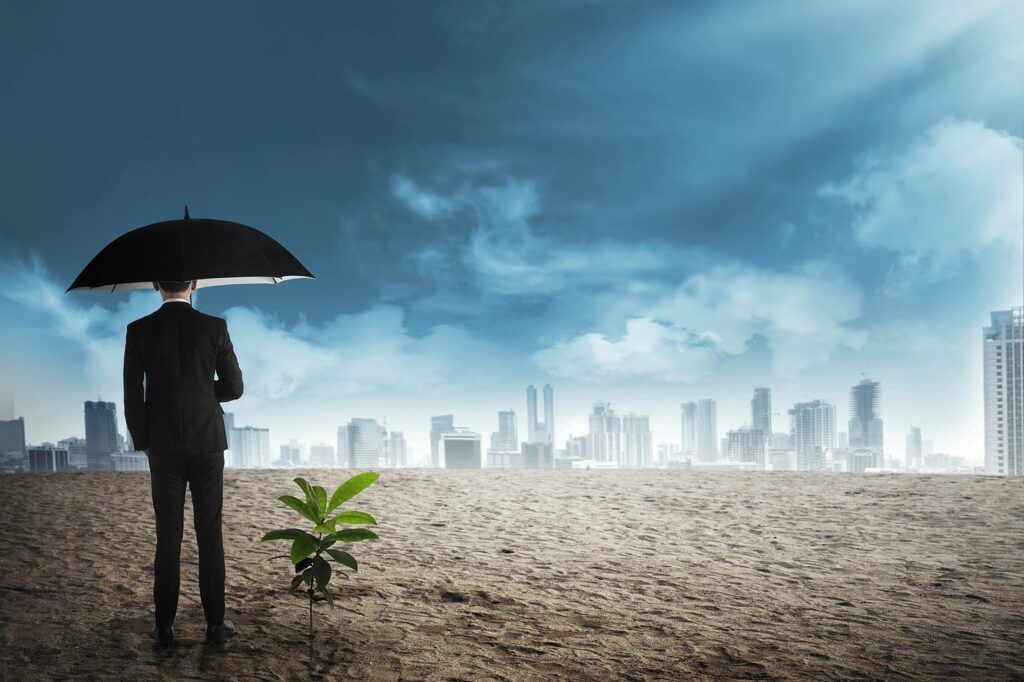 Growing up Jewish, I thought it was kind of quaint that we celebrated the annual festival of Tu B'Shvat, the new year for trees, in the depth of winter. Then I became a venture investor and I began to understand this different philosophy of time. Read my latest 'Investors on the Frontlines' column on LinkedIn.
PepsiCo hails success with CropX in Mexico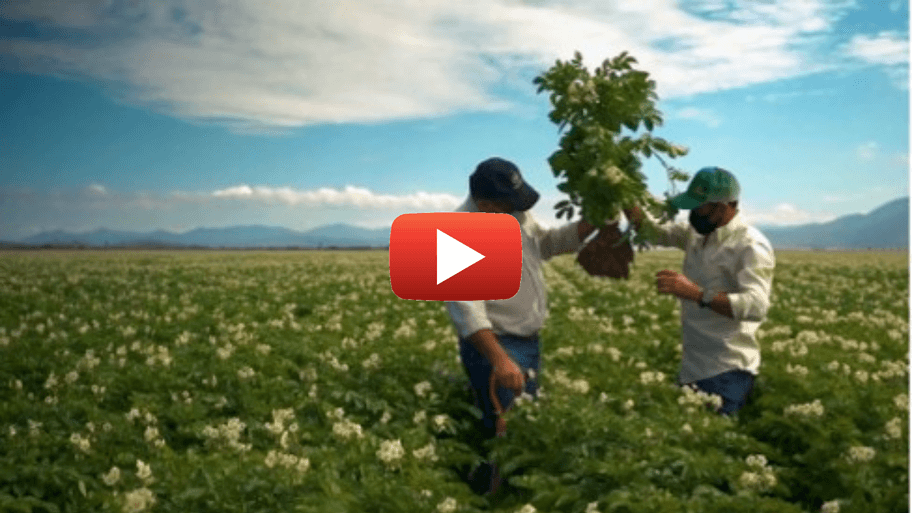 PepsiCo says the CropX platform is helping its farmers in Mexico make huge reductions in water and energy use, cut carbon emissions and control nutrients more effectively. "By incorporating the most advanced technology, we are achieving a 36% reduction in greenhouse gas emissions, using 47% less water vs. traditional irrigation systems and achieving 50% more efficient pest control with non-chemical methods," says Roberto Martinez, President of PepsiCo Mexico Foods, showcasing the partnership on his personal LinkedIn page.
BlueTree: Natural juice, less sugar, huge market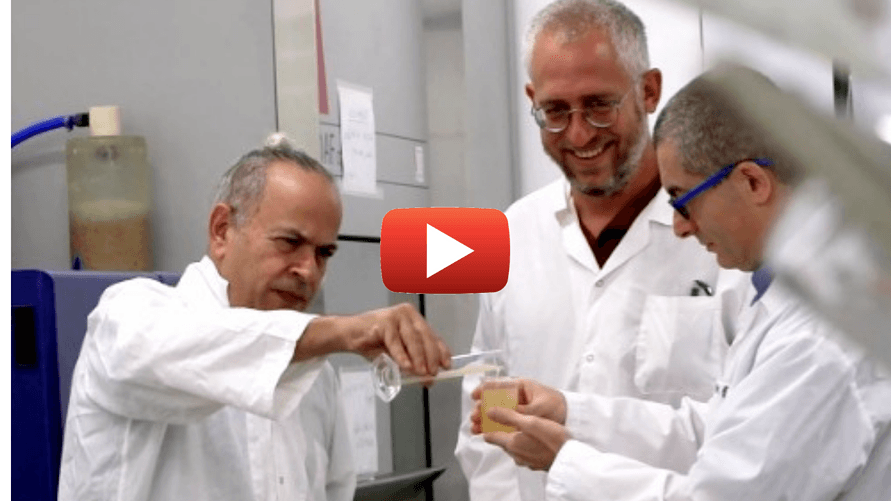 Watch Yuval Klein and his team at BlueTree Technologies outline their plans to build the world's first commercial plant to reduce sugar in natural fruit juice without harming the taste, using the company's patent-protected, proprietary process to address a potential billion-dollar annual market. The startup already has an agreement with Prodalim, a global juice distributor, which is expected to result in steady revenue for five years. Prodalim has introduced BlueTree to top-tier global customers including Coca-Cola and major Brazilian juice producers. Join OurCrowd as we invest in a $2.7M pre-A SAFE
Career in high tech? Learn more on Monday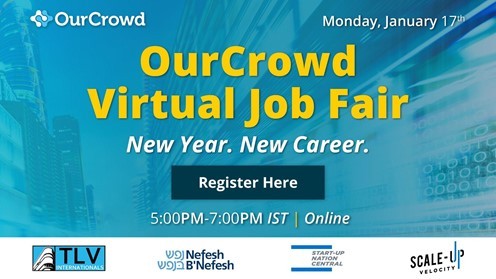 Hundreds of jobseekers have already signed up to hear from Alexandra Borok, Talent Account Director at Linkedin, and Wendy Singer, Executive Director of Start-Up Nation Central, and apply for 1:1 interviews with CEOs from some of our most exciting portfolio companies at the first OurCrowd Virtual Job Fair on Monday, Jan. 17th. If you are looking for a job in Israeli high tech, or know someone who is, register now, upload your CV, and apply for an interview slot. Companies participating include Clinch, Tailor Brands, Bizzabo, TetaVi, Morphisec, Intuition Robotics, Taranis and ThetaRay. The OurCrowd Jobs page currently has more than 4,300 vacancies at more than 170 companies. We are hosting the event with our partners Start-up Nation Central, Scale-Up Velocity, Tel Aviv Internationals and Nefesh B'Nefesh.
Xage raises $30M for critical cybersecurity tech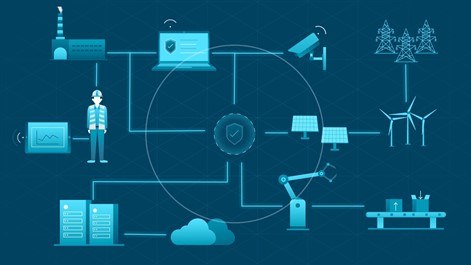 Our cybersecurity vanguard Xage Security raised $30M for its mission to protect water supplies, power grids and pipelines, TechCrunch reports. Demand for Xage's technology has jumped with rising attacks on critical infrastructure sites as hackers recognize the brittle security on many older facilities. Governments are also demanding tougher online safety measures. OurCrowd investors can still join this round for a limited period.
Top Tech News
FlyTrex CEO: Nationwide drone deliveries on the way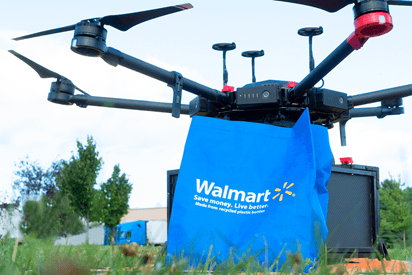 It's the dawning of the age of drone deliveries. Yariv Bash, CEO of our portfolio company Flytrex, says that customers in the US are on the cusp of getting food and grocery items brought to their backyards across America. "We're starting to see commercial traction" with the company's operations in North Carolina, he tells Calcalist. Flytrex is working with the FAA to expand its reach in locations across the country.
PolarisQB teams up with PhoreMost for cancer drug development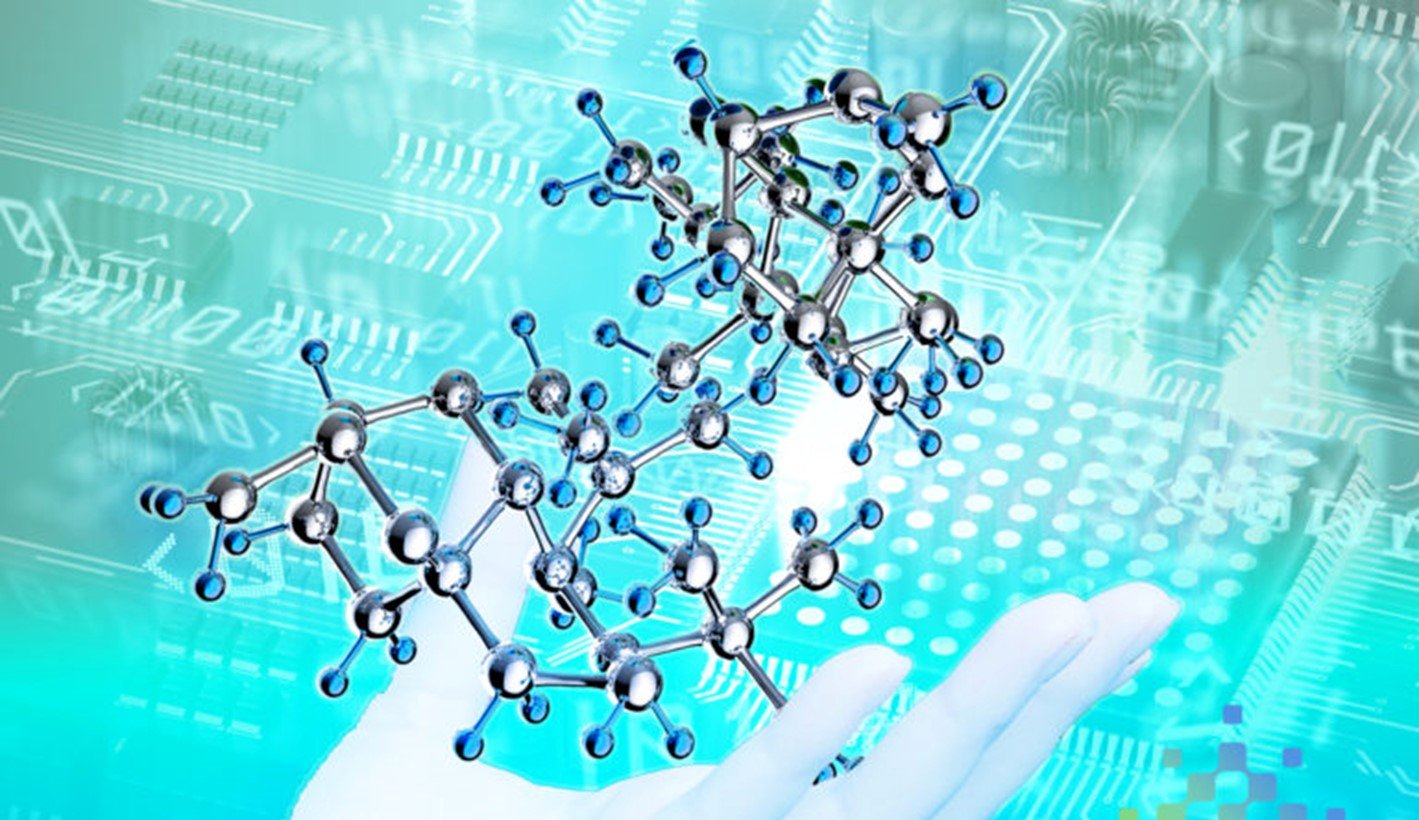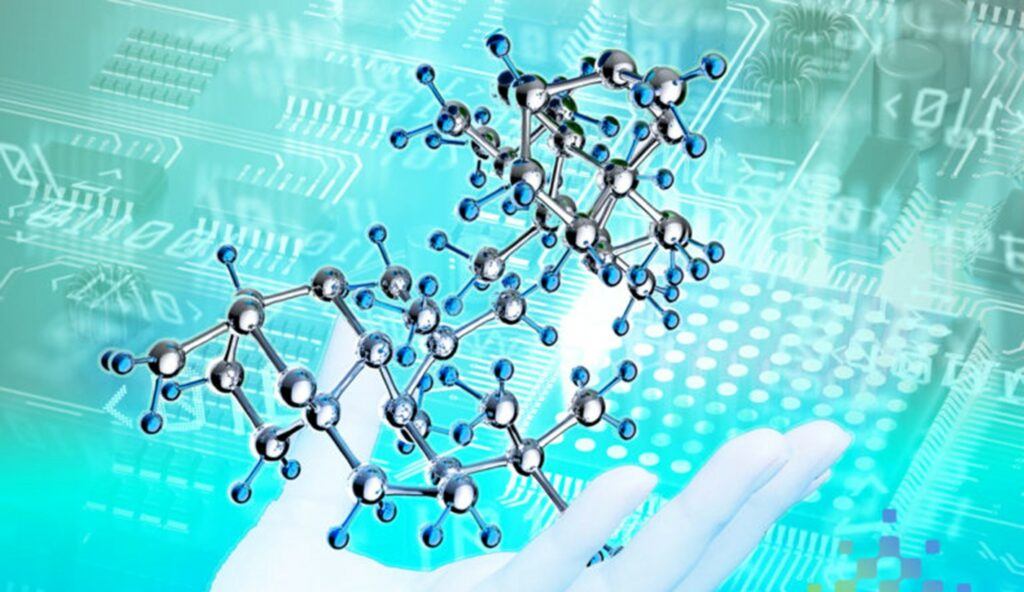 Will quantum computing change the way we treat cancer? Our portfolio company PolarisQB inked a collaborative agreement with Phoremost, a UK-based biopharmaceutical company firm, to identify therapies for oncology cases currently considered undruggable. Polaris' quantum computing platform can scan billions of molecules to potentially find novel drugs based on information obtained from Phoremost's screening system.
Bird Foundation backs OurCrowd portfolio projects
The prestigious Israel-US Binational Industrial Research and Development (BIRD) Foundation will fund two projects co-run by OurCrowd MedTech companies, Israel Hayom reports. HIL Applied Medical Proton International is collaborating with Georgia-based Proton International to develop ultra-compact, affordable proton laser-based beam therapy. Cordio Medical and Connecticut-based International Healthcare are working on the HearO® system that remotely monitors congestive heart failure patients.
MeMed Raises $93M following FDA clearance to reach $200M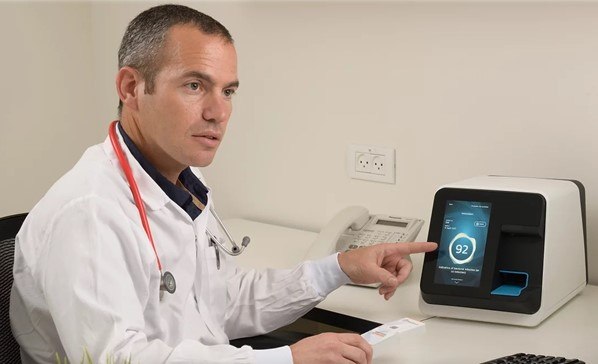 Translating the human immune system into medical insights is paying off for our portfolio company MeMed. The company completed a Series E of $93M, bringing the total to over $200M, Calcalist reports. MeMed's technology can track proteins in the blood in real time, giving doctors a clearer picture of what's happening inside the body. In September, the FDA cleared a MeMed platform which can differentiate between bacterial and viral infections – invaluable for medical professionals dealing with the coronavirus pandemic.
Alpha Tau scores 97% success in US skin cancer trial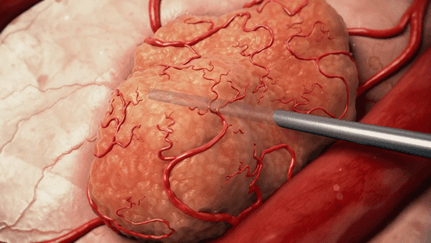 Revolutionary cancer treatment developed by our portfolio company Alpha Tau Medical scored a 97% success rate in its first US clinical trial, Globes reports. Alpha Tau used its proprietary alpha-radiation-based treatment to successfully treat skin cancer tumors in 10 patients. Within 12 weeks, all the tumors had disappeared. The company is currently conducting trials to treat other types of cancer including breast, pancreas, oral cavity, neck and brain tumors. Last July, Alpha Tau announced a SPAC merger with Healthcare Capital Corp. (Nasdaq: HCCC).
Tovala CEO: Innovation doesn't come from thin air
"I wanted to create what I was looking for and couldn't find, but how do you make what doesn't exist yet?" David Rabie, CEO of our portfolio company Tovala, writes in Fast Company. "You might be thinking: I need to invent something completely from scratch, otherwise, my company won't be considered innovative and we won't win. I'm here to dispel this myth about innovation. My company, Tovala, introduced our innovation—a proprietary oven paired with a subscription meal service—by learning from other businesses' products and plans and then building something unique."
Introductions
Your portfolio gets stronger when the OurCrowd network gets involved. Visit our Introductions page to see which of our companies are looking for connections that you may be able to help with.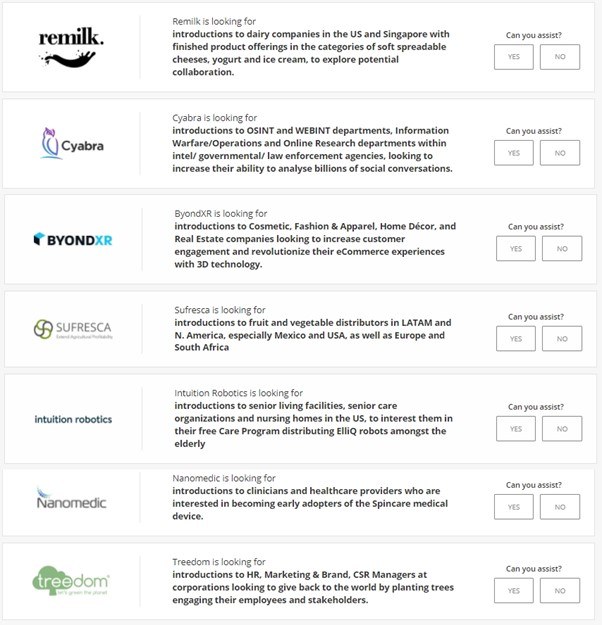 More than 4,300 High-Tech Jobs
Read the OurCrowd High-Tech Jobs Index Q3 2021 HERE.
Search and filter through Portfolio Jobs to find your next challenge