It's been a busy month of July for the ‎Startup Nation: multi-million dollar acquisitions, 50-year anniversary for innovative technologies, life lessons from leading entrepreneurs in Israel, and more…
Start getting this weekly newsletter via email: Subscribe now
Startup Nation wins again: Two startups sell for quarter billion dollars each in one day
Every year, Israeli startups are sold for billions of dollars to global conglomerates, foreign investors and large Israeli companies, all of which are notable achievements for the young Startup Nation. But more than half a billion dollars worth of "exits" in one day? Earlier this week, this whimsical proposition became a reality with the acquisition of two Israeli tech companies, Supersonic and Adallom, on the same day. Learn more.
OurCrowd & Portfolio Companies in the News
Dripping with innovation: What's next for drip irrigation?
50 years after Israelis invented modern drip irrigation, they're fine-tuning it to work better than ever. Drip irrigation increases crop yield, quality, and consistency, while using less water per unit of land — benefiting farmers, consumers, and the planet. Here is a look at five other Israeli companies using sophisticated technology to fine-tune irrigation and "fertigation" techniques in the face of widespread water scarcity. Learn more.
Innovation catalyst Avi Hasson on helping turn Israel into the Startup Nation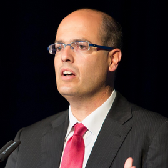 After working for ten years as a partner in a venture capital firm, Avi Hasson became four years ago the Chief Scientist at Israel's Ministry of the Economy. Buttressing this position is a long tradition that has helped turn Israel into a Startup Nation, as the Office of the Chief Scientist (OCS) has been perfecting the art of public-private partnership since it was created in 1965. Get to know Avi.
Fun-facts with Ely Razin, CEO of Israeli big data platform CrediFi

Ely Razin has a storied track record in leading financial data businesses. Having spent over 9 years at Thomson, he's been head of M&A, Capital Markets, and Board Governance businesses. Previously, he founded Expert Ease Software, and sold to Thomson. Ely's latest venture, CrediFi, is a Big Data platform serving the CRE Finance market. Meet Ely.
Leadership lessons from 3 women entrepreneurs in Israel

Doing work that addresses one's personal passion as well as a societal need is a traditional value that is still alive and well. Three inspiring Israeli women – Meskie Shibru, Imi Eiron, and Shir Halpern – can teach others a great deal about entrepreneurship, including that while some learnings are location specific, others like these are universal. Learn more.
OurCrowd's News Nuggets


Subscribe for weekly updates about the Startup Nation to your inbox.
See this week's original newsletter here.
[xyz-ihs snippet="HowToInvestInIsraelCTA"]