Startup of the Week: Sfara telematics for safer driving

Zippin adds checkout-free AmEx store for playoffs

The Cat in the Black Hat and an Internet of Things

FDA nod for Alpha Tau's DaRT tumor treatment
PolarisQB

partnership tackles neglected women's diseases

ALD raises $50M following Hub Security merger
Where's the beef? BeeFree Agro gives real-time answers
mPrest: Iron Dome tech defends New York Power Authority
Intuition Robotics wows The New Yorker

Introductions

1,300 high-tech jobs
Startup of the Week:
Sfara: Telematics for safer driving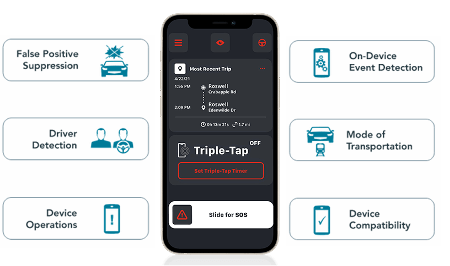 Automotive telematics is a booming business, expected to grow from $64B in 2019 to $416B by 2027, a CAGR of 26%. Join OurCrowd as we invest in Sfara, a US-based company that has developed a smartphone-based vehicle telematics and personal safety solution for OEMs, fleet operators, insurance companies, and others. Sfara's technology provides the most accurate, cost-effective crash detection, accident management, event-driven safety response, and fleet-driver risk management. The software-only solution, vetted by Daimler, Bosch, and the University of Virginia using National Highway Traffic Safety Administration-certified labs and sleds, dispenses with the specialized in-vehicle hardware previously required. CEO Erik Goldman co-founded Hughes Telematics and became Group President of Verizon Telematics, the world's leading provider of in-vehicle telematics, after it acquired Hughes for more than $600M. Founder Sascha Simon headed the connected car business for Mercedes-Benz and oversaw their $800M+ telematics portfolio. Cambridge Mobile Telematics, a company in the same space, raised $500M from Soft Bank's Vision Fund. Already earning significant revenues and with healthy growth forecast for 2021, Sfara's existing investors include Mercedes-Benz, Bosch and Verizon. Bosch Service Solutions is leading this round together with Cultivation Capital.
Zippin adds chekout-free AmEx store for playoffs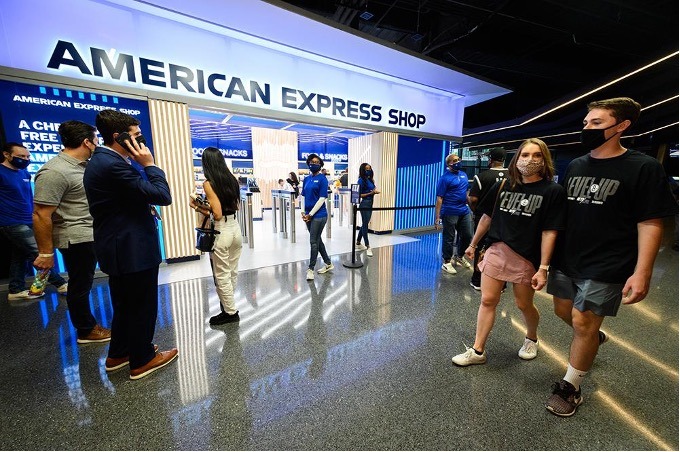 Zippin, our new portfolio company that offers Amazon Go-style checkout-free stores at dynamic locations like sports arenas and transport hubs, unveiled an American Express autonomous store at Barclays Center for the Nets' first-round NBA playoff series against the Celtics. Zippin also has checkout-free stores at Empower Field at Mile High, AT&T Center and Golden 1 Center. The AmEx store recorded the second-most sales of any concession stand in the arena during the Nets' May 22 playoff opener. "This is just such a dynamic opportunity to enhance the guest experience, while also still being a pioneer and being at the forefront of a new, cutting-edge technology," BSE Global Chief Commercial Officer Michael Wandell tells Sports Business Journal. Watch the video to see how shoppers zip in, choose products, and zip out without stopping as purchases are instantly charged to their phone. Zippin's vision is to become the operating system for the automated store of the future, powering the leading checkout-free platform for stores around the world, eliminating lines for shoppers and significantly boosting profitability. The company is already providing services to eight major retailers, including some of the world's food service groups. With 100 stores planned before the end of 2021, Zippin is growing fast. See Zippin in action at Sacramento Kings Golden 1 Center and click below to find out more about investing with OurCrowd.
The Cat in the Black Hat and an Internet of Things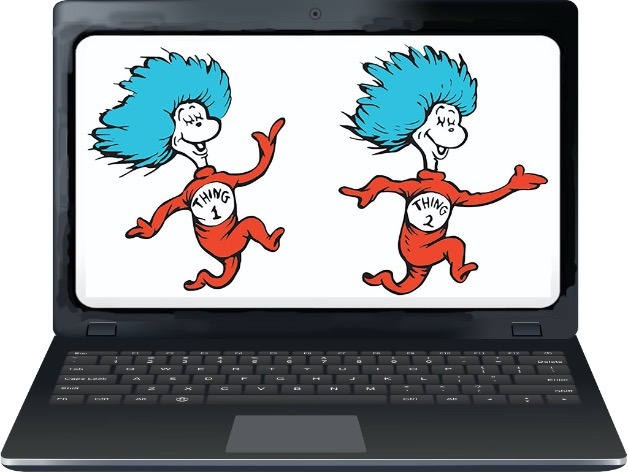 The Colonial oil pipeline, JBS meat-packing plants, the water system in Oldsmar, Florida, and banks, hospitals, municipalities and power grids have been among the thousands of critical infrastructure systems hacked or attacked as cybercriminals and ransomware blackmailers crack the weak points in our increasingly interconnected "Internet of Things." Israel's Mekorot water network, perhaps the most relentlessly threatened system in the world, is now secured by our portfolio company IXDen. Security company eSentire counted 290 ransomware attacks by six separate gangs in the first four months of 2021 alone that netted more than $45M for the blackmailers. Thing One and Thing Two wreaked havoc before being returned to their big red box by the Cat in the Hat. Imagine if an entire Internet of Things were to fall into the hands of Black Hat hackers, prepared to hold our most vital networks to ransom. Read more in my new 'Investors on the Frontlines' column.
FDA nod for Alpha Tau's DaRT tumor treatment
OurCrowd portfolio company Alpha Tau Medical has secured breakthrough device designation from the FDA for its Alpha DaRT – an advanced technology that irradiates solid tumors. The FDA status applies to the technology to treat squamous cell carcinoma of the skin and oral cavity without curative standard of care. The treatment involves the insertion of Radium-224 directly into the tumor, releasing alpha particles to destroy the tumor while sparing the healthy tissue around it."The FDA's recognition of the Alpha DaRT as a Breakthrough Device is a tremendous milestone for the company, as we seek to bring our revolutionary technology to patients in need," Alpha Tau CEO Uzi Sofer tells NS Medical Devices. "This confirms our long-standing hopes and expectations for this product, and comes at the perfect time to accelerate our clinical trial program that is moving ahead rapidly now in the US."
Top Tech News
PolarisQB partnership tackles neglected women's diseases
OurCrowd portfolio company Polaris Quantum Biotech has teamed up with Auransa, an artificial intelligence company developing precision medicines in areas of unmet medical needs, to address therapeutics for neglected diseases disproportionately affecting women, AiThority reports. The partnership seeks to discover treatments that may tackle many such diseases, and their complementary expertise promises to seek solutions that elude medical research. Auransa is an AI-driven biotech company with a pipeline of novel compounds for various diseases. POLARISqb built the first drug discovery platform using quantum computing, making the process ten times faster. "We are excited about collaborating with Polaris to undertake a neglected area in the pharmaceutical industry. As women CEOs, we've joined forces to tackle female diseases like endometriosis, polycystic ovary syndrome, triple negative breast cancer or ovarian cancer. Together, I believe that we will be able to combine our expertise in biology and chemistry to generate quality solutions for hard to tackle or neglected diseases affecting women's health," says Pek Lum, CEO of Auransa.
Neuroscience startup CorrActions raises $2.7M seed round
CorrActions, a noninvasive neuroscience startup based at OurCrowd's Labs/02 incubator that uses sensor data to evaluate a user's cognitive state due to drowsiness, alcohol, fatigue and other issues, raised a $2.7M seed round with backing from VentureIsrael, Operator Partners and the Israeli Innovation Authority, TechCrunch reports. The idea is to use touch sensors wherever humans may interact with machines – a fighter jet's cockpit, a car or wherever knowing a user's cognitive state could prevent potentially catastrophic errors. "Using sensors that already exist in nearly every electronic device like smartwatches, smartphones and even steering wheels and joysticks, CorrActions is the first in the world to be able to read a person's cognitive state at any given moment by analyzing micro changes in their muscular activity," says Eldad Hochman, the company's co-founder and CSO.
Where's the beef? BeeFree Agro gives real-time answer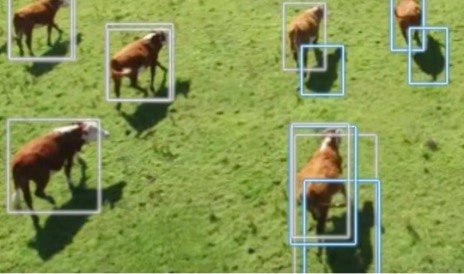 BeeFree Agro, born on a farm in Israel's Galilee and the newest recruit to our Labs/02 Incubator, introduces drone technology to herding cattle. Named Joe after the inventor's favorite dog, the drone moves up to 1,000 heads of cattle over vast expanses of land without human intervention. Joe displays all the characteristics of a good herding pal: intelligent, loyal, follows orders, autonomous, fast and easy to operate. The system significantly reduces operational costs and organizational and personal stress levels. We look forward to helping BeeFree develop faster, simpler and more cost-effective ranching.
mPrest: Iron Dome technology defends New York Power Authority
OurCrowd portfolio company mPrest, the software developers behind the Iron Dome missile defense system, have reformatted their technology to help the New York Power Authority prevent outages of transformers, Kurrant Insights reports. The solution, co-developed by mPrest and the NYPA, leverages the same anomaly-detection algorithms made famous by mPrest in the defense sector and was one of the first steps in NYPA's mission to become fully digital.
Intuition Robotics wows The New Yorker
"ElliQ is designed to get to know its owner: it assembles a personality profile through repeated interaction and machine learning, and uses it to connect more efficiently. The robot determines how "adventurous" a person is, then adjusts how often it suggests new activities. It learns whether its user is more inclined to exercise in the morning or the afternoon; whether she is more motivated by encouragement, or by a joke, or by a list of the benefits of vigorous movement," The New Yorker reports in a profile of the robotic assistant for the elderly developed by OurCrowd portfolio company Intuition Robotics. "With new developments the company is working on, ElliQ will one day be able to remind users about a broader array of health-care tasks: taking meds, reporting side effects, describing symptoms."
ALD raises $50M following Hub Security merger 
Advanced Logistics Development Ltd. (ALD), an Israeli company traded on the Tel Aviv stock exchange that merged in February with OurCrowd portfolio company Hub Security, has raised $50M from investors. The merged company was valued at $146M, CTech reports. On completion of the merger, Hub Security will hold 51% of the new company, which is expected to go forward under the Hub Security name, led by current Hub Security CEO Eyal Moshe.
Introductions
Your portfolio gets stronger when the OurCrowd network gets involved. Visit our Introductions page to see which of our companies are looking for connections that you may be able to help with.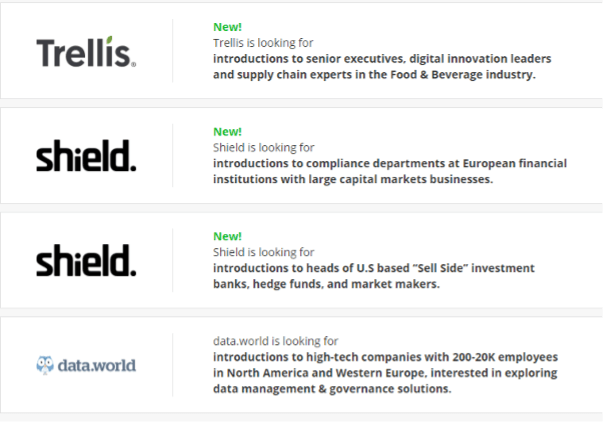 1,300 High-Tech Jobs
Read the OurCrowd High-Tech Jobs Index Q1 2021 here.
Despite the coronavirus pandemic, there are hundreds of open positions at our global portfolio companies. See some opportunities below:
Search and filter through Portfolio Jobs to find your next challenge.