Freightos adds Qatar Airways to WebCargo roster

BlueGreen: California joins Florida in battle against toxic lakes

Investing in a commercial break

Oncohost closes $8M round led by OurCrowd

Prince Khaled bin Alwaleed increases investment in BlueNalu

U.S. starts setting standards for Hyperloop

Renault taps Juganu lighting to disinfect cars – even from Covid

'Stellar 2020' for OurCrowd – Crowdfund Insider
Freightos adds Qatar Airways to WebCargo roster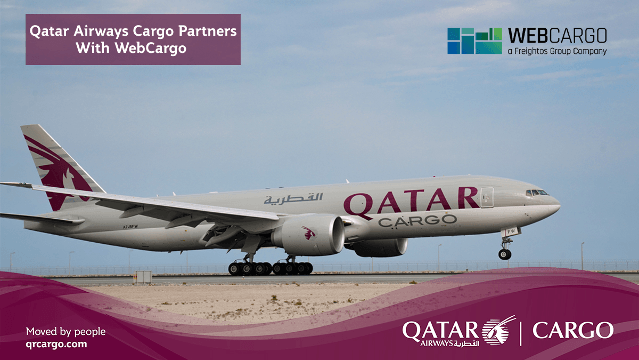 Qatar Airways, the world's second-largest cargo airline, has signed onto WebCargo's digital freight marketplace created by OurCrowd portfolio company Freightos, which gives freight forwarders the ability to quickly compare live rates and capacity, and electronically book shipments. Logistics companies will be able to access Qatar's real-time supply and instantly make cargo reservations, Freightwaves reports. "The future of air cargo is indeed digital and this change will definitely bring in efficiency across the supply chain," said Qatar Airways Chief Cargo Officer Guillaume Halleux. Since OurCrowd made the seed investment in Freightos, the company has raised $94.4 million from leading investors that include GE Ventures, Israel Cleantech Ventures, Aleph and the Singapore Exchange for its software-as-a-service cloud solution that automates pricing and sales in the trillion-dollar cargo industry. It was one of the first companies that OurCrowd invested in, and it remains one of our favorites.
BlueGreen: California joins Florida in battle against toxic lakes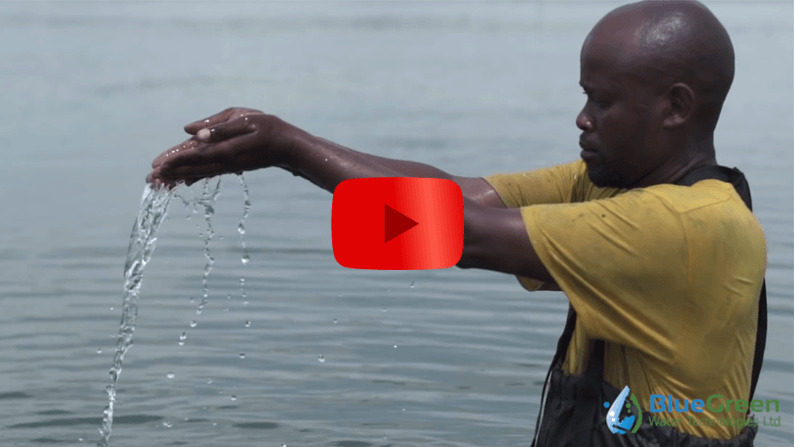 BlueGreen Water Technologies has secured approval from the California Department of Pesticide Regulation to use its Lake Guard Oxy treatment against toxic algal blooms threatening California's freshwater lakes. The approval follows the company's successful treatment of Chippewa Lake in Ohio, which is now clear after five years of high toxicity levels, Nanhu Lake in Yueyang, China and Roodeplaat Dam in South Africa. In Florida, BlueGreen is treating Lake Minneola and preventing the buildup of cyanobacteria and its proliferation from Lake Okeechobee into nearby waterways. BlueGreen's granules lock horns with toxic algae and then eliminates them selectively by triggering the cyanobacteria's natural 'suicide' response, allowing beneficial species to grow. "As global warming continues to threaten our waterways and aquatic ecosystems, it is more important than ever to restore our earth's most precious resource – water. The State of California's commercial application certification means that the treatment and even prevention of toxic algal blooms are now within reach," said CEO Eyal Harel.
Investing in a comercial break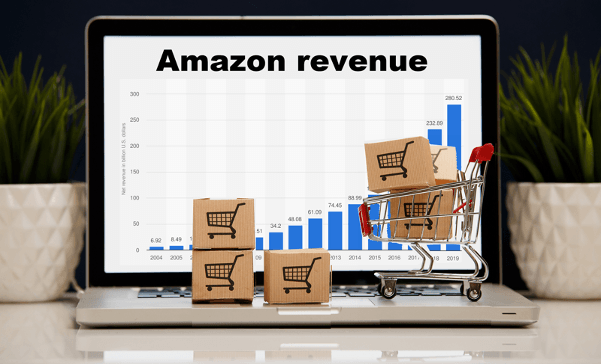 The ecommerce explosion during 2020 represents a seismic break with the past and a major investment opportunity. This is more than a retail relocation from shop to laptop, replacing bricks and mortar with clicks and metrics. The digital disruption is destined to go much deeper, with technology driving a fundamental change in the relationship between stores and their customers. OurCrowd portfolio companies like Ordergroove, Clinch and BeyondXR are in the vanguard of this transformation. Fintech is even helping to bring children into the world, with companies like Future Family cutting the cost of IVF from $50,000 to an affordable monthly payment of just $300 for the millions of millennials postponing parenthood. Read more in my latest Investors on the Frontlines on LinkedIn.

Top Tech News
Oncohost closes $8M round led by OurCrowd
With trials underway in Israel and the U.S., and more planned for the UK, cancer therapy disruptor OncoHost has raised $8M in a round led by OurCrowd. "OncoHost uniquely analyzes changes in blood to monitor the dynamics of biological processes in response to a given cancer therapy, and to identify potential drug targets," VentureBeat reported. OncoHost seeks to revolutionize immunotherapy treatment with a simple blood test for specific protein types. It then uses machine learning to comb through the data of thousands of patient blood profiles, identifying how different patterns of proteins were associated with success in various immunotherapy treatments. "They can really profile the patients into groups of patients that will respond to the treatment and those that will not respond. It looks rather promising," said Nobel Prize winner Prof. Aaron Ciechanover, who recently joined the company's scientific advisory board.
Prince Khaled bin Alwaleed increases investment in BlueNalu
Prince Khaled bin Alwaleed bin Talal Al Saud's KBW Ventures has made a further investment in California-based OurCrowd portfolio company BlueNalu, which produces laboratory-grown seafood, The National reported. the San Diego-based company is pioneering cellular aquaculture in which living cells are isolated from fish tissue, placed into culture media for proliferation, grown and cultured into muscle tissues using bioreactors, and then assembled into great-tasting fresh and frozen seafood products.Prince Khaled participated as BlueNalu raised $60 million in debt through the issue of new convertible notes to both new and existing investors. This is its largest funding round to date, the company said. "Our commitment to inject further capital is based on the company's impressive forward roadmap, detailing a clear path to ramping up production and bringing its first product to market," Prince Khaled, founder and chief executive of KBW Ventures, said. "KBW Ventures is pleased to play a role in the largest financing ever for a cell-based seafood company, aligning ourselves with mission-driven businesses that seek to solve the world's food security issues sustainably," he told Arab News.
U.S. starts setting standards for Hyperloop
The U.S. Department of Transportation began the process of setting development standards for hyperloop systems, a key step in moving the emerging technology forward, the Pittsburgh Post-Gazette reports. Hyperloop technology can move passengers or freight at speeds of more than 700 miles an hour through low-pressure tubes. Pittsburgh is at the eastern end of two proposed hyperloop systems that link to Chicago. OurCrowd portfolio company Virgin Hyperloop One is working with the Mid-Ohio Regional Planning Commission in Columbus on its proposed system to Chicago. The technology aims to cut the journey time from from Chicago to Pittsburgh to less than an hour.
Renault taps Juganu lighting to disinfect cars – even from Covid
When Groupe Renault hosted a global hackathon to scout out disinfection solutions for automobiles, the Israel regional winner was lighting company Juganu, part of the OurCrowd portfolio. Juganu (Hindi for "firefly") is in discussions with Groupe Renault about how its J.Protect LED lighting fixtures could inactivate pathogens, including SARS-CoV-2, in car cabins. Ultraviolet rays – UVA, UVB and UVC — neutralize bacteria and viruses including SARS-CoV-2. Tests showed 90-99.9 percent pathogen-neutralizing effectiveness of UV rays in Juganu fixtures, Israel21c reported.
'Stellar 2020' for OurCrowd – Crowdfund Insider
"We are moving into a new era, a new decade. No surprise that digital investment platforms are booming. Like Robinhood. Like OurCrowd," I told Crowdfund Insider as they reviewed OurCrowd's record and prospects at the dawn of 2021. "We have to work really hard. We are very bullish about the upcoming year," I said. Read the full interview.
Introductions
Your portfolio gets stronger when the OurCrowd network gets involved. Visit our Introductions page to see which of our companies are looking for connections that you may be able to help with.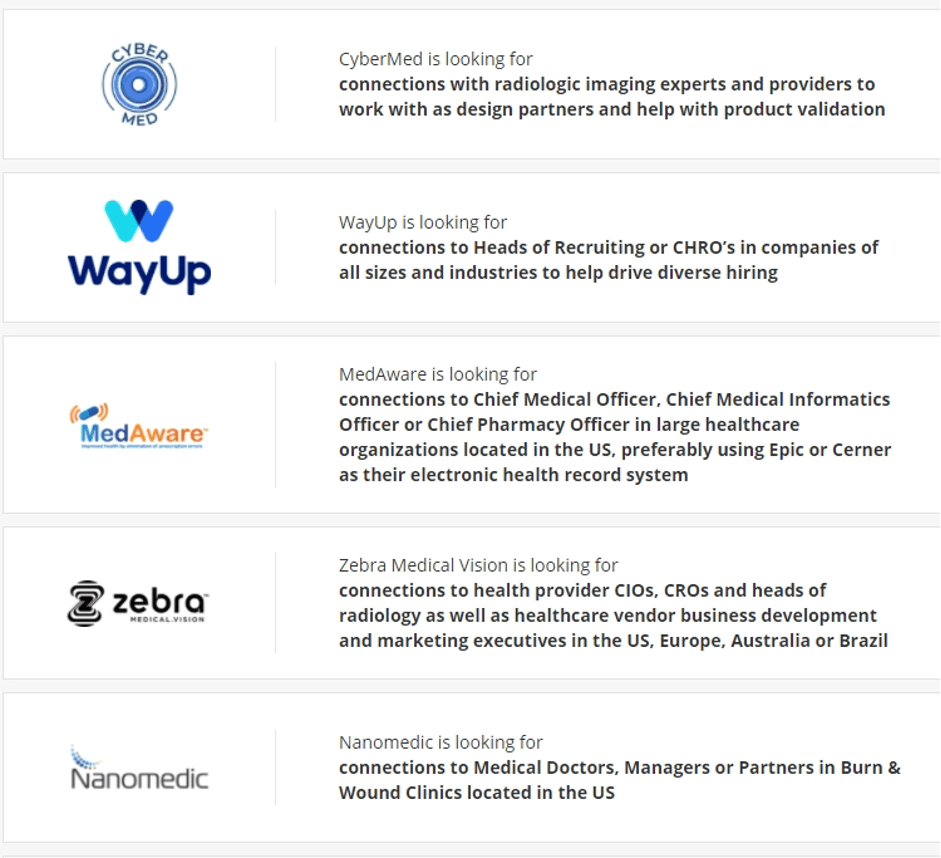 Job Vacancies
Despite the coronavirus pandemic, there are hundreds of open positions at our global portfolio companies. See some opportunities below:
Search and filter through OurTalent to find your next challenge.