Find out which Israeli startup was acquired by Facebook; learn about the new life-changing GPS device for autistic kids; hear from investing expert about Israel, the land of milk, honey, and — mythical creatures; and more this week from Startup Nation…
Start getting this weekly newsletter via email: Subscribe now
Facebook-owned Oculus acquires Israel's Pebbles Interfaces for reported $60M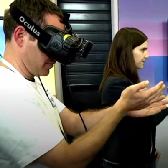 Facebook's Oculus Rift will acquire virtual reality startup Pebbles Interfaces for a reported $60 million to expand the social network's reach into VR — to keep the cutting-edge technology from their competitors. When you put on the goggles, Pebbles allows you to see your hands, feet, face, even your fingers with the curvatures and skin wrinkles so it actually feels like you're in a virtual world and can interact with the objects. Learn more.
OurCrowd & Portfolio Companies in the News
AngelSense gives autistic kids — and their parents — a little more freedom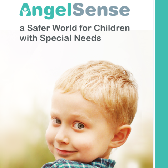 One of the biggest challenges in raising autistic kids is keeping them safe physically. Naturally curious, like all children, autistic kids want to get out and see the world, but many end up getting lost wandering. Doron Somer and Nery Ben-Azar, both of whom have had personal experience with autism in their families, decided to focus on keeping autistic kids safe, even when they are grown. This was the main motivation for the development of their AngelSense device, a small tracker that can be attached anywhere on a child's clothing, which is specifically made to keep track of autistic children. Learn more.
The Land of Milk, Honey, and Mythical Creatures: Jim Scheinman talks Israeli unicorns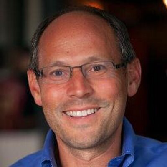 Jim Scheinman, CEO of Maven Ventures, has successfully achieved three 'unicorn' exits in 20 years. The term "unicorn" refers to tech companies that are valued at $1 billion by private or public markets. Israel has produced ten billion-dollar unicorn exits over the last two years, a pace that is predicted to accelerate within the next few years. In a recent webinar, Jim discussed how to build a unicorn consumer company – from Israel. Hear more from Jim.
Interview with CEO of Israeli 'Sci-Fi As Reality' company, ReWalk

Larry Jasinski, CEO of ReWalk Robotics, takes us through the journey that led him to the company. ReWalk is the developer of the FDA approved ReWalk exoskeleton device, providing paraplegics with an independent, natural walking experience. Larry shares inspiring real-life stories of how the company transforms lives, and his vision for the future. Get to know Larry.
Meet Tomer Hen, Israel's 21-year-old marketing phenom from MobCo

Whoever said talk is cheap probably never met Tomer Hen. Short and spunky with a wide grin that stretches across his face, the 21-year-old Israeli mobile marketing entrepreneur has already had a lengthy business career, from his start selling lemonade in the first grade to his current venture as head of MobCo Media, a mobile advertising firm in the heart of Tel Aviv. Meet Tomer.
OurCrowd's News Nuggets


Subscribe for weekly updates about the Startup Nation to your inbox.
See this week's original newsletter here.
[xyz-ihs snippet="HowToInvestInIsraelCTA"]