Join the OurCrowd team and fellow investors at three events in New York and Washington, DC from March 3rd through 6th. 
Want private time with the OurCrowd partners (Jon, Audrey, Elan, Gadi) in New York or DC? Please fill out this form here and we will get back to you about scheduling.

Washington DC: OurCrowd supports the AIPAC National Technology Reception
Featured speaker: OurCrowd CEO Jon Medved
Come learn about the AIPAC Technology Division and hear featured speaker OurCrowd CEO Jon Medved
Note: we rolled our prior "late night with OurCrowd" event in with AIPAC's technology division
Sunday, March 2nd:
8 pm – 11 pm
The Passenger
1021 7th St. NW
Washington DC: Investor breakfast featuring OurCrowd portfolio companies
Join OurCrowd and portfolio companies for an exclusive investor breakfast
Monday, March 3rd 7:30AM – 9:00 AM
Renaissance Hotel – Room Penn Quarter (same room name, different hotel!)
999 9th Street NW

New York: 92nd Street Y Genius Week: The Genius of the Entrepreneur
Catch Jon Medved and Barbara Corcoran speaking for the 92nd Street Y's "Genius Week" series of events.
Monday, March 3rd at 8:15PM
1395 Lexington at 92nd St.
This event is SOLD OUT. Sign up for the live feed here.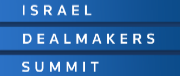 New York: Israel Dealmakers Summit: The Crowdfunding Revolution: Changing the Way Tech Startups are Funded
Jon Medved will be addressing the Dealmakers Summit on day one.
Tuesday, March 4th
Credit Suisse
One Madison Ave, between 23rd and 24th St.
New York: Israel Dealmakers Summit: Investing in the Future: How to Pick Winners in the New Market
Jon Medved will be moderating a panel on tech investment in today's economy. The panel features Sue Siegel (CEO, GE Ventures) and Matt Turck (Managing Director, FirstMark Capital).
Wednesday, March 5th
Marriott Marquis Times Square
1535 Broadway
Register for the Israel Dealmakers Summit here, and use the discount code "OurCrowd30".

New York: OurCrowd Investor Lunch featuring our newest portfolio companies 
Come hear an update on OurCrowd's first year from CEO Jon Medved, CTO Gadi Mazor, General Partner Elan Zivotofsky, and VP Business Development Audrey Jacobs, and meet the CEOs of our newest portfolio companies.
Thursday, March 6th from 12pm-2pm
Greenberg Traurig (MetLife Building at Grand Central Station)
200 Park Avenue, 15th Floor
New York, NY
New York: The Torah Roots of Israeli Innovation at Congregation Edmond J. Safra
Thursday, March 6th at 7pm
11 E. 63rd St. (between 5th and Madison)
No RSVPs are required for this event
Questions? Email Audrey Jacobs for more information.