Startup of the Week: ByondXR enlivens online shopping

DouxMatok's top team to make America thin again

You know it makes scents: The Bouqs on Valentine's Day

Kryon speeds Israel's world-beating vaccine rollout

Israel-Dubai trade soars to $272M in five months

InSightec's surgery without scalpels now available in Japan

Tevel Aerobotics harvests investors from Japan and China

CyberMDX appoints new CEO as revenues soar 300%

Signals Analytics: Military tech helps predict consumer trends – Forbes

Arcadia CEO: President Biden should extend community solar

Rambam Hospital adopts Nanomedic's wound-healing Spincare System

Introductions

900 job vacancies at OurCrowd companies
Startup of the Week
ByondXR brings online retail shopping to life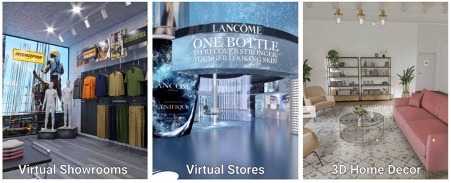 ByondXR "set out to make the ecommerce experience more natural, less digital, more human," says Forbes. With physical stores shuttered, retailers have accelerated their shift to online shopping. Global online retail topped $4 Trillion in 2020 and is expected to grow from 14% of retail sales to about 22% in 2023. ByondXR gives brands an online edge by enabling them to create engaging, interactive stores and showrooms via its immersive virtual commerce platform. Using state-of-the-art, cloud-based 3D rendering and a real-time visualization engine to create a customizable virtual showroom, virtual store, and home decor using 3D, VR and AR technology, the platform is already being used by brands including Target, Coca-Cola, Lancôme, P&G, and others. Co-Founder and CEO Noam Levavi previously co-founded and led YCD Multimedia, a digital media provider helping some of the world's biggest brands deliver personalized content to their customers. Click here to see the technology in action.
DouxMatok's top team to make America thin again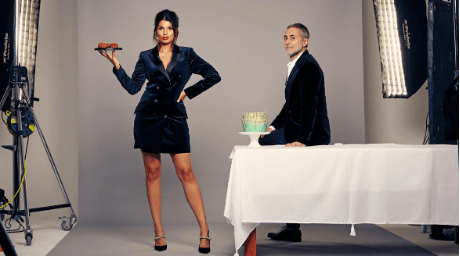 Chef Michel Roux and British Bake Off star Ruby Bhogal taste test DouxMatok for The Times of London 

DouxMatok, the OurCrowd portfolio company making waves in The New Yorker and The Times of London with its fat-busting sugar, has appointed two top executives with vast experience to lead its U.S. launch. Lorraine Niba, the new VP Sales, was in charge of business strategy and product portfolio for the global nutrition platform at multinational sweetener giants Ingredion. Jim Schulok, who becomes VP Applications, has nearly 25 years of experience in product development and R&D with Mondelez and Kraft Foods, FoodDive reports. DouxMatok's Incredo Sugar has 99.75% the makeup of regular sugar, but requires 40% less of it for the same sweetness. The company has a manufacturing partnership with Lantic, owned by Rogers Sugar, Canada's largest refiner. DouxMatok expects Incredo Sugar to be available in the U.S. this year.
You know it makes scents: Let the Bouqs brighten your Valentine's Day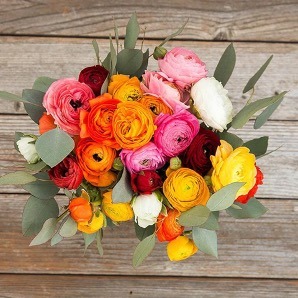 What's the best way to celebrate a lockdown Valentine? "You can score twice the flowers for the price of one classic bouquet," with OurCrowd portfolio company The Bouqs, the New York Post reports. The Bouqs Co. is selling its deluxe bouquets for the price of its original options. Just use the code 2XBLOOMS to get the deal. First-time buyers can also get an extra 30% off their order with the code BOUQTHEREITIS. Forbes says The Bouqs' "standout" rainbow offering is The Best Ranunculus Arrangement to deliver this Feb. 14. The company uses technology to streamline the flower supply chain, cutting costs and waste. Who gets your special petal?
Kryon speeds Israel's world-beating vaccine rollout
With Israel's rapid Covid-19 vaccination rollout capturing worldwide attention with more jabs per capita than any other country, OurCrowd portfolio company Kryon Systems has revealed that its V-Bot's ability to automate large-scale appointment scheduling is one of the factors behind the speed of the inoculation drive – and says it is making the system available worldwide, Globes reports. The software bot accelerates and streamlines the scheduling of hundreds of thousands of patient appointments to receive the two-shot vaccine for Covid-19. Clalit Health Services, the largest healthcare maintenance organization in Israel, has already used the Kryon V-Bot to schedule more than 100,000 vaccine appointments per day.

Israel-Dubai trade soars to $272M in five months
We are less than half a year into the Abraham Accords normalization between Israel and the UAE and business is already booming. Trade between Dubai (not the UAE as a whole) and Israel in the last five months to January touched $272.2 million, according to statistics released by the Dubai Media Office. Exports to Israel were almost double imports. Dubai's main imports from Israel include vegetables, fruits, diamonds, flat screens, hi-tech devices as well as medical and mechanical devices. Exports include diamonds, smartphones, engine spare parts, perfumes and lubricants. "The expansion of trade and investment between the two sides will benefit not only the business communities in the UAE and Israel, but also other stakeholders and business communities in the Middle East," said Sultan bin Sulayem, DP World group chairman and chief executive and the chairman of Dubai's Ports, Customs and Free Zone Corporation.
Top Tech News
InSightec's surgery without scalpels now available in Japan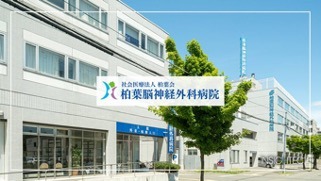 Kashiwaba Neurosurgical Hospital in Sapporo, Japan has joined the Incisionless Neurosurgery Program of InSightec, an OurCrowd portfolio company which uses sound waves to perform surgery instead of a scalpel. The hospital, one of Japan's leading neurosurgical medical centers, will treat essential tremor and tremor-dominant Parkinson's Disease patients using the company's Focused Ultrasound Exablate® Neuro platform that delivers sound waves precisely targeted to treat deep in the brain with no incisions.
Tevel Aerobotics harvests investors from Japan and China
China's Forbon joined a $20M investment round in Tevel Aerobotics, the OurCrowd portfolio company whose flying robots pick fruit from trees, cutting costs and waste. Forbon joins Kubota Corp., Japan's leading robotics company. The market opportunity for Tevel in China "is enormous," Forbon's chairman and CEO Renzong Wang told AgFunder News. "China is the largest fruit producer in the whole world [but the] agriculture labor shortage already puts China in a very difficult situation, and it will become even more severe over time," he said. "The industry desperately needs a feasible solution like Tevel's."
CyberMDX appoints new CEO as revenues soar 300%
CyberMDX announced the appointment of industry veteran Azi Cohen as CEO of the company to build on record 300% YoY growth in revenue, HelpNetSecurity reports. A veteran of the IT and cybersecurity industries for more than 25 years, Azi Cohen joins CyberMDX from WhiteSource Software, a global leader in open source security software, where he was the Co-founder & SVP Global Sales and successfully built the customer base to over 1,000 clients worldwide. CyberMDX protects networked medical devices in the fast-expanding internet of things. "Following a year of tremendous growth for us in 2020, we are now ready for the next phase of our global go-to-market strategy," said Amir Magner, the company's President and Co-founder.
Signals Analytics: Military tech helps predict consumer trends – Forbes
Signals Analytics "is employing military technology to help companies like P&G, J&J, MARS, Kraft Heinz and others identify emerging trends to predict what will be popular next," Kimberly A. Whitler writes in Forbes. "There is more overlap than many may understand," between the military and marketing, she suggests in an interview with Signals Analytics' CMO Frances Zelazny. The company was recently acquired by Kenshoo. 
Arcadia CEO: President Biden should extend community solar
Almost two-third of Americans, or 85 million households, cannot install solar panels on their roofs. "The solution is community solar, which allows anyone to directly support a new solar project in their community and get cheaper, cleaner energy at home," Kiran Bhatraju, CEO and Founder of Arcadia writes in FastCompany, but "only 19 states and the District of Columbia have passed some statewide policies to support community solar." Arcadia is the largest manager of such projects in the U.S. "I'm calling for President Joe Biden and the new Democratic majority in the U.S. Congress to pass legislation to expand third-party community solar to all 50 states," she writes. 
Rambam Hospital adopts Nanomedic's wound-healing Spincare System
Rambam Hospital in Haifa, Israel, has become the first global center to use the Spincare System from Nanomedic as routine protocol for treating burns and chronic wounds in both adults and children, Nanomedic's Gary J. Sagiv writes in Health Europa. The technology creates an artificial skin layer using a customized matrix of nano polymers that adheres precisely to a wound or burn. The artificial layer is both waterproof and transparent, so patients can shower after 24 hours while healthcare professionals can monitor the healing process. "Nanomedic's Spincare System has many advantages, including protection against infection from contaminating bacteria and properties that allow it to optimally adhere to the injury in a way that regular dressings cannot," said Prof. Yehuda Ullmann, Chair of the Surgical Department and Director of the Plastic Surgery department at the Rambam Health Care Campus. "Because the device is portable and easy to operate, burns that do not require hospitalization can be treated immediately in the emergency room, where the doctor can spray the substance on the patient's burn," said Danny Kruchevsky, MD at Rambam's Department of Plastic Surgery.
Introductions
Your portfolio gets stronger when the OurCrowd network gets involved. Visit our Introductions page to see which of our companies are looking for connections that you may be able to help with.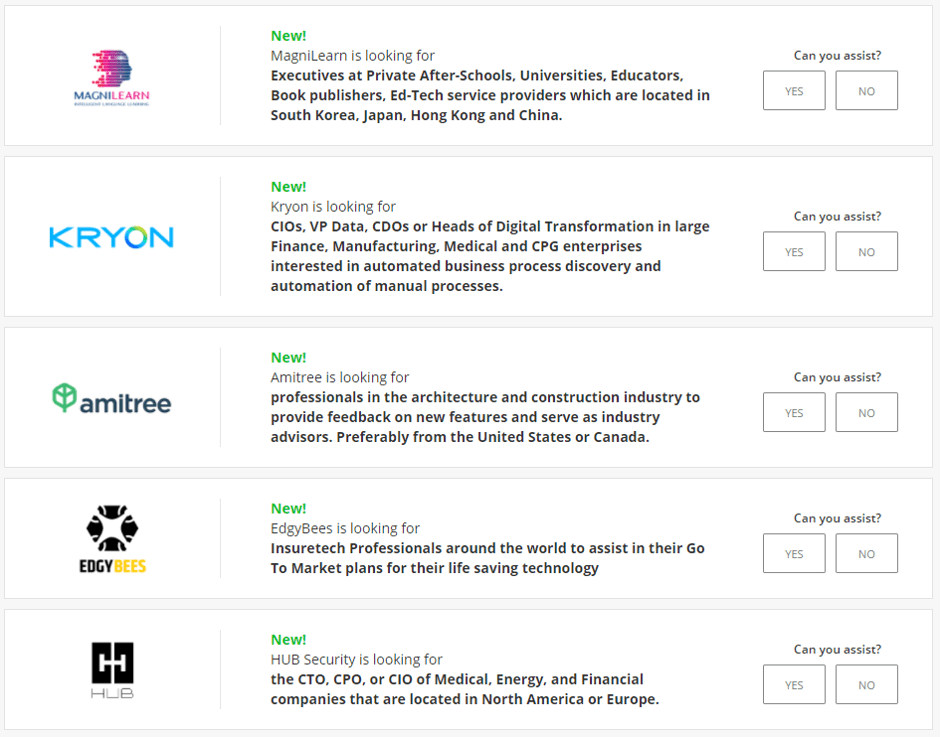 Job Vacancies
Despite the coronavirus pandemic, there are hundreds of open positions at our global portfolio companies. See some opportunities below:
Search and filter through OurTalent to find your next challenge.