E-commerce has become a market segment with a number of multi-billion dollar companies in just a few short years. With holiday season retail sales reports coming in and largely showing pure play e-commerce sites accounting for billions in sales, it's easy to forget how young e-commerce is.
Here are four things about the state and future of retail – pertaining to e-commerce's rapid growth – as considered by our Investment Team over recent months:
1. We're only through the first part of retail's online shift
It would surprise many to hear that substantially less than 10% of all retail happens through online channels. So, in spite of headlines like these, the vast majority of consumer purchases still happen through traditional channels.
Additionally, this "first leg" of e-commerce's growth is best described as a shift of retail expenditure to online channels. Overall retail spending has grown in the past 15 years, but e-commerce has not been a primary driver for the pie increasing in size. In spite of the ease e-commerce has brought selling and buying, the ability to transact digitally isn't inspiring us to fundamentally shift our spending to savings ratios.
2. So far, there are clear winners and losers from this shift
The majority of this early leg in the shift to online was captured by pure play (online-first) companies, such as Amazon and Zappos.
Consider that since 1999, Walmart nearly quadrupled its revenues from $140B to nearly $500B. In that period, e-commerce went from basically naught to about $13B – not bad. However, Amazon took those years to grow its $1.6B e-commerce business into a ~$90B online retail behemoth. It's difficult to estimate how much of that ~$90B could have been captured by Walmart (and at what cost to its brick & mortar operations) if the world's largest retailer had reshuffled priorities earlier on.
Walmart is not standing idly by, though. Investors are concerned, and the giant is expanding already large initiatives including order for pickup locations and tighter online-offline experience integration.
3. Where is retail's "steady state"?
Will the physical store become relief of a bygone era? Increasingly, it looks like an offline/online blend wins out, flavors of which will arise in response to the unique aspects of each retail category.
It is already difficult to distinguish e-commerce sales from "pure" offline sales. Macy's is ranked as a top-10 online retailer in the US – but consider what portion of those online sales were substantially facilitated by offline touch points. Getting consumers to part ways with their cash takes rich, engaging experiences for many types of purchases, frequently requiring face-to-face interaction. Amazon made waves recently by opening brick & mortar locations, and is not the first pure play e-tailer to do so.
4. Where are the "frontiers" in this shift to online?
The grocery industry is particularly interesting – it is among the least touched by e-commerce in the US and is worth upwards of $600B annually. Omni-channel makes a lot of sense in this industry. Consumers need to invest many shopping trips to develop a sense for the quality of produce or meat they can expect from a particular brand, and spend critical time qualifying a potential purchase while handling the items in-store. Meanwhile, much of grocery shopping entails hauling of bulk items that could easily be 'automated' for semi-weekly deliveries.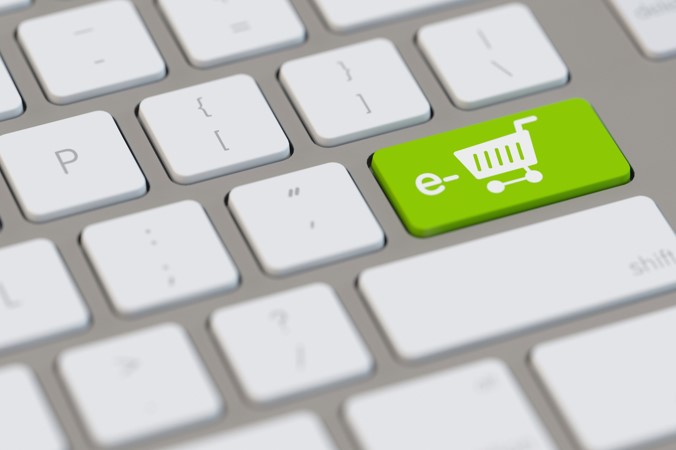 Grocers are rapidly starting to channel customers to rich in-store experiences that encompass what can't be achieved online. Kroger, a massive US chain that has been defying industry-wide gloom, sees 8% of its revenues from health clinics and in-store pharmacies, two retail categories that benefit from extensive, highly specific consumer face-to- face interaction. Given that the millennial generation is the first to spend more on eating out than on groceries, chains are experimenting with in-store restaurants, upscale deli counters, and wine cellars that feature tastings and food pairing classes. A shopper likes that wine, cheese, and chocolate? Great, it'll be bundled into their monthly grocery delivery from that chain, bought online.
All of this is intended to leverage the prime real estate and consumer relationships grocers have built over the years to lock in consumers towards fulfilling their day-to-day grocery shopping and not turning towards a competitor like Amazon Fresh. Considering the importance of the in-store experience, perhaps there will be Amazon Fresh grocery showcases rolling out in cities sooner than we think.
To find out more about innovations in e-commerce and investment opportunities on our platform, contact our Investor Relations team or visit our website.