If you're talking U.S. real estate, you are talking about a huge market. Real estate is the largest asset class in the U.S. – worth about $40 trillion, which breaks down into two parts: $23 trillion for residential housing, and $15 trillion for commercial real estate (CRE) accounts.
And it's a market that is still running, largely, on broker calls and site visits.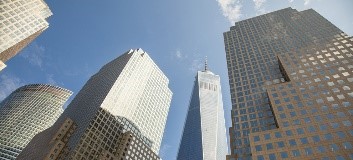 Bottom line: While most people may not instinctively see any relationship between real estate and startups, the connection is there. The real estate market is a dinosaur, and it is more than ripe for technological transformation.
Enter a growing number of cutting-edge startups that are transforming how business is done in the real estate industry. These companies are developing cutting-edge solutions that are increasing transparency, creating more equal opportunities, leveraging Big Data and complex algorithms that accurately determine risk, and automating manual tasks – potentially making an incredibly profitable market even more profitable.
Because Size Counts
The most noteworthy characteristic of the real estate sector is its magnitude. Don't forget that a market with these proportions also involves a huge number of stakeholders – and perhaps it goes without saying that there is a lot of money changing hands.
Just to illustrate the dimensions of the real estate world, here are a few additional stats: In the U.S., there are approximately 3 million active real estate agents, about 500,000 construction professionals, and over 120 million actively managed commercial properties. The National Association of Realtors has 1.25 million members.
In terms of lending categories, real estate lending is, by far, the largest. $1.6 trillion in new real estate debt is issued each year, with $1.1 trillion of that amount in the residential sector and $500 billion of it coming from commercial markets. And that number is growing, with annual commercial real estate lending projected to reach $1 trillion by 2030.
Commercial. Not Residential.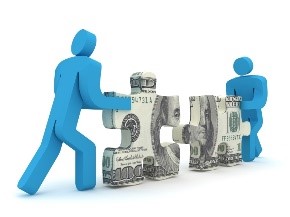 The commercial side of the real estate market offers a massive opportunity, and here's the reason why: The higher transaction values and stronger competition mean there is more at stake, and therefore, there's a greater incentive to obtain a competitive advantage.
Furthermore, each transaction is complex and involves the many individuals who are all part of the CRE ecosystem, including property brokers, mortgage brokers, lenders, developers, appraisers, and builders – and each and every one of these individuals is interested in finding new ways of increasing profits.
Thinking Out of the Box – Real Estate Tech
With over 85 billion square feet of commercial space in the U.S. CRE market alone, new technology solutions are a natural fit for this sector. This is partly because the market is underdeveloped and inefficient, and partly because there is commercial data publicly available to parse – and this can be leveraged fairly easily by developers and entrepreneurs.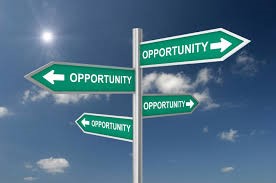 The areas of opportunity in the commercial sector are many and varied, and include the development of tools for property management, research and analytics, tech-enabled brokerages, mobile apps, and commercial lending.
Startups such as CrediFi, ClickNotices, and Matterport have developed innovative, scalable technologies – each in a completely different direction – that have the potential to disrupt the CRE market and change the future of the industry.
Data Valuation and Analytics: CrediFi

The CRE debt and equity markets have long been characterized as opaque, with data controlled by brokers and gathered using outdated methods. As a result, investors and property owners are limited in their abilities to assess and monitor risk in order to make informed investment decisions.
That's where CrediFi comes in. CrediFi is designed to bring greater transparency and reliable data to the market, providing a better understanding of property values and tenants – and allowing lenders to gain a better understanding of their loan portfolios.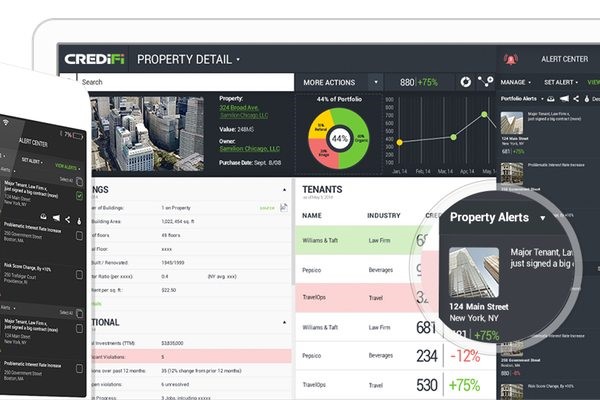 CrediFi applies scalable Big Data and data mining techniques, creating a real-time credit quality and risk monitoring tool by using a range of sources such as information available online, public records, and institutional reports, as well as data contributed by its user base.
By applying its own, proprietary algorithms, CrediFi monitors owner-level credit worthiness and risk factors such as capital expenditure requirements and tenant composition, to assign assets a unique CrediFi credit score. With its scalable solution, CrediFi is designed to help de-risk, grow, and change the real estate financing market.
Property and Building Management: ClickNotices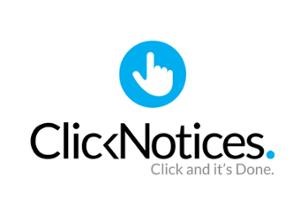 A striking example of how technology is revolutionizing the property management industry is ClickNotices, a secure, cloud-hosted court administrative platform that simplifies and offloads the entire process of managing late rent.
ClickNotices handles a wide variety of tasks including preparing late rent notices or demand letters, ensuring property tenant services for a jurisdiction, completing and filing cases with the court (including payment of all fees), attending court hearings on behalf of clients, managing sheriff department logistics and payments, and providing online and email case status updates.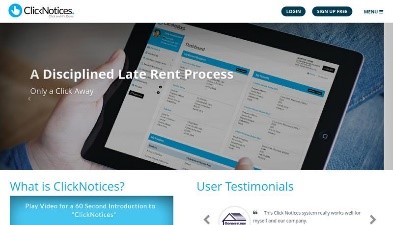 The offering is a comprehensive SaaS (Software-as-a-Service) solution for the multifamily industry. In fact, the company likes to refer to itself as, "property managers' secret weapon in minimizing delinquencies."
ClickNotices currently has over a thousand users, including many of the largest multifamily property management companies in the U.S., in addition to working with small property management companies and individual property owners.
Immersive Virtual Spaces: Matterport

A natural hit in the real estate market is an ingenious solution by Matterport, a startup that developed a $4,500 camera that turns the real world into the virtual one by creating an immersive, 350-degree "window" of what it's like to be any space or environment. The technology allows a new, inside view of how it feels to be inside a commercial or residential property.
Thus far, the company has sold thousands of cameras that generated tens of thousands of virtual scenes, explored by over 1.2 million unique viewers per month.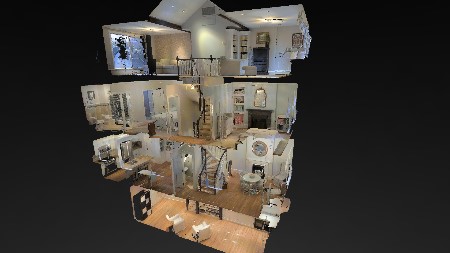 Matterport raised $16 million in its Series B round in 2014 and raised another $30 million in its Series C round in 2015. With these funds, it is now focusing on turning real 3D spaces into the next great method of communication – allowing consumers to experience any part of the world, and sharing everything from news stories, to searching for an office space or a place to live.
And that's just the beginning. The company is currently working in partnership with Google's Project Tango, an indoor VR mapping project that uses a smartphone camera as the scanner. According to co-founder Matt Bell, as mobile devices in the future start to have 3D sensors built into them, the company intends to make it easy for consumers to capture this type of immersive media themselves and build their own digital representations of real places.
The Democratization of CRE
Today, the CRE financial market is surprisingly opaque – despite its substantial size. One reason for this is the role of the brokerage community, which controls the information flow and profits from market opacity.
Within this community, market influence is highly concentrated among the top five brokerage firms – who control 65% of the market. This demonstrates the highly relationship-driven nature of the real estate industry and underscores its lack of transparency. Brokers often show opportunities only to their "preferred" buyers or lenders, failing to yield certain stakeholders the optimal outcome that would be achieved with a more competitive bidding process.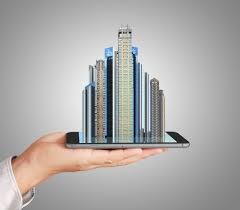 The innovative, scalable solutions now being developed and marketed by a growing number of technology startups for the CRE market are contributing to greater democratization and a transparent access to information, leading to the insight-driven investment decisions that will allow stakeholders to optimize their profits.
And it's only relatively recently that investors and venture capitalists have started to take advantage of the significant opportunities that lie within the real estate startup industry. In 2014, venture capital funds invested $605 million in real estate technology firms, an increase of over 25 percent from 2013.
In the first half of 2016, real estate tech startups raised more than $1.8 billion across more than 100 deals, which represents an 85% increase compared to the same period in 2015.
Real estate tech has now established itself as a formidable category, potentially disrupting this centuries-old industry and injecting it with new excitement and significant opportunities for growth.
To find out more about CrediFi and other investment opportunities on our platform, contact our Investor Relations team or visit our website.