As OurCrowd's investments continuously grow both in size and quantity, our existing portfolio companies are rapidly expanding too. To date, OurCrowd has invested $120M in 68 portfolio companies, many of which won international awards and are widely acclaimed for their innovative products and amazing all-star teams.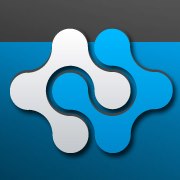 Just in 2014, over 260 jobs were created within OurCrowd's portfolio companies, post-investment.
So, if you're hoping to get your foot in the high-tech industry door, dreaming about being part of the exciting startup ecosystem, or know someone looking for a job in the hottest markets, you've come to the right place!
HIL Applied Medical

HIL Applied Medical is looking for an experienced, hands-on, multidisciplinary technology leader, responsible for all of the company's Research and Development activities. He/she will work closely with the CEO and the CTO to develop and implement R&D programs and budgets. S/he will work with a high level of autonomy, developing and managing all internal and external R&D resources, projects, and personnel.
For more information and to apply, contact info@hilappliedmedical.com.
Director of R&D; Jerusalem, Israel.
Social Bicycles

If you are talented, want to improve transportation, and have an entrepreneurial mindset – SoBi wants to hear from you!
Financial Controller; New York City, NY, USA.
XspresSpa

XspresSpa is looking for energetic and enthusiastic candidates to help bring wellness to the airport! The company has several career opportunities available in various airports and locations around the USA.
Director of Information Technology; New York, USA.
Cosmetologists with Salon Manager License
Licensed Spa Manager
Massage Therapist
Cosmetologists
Nail Technician
Spa Concierge
Spa Manager
Assistant Spa Manager
PulmOne

PulmOne is looking for key talents to join a bonded professional energized team.
Product Manager; Israel.
Manufacturing Engineer & Design Transfer Lead; Israel.
Director of Sales & Marketing; Israel/Asia Pacific.
Bat Blue

Bat Blue is looking for energetic, goal oriented, creative, and resourceful individuals to join its team.
Cloud Security Pre-Sales Engineer; New York, USA.
Start-up Demand Generation Professional; New York, USA.
Cloud Security and Network Principal Engineer; New York, USA.
Crosswise

Crosswise are looking for talented programmers and scientists to join their team. If you enjoy solving huge problems, join the Crosswise team.
For more information, please send Crosswise your CV to careers@crosswise.com.
Data Scientist; Tel Aviv, Israel.
Big Data Engineer; Tel Aviv, Israel.
DevOps Engineer; Tel Aviv, Israel.
Nativeflow

Join the Nativeflow team to take a pivotal role in protecting the dynamic smartphone/tablet industry.
Senior Security Researcher
Mobile Application Developer
Server Side Software Developer
Device Side Developer
Corephotonics

If you are talented, innovative, and want to improve camera phone photography — Corephotonics wants to hear from you!
Algorithms Engineer; Tel Aviv, Israel.
Field Application Engineer (FAE); San Francisco Bay Area or San Diego Area, CA, USA.
Software Engineer; Tel Aviv, Israel.
Embedded Software Developer; Tel Aviv, Israel.
Senior GPU Developer; Tel Aviv, Israel.
Highcon

Want to work at a dynamic fast growing company with a strong supportive culture? Check out the currently open positions at Highcon.
Sales Executive – DACH region; Germany.
North America Sales Representative; based in Chicago/Midwest, USA.
Even if there is not a current position but you have the relevant experience in the above disciplines then Highcon would like to hear from you here.
Pixie

Revolutionizing the Location of Things (LoT) — Pixie is a passionate team of entrepreneurial developers, designers, marketers, and business builders, and thrive in a dynamic and fast-paced, high-energy environment.
For open positions contact us at careers@getpixie.com.
BriefCam

BriefCam, developer and provider of award-winning Video Synopsis solutions for rapid video review, is expanding and seeking the best and brightest to join their team.
Territory Manager; Midwest, USA.
Algorithm Developer; Modi'in, Israel.
PowWow

Based in Silicon Valley, PowWow Mobile is building a team of collaborative individuals with a broad range of talents and is always looking for smart people. If you're interested in joining our team, send your resume and what you're interested in to careers@powwowmobile.com.
Consumer Physics

If you're interested in working at a dynamic young company with a multi-disciplinary team, Consumer Physics is the place for you!
QA Automation Engineer\DevOps; Israel.
Lab Technician; Israel.
Senior Front End Developer; Israel.
Android Developer; Israel.
iOS Developer; Israel.
Back-end Developer; Israel.
Customer Support Agent; Israel.
BT9

Collaborate with BT9 in building powerful technologies that help solve the world's most challenging food wastage and food safety problems. Join the team!
Independent Sales Agents and/or Sales and Tech Support Distributors; UK, France, Central Europe, South Africa, Australia, and Thailand.
Sales Director; Israel.
BillGuard

BillGuard is disrupting the banking industry with its people-powered antivirus for bills. Check out their open positions!
Part-time Support Representative; Tel Aviv, Israel.
Product Marketer / Community Manager; Tel Aviv, Israel.
Data Scientist; Tel Aviv, Israel.
Mentad

If you are passionate about big data and changing the future of marketing, chances are you belong with Mentad.
Senior Sales Director; New York, USA.
Head of Marketing; New York, USA.
Demand Generation; New York, USA.
Account Manager; Tel Aviv, Israel or New York/Palo Alto, USA.
Full Stack Developer; Palo Alto, USA or Tel Aviv, Israel (relocation options available).
DevOps/System Architect; Palo Alto, USA.
Product Manager; Palo Alto, USA.
Bizzabo

Bizzabo is looking to hire superheros — check out their open positions!
Automation Leader; Tel Aviv, Israel.
Technical Support; Tel Aviv, Israel.
Sales Account Executive; New York City, NY, USA.
Sales & Marketing Intern; New York City, NY, USA.
Head of Sales; New York City, NY, USA.
Zula

Zula is always looking for rockstars, so if there are no job openings listed but you would love to work with them, send your CV to: jobs@zulaapp.com.
Top-Notch Android Developer; Phoenix, AZ, USA.
Talented Web Application Developer; Phoenix, AZ, USA.
Experienced Server Developer; Phoenix, AZ, USA.
StackIQ

StackIQ is currently looking for qualified candidates in almost every area of their company, so if you don't see a position that fits your background here, feel free to inquire about other openings by sending a resume to jobs@StackIQ.com.
Director of Product Marketing
Field Application Engineer
Senior Web Application Engineer
BioCatch

Game-changing solution for advanced cyber threats – check out these career opportunities at BioCatch!
Algorithms Research
Data Analyst
Neverware

Neverware is looking for enthusiastic, dedicated people who share our passion for bringing the best technology to the people who need it most – school children. Join their team!
Chromium OS Engineer; New York, NY, USA.
Education Support Specialist; New York, NY, USA.
Project Manager in Software Development; New York, NY, USA.
QA Engineer; New York, NY, USA.
Senior Software Engineer; New York, NY, USA.
Surgical Theater
Surgical Theater has several career opportunities available — To apply, submit resume to information@surgicaltheater.net.
Regional Sales Directors Hiring for New York, NY and Los Angeles, CA.
Real Time Programmer/Software Engineer for an immediate hiring
Capital Medical Device Sales Reps and Sales Managers for an immediate hiring
Sales Manager
Clinical Technician
Applango

Applango is looking for talented and highly motivated individuals to join its team. Apply now!
Junior Back-End Developer
Developer
FreightOS
Want to join the freight revolution? Check out the available positions at FreightOS below.
Entry Level Product Manager
HR Manager
Senior Developer
Software Manager
GUI Designer
Shopial (formerly Easy Social Shop)

Shopial is passionate about increasing sales for online merchants around the globe. If you want to be a part of a strong team acting in the rapidly growing e-commerce market, then take a look at Shopial.
Product guru
Senior PHP Web developer
Marketing Ninja
Viewbix

Viewbix is looking for a passionate professional who's excited about joining a fast growing startup and will thrive in a startup culture.
——————————-
The growing crowd 
What truly sets OurCrowd apart from other platforms is that we are focused not just on 'crowdfunding' but on 'crowdbuilding' our portfolio companies. Funding is just the first level of engagement with the crowd. OurCrowd assigns experienced mentors to work with each of our companies, often taking board seats, and we play an active role in helping our companies grow.
The crowd is getting bigger and bigger – and backing more startups than ever. We're so proud of what the OurCrowd community has accomplished so far and are looking forward to continuing on this journey together in the years to come.
To join the OurCrowd community and stay up to date with all of our current activities, sign up at www.ourcrowd.com.
Subscribe for weekly updates about the Startup Nation to your inbox.