Israel kicked off Space Week, all while raising another $75M for three native startups. Israeli VCs landed in China, and we spotlight two Israeli entrepreneurs.
Start getting this weekly newsletter via email: Subscribe now
Israeli tech fundraising wave continues: three startups raise $75M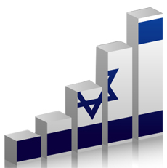 The wave of double-digit tech fundraising showed no signs of letting up this past week. Three Israeli startups announced that they had raised or were about to raise a total amount of $75 million from investors. At the top of the list was ClickTale, whose software enables website owners to see how users behave on their sites, which raised $35M. Addallom, a U.S.-Israeli cyber-security startup, is close to raising at least $25M. A third company, the U.S.-Israeli startup Kaminario, said that it has raised $15M. Learn more
OurCrowd & Portfolio Companies in the News
Out of this world innovation: Annual Israel Space Week gets underway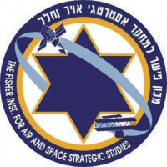 Last week Space Week in Israel was kicked off with educational activities, lectures, contests, demonstrations, and museum exhibits flaunting Israel's expertise in space technology. The event was held in memory of the late Israeli astronaut, Ilan Ramon. Topics at the conference focused on space and science, on the upper atmosphere, space navigation systems, satellite navigation systems, and security aspects in the space industry, among others. Learn more
Faces of the Startup Nation: Q&A with hotshot entrepreneur Ron Gura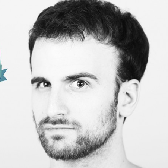 Ron Gura is a young Israeli entrepreneur and investor, focusing on e-commerce, the consumer Internet, IoT, FinTech, and big data. Gura recently left his position at Israel's eBay Innovation Center to become an Entrepreneur-In-Residence at Eden Shochat and Michael Eisenberg's Aleph Ventures. Gura was also the CEO and co-founder of 'The Gifts Project,' a social group-gifting platform that allows friends to chip in for gifts purchased on ecommerce websites, which was acquired by eBay in 2011. Meet Ron
One-on-one with Webydo CEO and Co-Founder, Shmulik Grizim
Shmulik Grizim headed one of the biggest web agencies in Israel and felt enslaved to an old process that depended on developers to manually convert graphic design into handwritten code. He wanted to put designers in the driver's seat! With the help of his team, Shmulik developed Webydo, a professional web suite that enables graphic designers to create and manage exceptional HTML websites, without writing code. Get to know Shmulik
Israeli VCs rush to China seeking investments and exits

Last week, a group of 22 Israeli VC investors departed for China as part of a delegation organized by the Economy Ministry. The delegation met with hundreds of representatives of financial entities in Hong Kong, Shanghai and Beijing. The objective of the trip: to expose the Israeli tech ecosystem in general and the VCs startups in particular to Chinese investors and convince the latter to invest or to partner with their companies. Learn more
OurCrowd's News Nuggets


Subscribe for weekly updates about the Startup Nation to your inbox.
See this week's original newsletter here.