In a quickly-growing industry, investors are faced with multiple choices when deciding to try a startup investing platform. It can be exciting and daunting as the platforms themselves differ greatly in their business model, deal types, and possible outcomes.
Yesterday, Angel Capital Association hosted a 60-minute webinar exploring investor experiences on multiple online equity platforms, including voices from OurCrowd.
Over the course of the webinar, Rany Raviv, VP Business Development and M&A Iberdrola Renewables, and Sarit Rozycki, President at SLR Associates, both highly experienced angel investors who have invested through different platforms (including OurCrowd), discuss how they evaluate platforms, including differences in experience, term sheets and, of course, deal flow.
They are joined by Jonathan Medved, CEO of OurCrowd, and Shai Magzimof, CEO & Co-Founder of NextPeer, who received equity funding through the OurCrowd platform.
The webinar was moderated by Bill Carleton, Attorney with McNaul Ebel Nawrot & Helgren and a key member of the ACA public policy advisory committee.
Here are some of the webinar highlights:
How did you get involved in equity crowdfunding?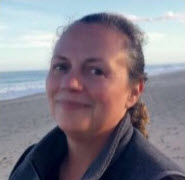 Sarit: "The reason I started going to equity crowdfunding is I [was seeing] years ago in the IPO craze [that] people who invest in IPO are always doing better than those people who [invest] in the stock market… maybe if you don't include Facebook, Google, or Apple. I was interested that you can invest small amounts of money and [getting in] at ground floor, it was really interesting meeting a lot of founders, really getting close to the company. I thought it was fascinating."
What is different about investing with an equity crowdfunding platform?
Sarit: "Most of the companies that I have invested in were early companies, seed/A round companies, very few were later than that, and the due diligence — I start with what is on the platform, most of them do their own, but then you have to do a lot of research. You google, you google the investors, it's really important that you have not just angels in the round, but you have a real venture capital firm in there, invested alongside.
I go on these sites really also for a certain amount of curation, things are curated for me so I don't have six thousand startups to look at, something like OurCrowd or FundersClub, they only have a few and they say that they had already filtered through thousands of them. The one that does no filtering is Angel List, but that usually goes with a syndicate that is run by a major venture capital firm as well, and they do diligence also."
Jon: "Our approach is: the real work starts the day we sign the check. The opportunity is huge. If you can actually leverage the collective knowledge, contacts, and energies of tens of thousands of people around the world you can be a really great investor for these companies."
Why invest across multiple platforms?
Rany: "If you want to make an impact, if you want to go beyond your backyard, and to go into a variety of products and solutions and markets too, you don't want to have all eggs in one basket, you don't want to have everything in consumer packaged goods, and you definitely don't want to have everything in mobile and apps, so a little bit here and there and the variety of the platforms, the variety of the products and entrepreneurs and the markets that they are in I think for me is key."
How is the deal flow different across platforms?
Rany: "Each [investment platform] is significantly different from the other. CircleUp is really a platform for packaged goods […], platforms like OurCrowd and AngelList are less prone to physical products and more to hardware and software high-tech solutions."
Why would an entrepreneur consider raising funds on a platform?
Shai: "When I was starting NextPeer, it relates to where we were at at this time… and why we went with OurCrowd, it was a connection [with] the people, so that one of the most important things as an entrepreneur, you need to have a good click with the partner or the firm that you're going to raise money from because it's a long term relationship and that's very important."
Jon:  "People ask us all the time, why would a company go to a crowdfunding platform to get money when they can get money from the best of breed ventures funds. The answer is my opinion is that we can give a lot of value that a lot of the venture guys can't because of the size of our network and how we deploy it."
Shai: "The location is important too, and it's also being fast, so that's the type of things that made me work with OurCrowd.
In terms of the experience over all, it was great because OurCrowd was very involved in the process of building the company post-[investment], they were helping with decisions over the years, coming to our office here and there for board meetings or general things, like even a few times coming just to take photos of us and help us with media coverage.
For me, also, when we raised from OurCrowd they were pretty new at the time, so that was a risk in some way but at the same time we had a few other investors, and for me the personal connection and a few other things that I realized over time with OurCrowd made me again by the way raise a follow-on and we did a few rounds with OurCrowd and not just once."
—————–
View the entire webinar recording online here. For a listing of upcoming ACA webinars, click here.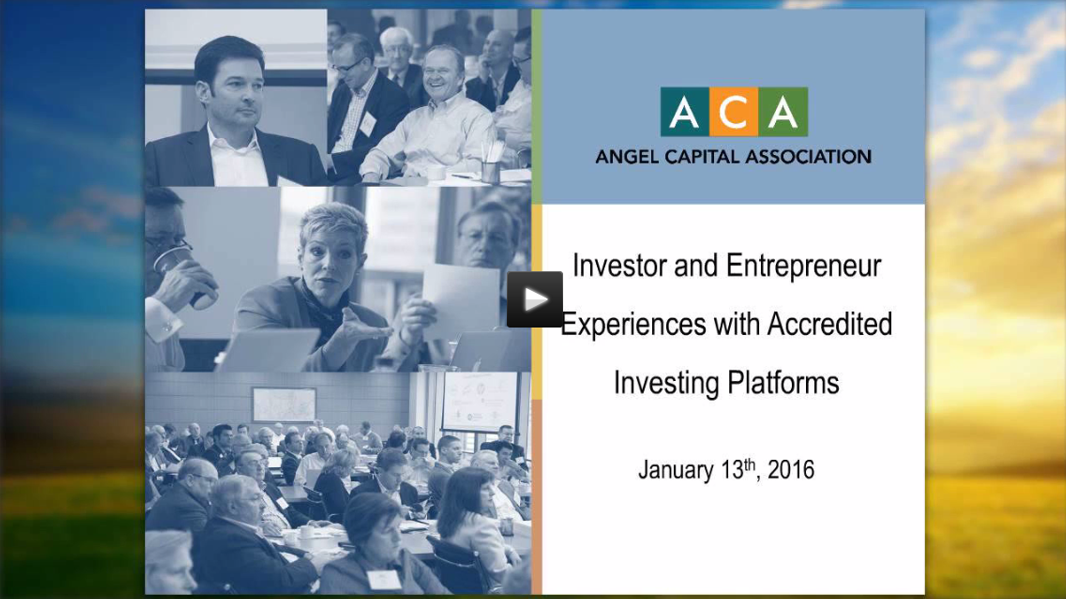 Download the slide deck here:
To find out more about our platform and latest investment opportunities, contact our Investor Relations team or visit our website.
Want to learn more about investing in startups?

Learn from seasoned investment professionals in this angel investing course, delivered over 8 days via email.
Comments
comments