Israeli investors' first look at the UAE tech economy

UAE Tech Investment Landscape: Introduction for the Israeli Ecosystem, broadcast from Abu Dhabi, will be held on Oct. 13, hosted by OurCrowd with Emirates Angels Investors Association. It's the follow-up to our historic joint event on Sep. 22, introducing Gulf viewers to Israel's tech ecosystem. More than 1,000 investors and entrepreneurs from the UAE, Gulf states and the rest of the world registered. You can watch the replay here. "We're excited about this historic moment for the region, and to expand a community of peaceful coexistence and, most importantly, build a powerful engine of economic and cultural exchange," Masaood Al Masaood, Chairman of Emirates Angels, told the audience. Read coverage of our work in the UAE in The National (UAE), the Wall Street Journal and the Jerusalem Post. Register for the next event here.
Masaood al Masaood, Chairman of Emirates Angels, explains the flying start to tech investment ties with Israel and OurCrowd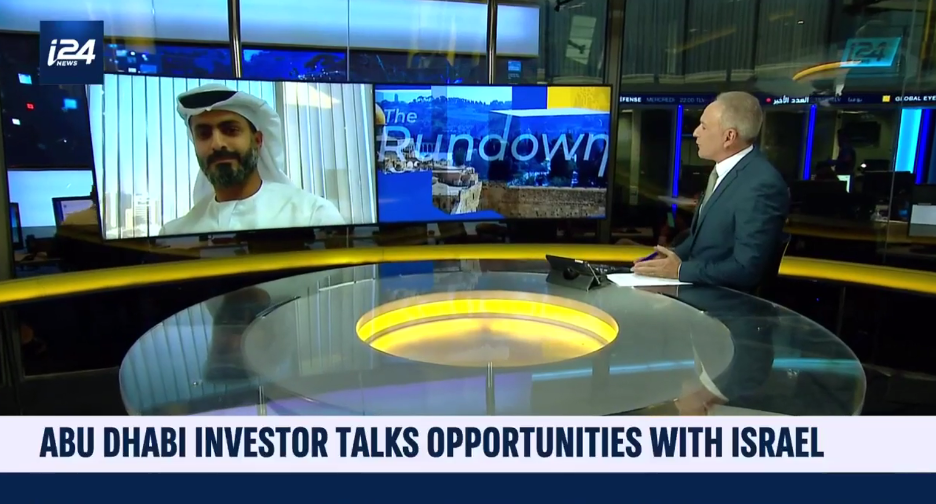 Watch the interview with Calev Ben-David on i24 News here.
New Yorker: DouxMatok leads the race to redesign sugar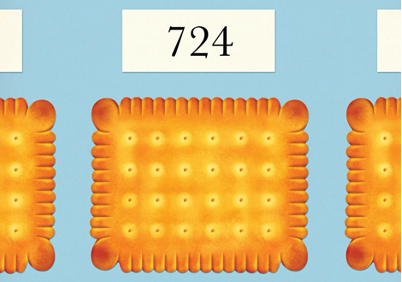 This New Yorker profile of DouxMatok CEO Eran Baniel and his father, co-founder and chief scientist Avraham Baniel (age 101) is a rare, sweet treat. DouxMatok is not developing a sugar substitute but designing better sugar altogether. The company's sugar crystals, branded as Incredo and soon to be available in the U.S. and Europe, are designed to taste sweeter, so that you can use 40 percent less and your food or drink will still taste as sweet as the original. In blind tastings, more than two-thirds of consumers preferred Incredo Petit Beurres to full-sugar ones, and 74% indicated they'd rather buy the Incredo version of Nutella than the real thing. Why Incredo? It "gestures toward the disbelief that greets any suggestion that we might be able to have our cake while eating only half the sugar, too," The New Yorker reports.
Forbes: Tala's fintech designed for a volatile world
Read what happened when Forbes magazine met Shivani Siroya, visionary CEO of Tala, a company that's upending the world of digital credit. "Over the past 9 years since the company was founded, it has served 4 million customers and raised $200 million in external capital," reports Meghan McCormick.
Top Tech News
Data.world secures $26M for Cloud Data Catalog
OurCrowd portfolio company data.world closed a $26M funding round led by Tech Pioneers Fund and joined by Breyer Capital, headed by venture capital legend Jim Breyer, the lead investor at Facebook. Data.world is the modern catalog for data and analysis that makes it easy for everyone—not just the "data people"—to get clear, accurate, fast answers to any business question. The money raised in this round will support the company's efforts to accelerate its governance initiatives and scale to meet demand, says CEO Brett Hurt. "We are defining the rules of an entirely new category of software," Hurt says. Other investors in this round include Prologis Ventures and Alumni Ventures Group.
BioCatch partners with Experian to boost fraud detection by 73%
BioCatch, OurCrowd's behavioral biometrics firm, is partnering with Experian, a global consumer credit reporting company to advance fraud detection. "Layering BioCatch behavioral biometrics on top of Experian's own capabilities adds a powerful frictionless dimension of intelligence to Experian's digital identity offerings and further enables organizations to react quickly to changing usage patterns and emerging risk," said BioCatch Founder Avi Turgeman.
CyberMDX named as Frost & Sullivan 2020 Tech Innovation Leaders
CyberMDX, a cyber intelligence platform that protects connected medical devices from hacking and cyber attack, received Frost & Sullivan's 2020 Technology Innovation Leadership Award as the leader in medical devices and assets security technology innovation in North America. "CyberMDX demonstrates thought leadership, technical excellence, and a unique customization ability to strengthen healthcare security through its platform. It also empowers the continuous discovery of medical devices and intelligent micro-segmentation policies and responses during cyberattacks," said the citation.
NSLComm: Reaching for the stars from Denver, Co.
Our portfolio company NSLComm is revolutionizing satellite communications with a fabric-like, expandable antenna that unfolds once in space, reducing the cost of communications and enhancing link bandwidth. The company has selected York Space Systems in Denver, Co. to manufacture full satellite systems of nano- to mid-class ESPA-size satellites with advanced communication capabilities at high frequencies. NSLComm is poised to offer this unique platform to both commercial and government customers in the United States and globally.
Watch the Latest from OurCrowd
SaNOtize: Clinical trials for anti-Covid nasal spray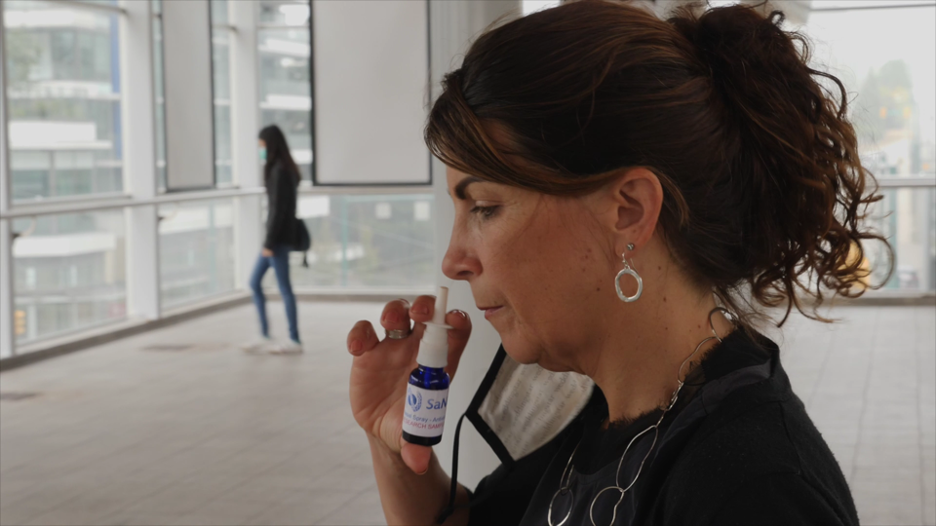 SaNOtize, our portfolio company now conducting Phase II clinical trials in Canada of its proven treatment – a nasal spray that kills the coronavirus as it enters the body – is planning more trials in the UK, U.S. and Singapore. OurCrowdTV caught up with CEO Dr. Gilly Regev and Chief Scientist Dr. Chris Miller at their lab in Vancouver. Watch here.
Beginning the Jewish New Year
As we celebrate the Jewish New Year and High Holidays in Israel, our thoughts are drawn to what the new year will bring. Read my predictions of what's in store for the year 5781 in the tech sector, alongside Michael Eisenberg of Aleph and the legendary Yossi Vardi.
Wishing you and your family a sweet, healthy and successful year.
Job Vacancies
Despite the coronavirus pandemic, there are open positions at our global portfolio companies. See some opportunities below:

Search and filter through OurTalent to find your next challenge.