The smartphone may be smart, but it's no longer simply a phone.
From consumer apps and hardware to enterprise software, mobile technologies and innovations are a leading focus area in startup investing! Which begs the question: What are the next-gen mobile technologies that will change our lives?
OurCrowd's MobileTech portfolio encompasses a variety of technologies, overlapping with various sub-sectors, such as MedTech, Enterprise, Consumer, and more. Two out of our four portfolio exits are mobile technologies: BillGuard, a personal finance app fighting credit card fraud that was acquired by Prosper in 2015, and Nextpeer, an industry leading mobile gamers network acquired by Viber in 2015.
As we continue to build, grow, and exit mobile technologies (among others), we're pleased to share the following infographic capturing the scope of some of the amazing MobileTech companies in OurCrowd's portfolio, proving themselves in this growing industry.
Does this infographic call out to you? Share if you find it helpful!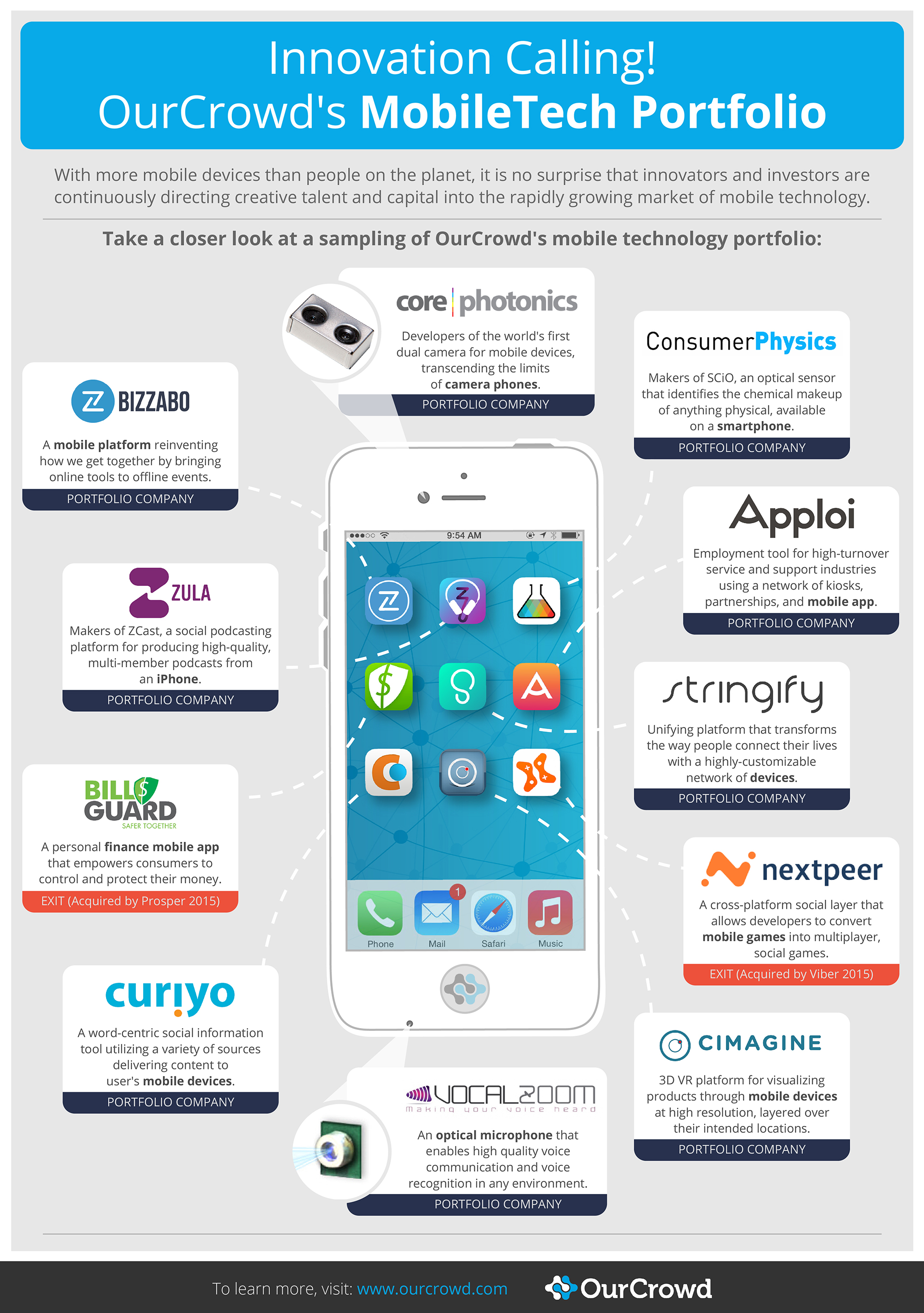 To find out more about mobile technology and other investment opportunities on our platform, contact our Investor Relations team or visit our website.