Venture capital activity dropped in the first quarter of 2015. For the first time since 2011, under 900 deals received funding from venture capital firms.
Equity crowdfunding, on the other hand, continues to see a steady, impressive rise in dollars invested. According to Crowdnetic's Eric Smith, the young equity crowdfundung market is poised to double every year, as more and more individual investors learn about the opportunity.
This June at OurCrowd, in addition to launching three new investment opportunities, we also launched our first early-stage fund. Check out highlights of all the currently funding OurCrowd companies in this month's edition of "What We're Investing In."
OurCrowd First

Finding promising early stage investment opportunities is an art. To find the right companies, the OurCrowd investment team sifts through upwards of 150 startups per month. Often, due to the size of the round or the maturity of the company, they are forced to pass on great, early stage opportunities.
To address this, for the first time on the OurCrowd platform, we are offering an opportunity to invest in a fund composed of early stage startup companies. The fund will make 20+ investments, ranging between $300K and $500K.
The fund model has numerous benefits over investment in individual companies. Investing in a fund allows investors to build a robust, diverse portfolio with one single commitment. Returns are also based on the performance of the entire fund, which greatly increases your chances of profitability.
OurCrowd First is being managed by serial entrepreneurs Eduardo Shoval and Yori Nelken. Both Eduardo and Yori have exited numerous companies and have served as mentors, coaches, and board members of startup companies.
Click here to learn more about OurCrowd First
Influitive

Influitive is the leading B2B advocate marketing software that enables companies to mobilize their advocates into brand ambassadors. Customer advocacy is by no means a new phenomenon. Satisfied customers are usually happy to share your product or service with a friend, with no real incentive. The Influitive solution allows companies to both encourage advocacy, and reward individuals for their efforts. The platform is gamified and points accrued can be used for rewards and preferential treatment with the company running the advocate hub.
Influitive is a company we know well. We're not just investors, we're also paying customers. OurCrowd has been using Influitive internally for the past few months to power employee advocacy and we are in the process of sending out our first batch of invites to members of our investor community. We were so impressed with the product and the overall opportunity that we aggressively pursued an investment in this round.
This is CEO and founder Mark Organ's second venture in the marketing software space. Eloqua, his previous company was sold to Oracle for $871M.
Click here to learn more about Influitive.
Stringify

The Internet of Things (IoT) is one of the hottest startup segments in the tech world today. There are currently an estimated 14 billion connected devices globally, translating into billions of dollars of revenue for IoT companies. Stringify, formerly known as Milla, is quickly becoming the marketplace for developers and consumers to connect internet enabled devices on any operating system.
The Stringify design studio allows individuals with no technical background to customize how their smart devices interact with each other. An example flow using Stringify would be, "At 8PM when I close the door to my bedroom, dim the lights, lower the temperature by 5%, and play calming music." These flows are saved in Stringify's marketplace and can be purchased by other smart device enthusiasts.
Stringify's impressive management team brings years of experience from companies such as Cisco, JPMorgan Chase, and SanDisk. OurCrowd first invested in Stringify  in October 2014.
Click here to learn more about Stringify.
HeroX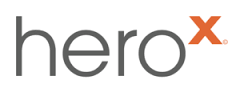 Today, anything from weddings, to charities, to life-changing technologies, any project can be crowdfunded. HeroX, an incentive-prize competition platform is doing the exact opposite of crowdfunding. Since the early 1900's, people have been hosting competitions to inspire innovation. In 1919, Raymond Orteig, a New York based hotel owner offered $25K to the first person who created an airplane that could fly from New York to Paris directly. 8 years later, Charles Lindbergh claimed the prize in his aircraft Spirit of St. Louis. Research shows that a well structured competition with the proper incentives can encourage teams to invest 10X the prize amount to declare victory over competing teams.
Peter Diamandis, co-founder and director of HeroX, is also the founder and chairman of the X Prize Foundation, one of the original incentive competition platforms. Peter and fellow HeroX co-founder Emily Fowler, who also worked at XPRIZE, realized that they were passing up on great organizations who were too small to host competitions with the XPRIZE. That realization gave birth to HeroX, an online platform capable of hosting smaller scale, yet equally as important prize based competitions.
HeroX's platform assists challenge hosts with challenge designs, project management, marketing, and recruiting trained judges to manage scoring and award winning.
Click here to learn more about HeroX.
Next Steps
OurCrowd is a better way to invest in Israeli and global startups.
To find out more about these investment opportunities and others on our investment platform, click here.
[xyz-ihs snippet="DaniForman"]
[xyz-ihs snippet="FinanceCTA"]