Startup of the Week: IXDen guarding Israel's water supply

SCiO grows in AgTech

The new car safety device: your nose

Israel's cyber investment footprint expands

MeMed t

est predicting Covid-19 severity receives CE mark

SaNOtize anti-viral nasal spray goes on sale in Israel

Life insurance encourages living better: YuLife

BioCatch protects 2 billion digital transactions every month

Introductions

More than 2,800 high-tech jobs
Startup of the Week:
IXDen: Guarding Israel's national water resources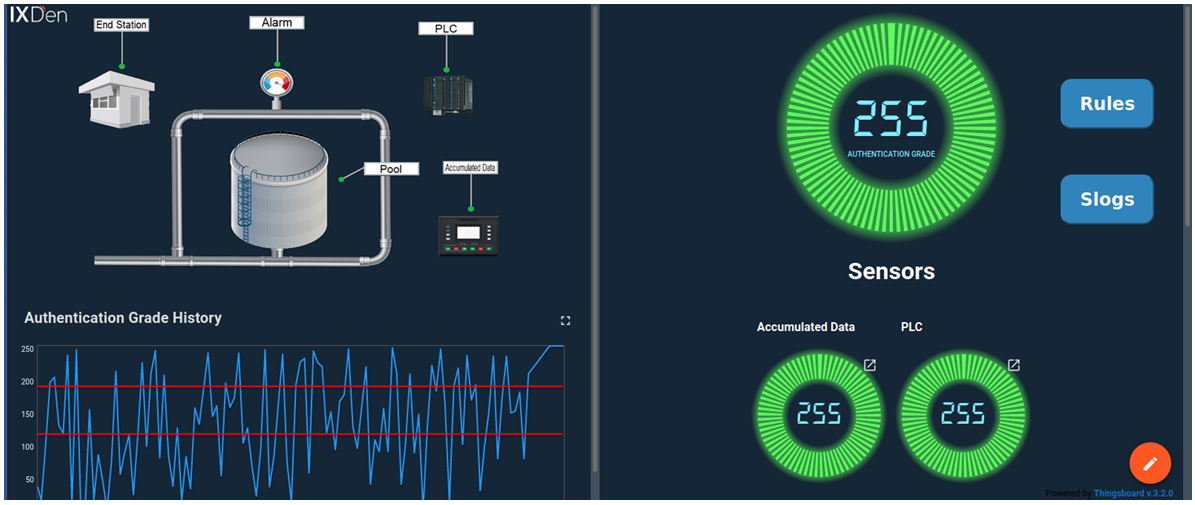 Network-connected sensors play an increasingly important role in the efficient operation of critical infrastructure including electricity, water, oil and gas as well as ensuring public safety. Yet these typically simple devices pose substantial security risks. They are difficult to protect from cyberattacks and failures in their sensors often go undetected. IXDen has developed a software-only AI-driven ability to predict and rapidly detect cyberattacks and sensor problems, allowing network operators to take timely corrective action. IXDen's platform uses a proprietary combination of behavioral and mathematical algorithms, AI, machine learning, and statistics to establish "normal" behavior for a group of sensors and actuators. IXDen was selected to protect Mekorot, Israel's national water infrastructure provider – probably the most targeted system in the world – following multiple attempted cyberattacks. It is compatible with Motorola (also an investor in the company), GE, Emerson, Schneider, Siemens, Rockwell Automation, CISCO and other vendors, which covers the vast majority of such systems used by critical infrastructure industries throughout the world. The company's technology can also be deployed to protect oil, gas and other critical supply lines.
SCiO grows in AgTech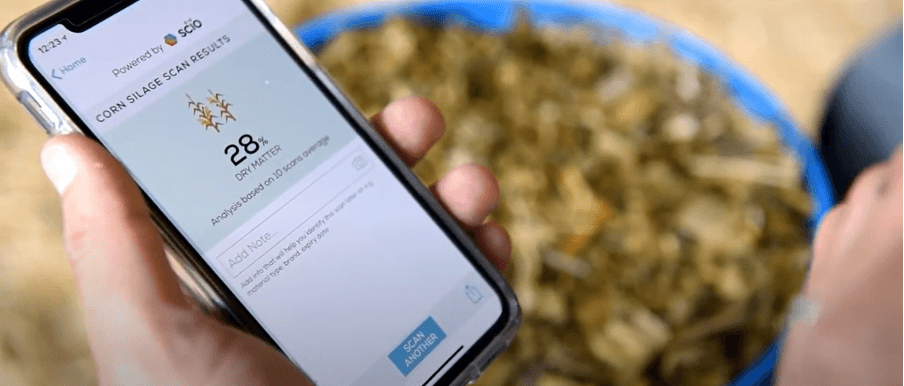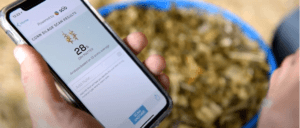 The innovators behind the advanced optical spectrometer 'SCiO' are disrupting AgTech yet again by introducing two new products that will further the company's mission to optimize farming methods and improve crop quality and yield. OurCrowd portfolio company Consumer Physics introduced the SCiO Cup, a smartphone-based, lab-grade, dry matter analyzer that lets custom harvesters, feed companies, nutritionists, and dairy and beef producers analyze dry matter within seconds. The SCiO Cup can also be used on-field for planning silage harvest timing at optimal moisture levels. Additionally, a new corn moisture analysis product that provides results in seconds, directly on the cob in the field, without shelling, will be a boon to corn farmers and corn seed producers. The National Corn Growers Association in the U.S. estimates that the value of corn grown in the U.S. alone amounted to $53B in 2019, planted on 90 million acres.
The new car safety device: your nose

Could your car potentially recognize fatigue and provoke alertness by emitting a certain smell? Moodify, an OurCrowd portfolio company, told NoCamels that it is currently working with a Tier-1 integrator to implement their active scents into existing car technologies. The company's product is a small "smart-device" that will emit odors to influence perception via smell to help drivers stay alert. Toyota's innovation arm, AI Ventures, is among Moodify's investors and is betting that its active scent technology can improve driver behavior and road safety. Moodify is also working with additional leaders in automotive-related verticals such as rental car agencies, service car businesses like Uber or Lyft, and used-car sellers.
Israel's cyber investment footprint expands
Israeli cybersecurity companies broke fundraising records in the first half of 2021, posting $3.4B in investments, outpacing the $2.9B in cyber investments in all of 2020. Israel's National Cyber Directorate told the Times of Israel that the $3.4B figure comprises 50 investments, of which seven of them have become unicorns. Additionally, there were 18 acquisitions of Israeli cybersecurity firms, for a total of $2.2B. "The massive investment numbers are an indication of Israel's continued leadership in the cybersecurity sector," says Roi Yarom, director of economy and growth at the directorate. "We are seeing a maturing of the local industry, which is taking an even larger share of the global cybersecurity market."
MeMed test predicting Covid-19 risk gets CE mark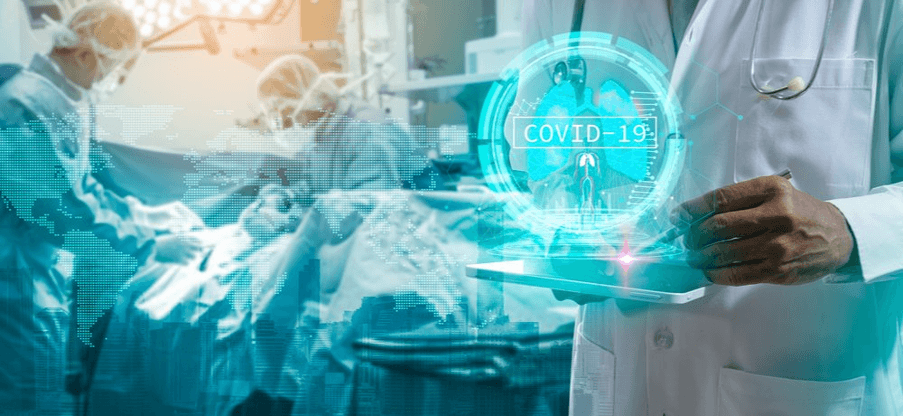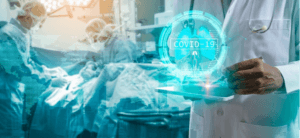 MeMed, which develops diagnostic solutions to monitor the body's immune state, received the CE mark in Europe for its new disease management product, MeMed Covid-19 Severity. This life-saving test can be run in 15 minutes and helps physicians identify the appropriate type of care required, be it escalated care or instructing patients to self-isolate at home. "Highly sensitive and accurate diagnostic and prognostic tests are key tools for clinicians. As an ER doctor myself, I am fascinated by the potential for host immune response technologies to help predict patient outcomes," says Sergey Motov, MD, professor of emergency medicine at Maimonides Medical Centre. "Tools like MeMed Covid-19 Severity are a win-win solution: doctors can assess the likelihood of patients suffering from severe complications, enabling tailored treatments or discharge if the risk of deteriorating is low," he added. MeMed has recently published the results from a multinational derivation study, demonstrating the signature ability to accurately predict severe Covid-19 respiratory failure, and has completed an additional independent multinational validation study; the results will be revealed in the coming months.
Top Tech News
Covid-busting 'hand sanitizer for the nose' goes on sale in Israel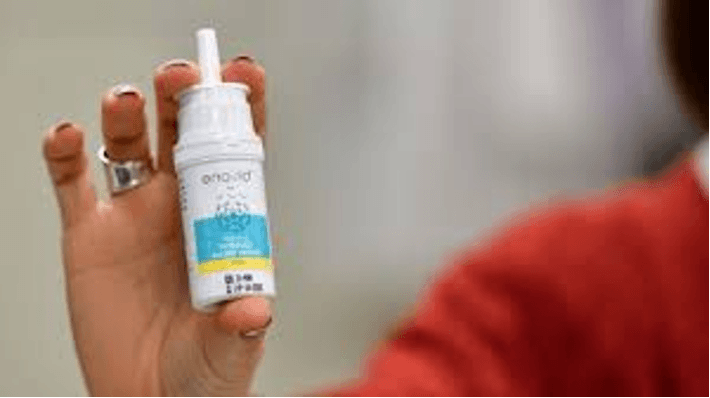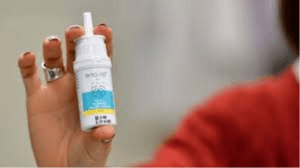 Enovid, the nitric oxide nasal spray that has been shown to reduce SARS-CoV-2 viral load in a Phase II trial by the NHS UK, went on sale at pharmacies in Israel. Developed by OurCrowd portfolio company SaNOtize, and granted emergency use authorization as a medical device by Israel's Ministry of Health, Enovid provides a physical and chemical barrier to protect from viruses. The nitric oxide (NO) nasal spray releases a small dose of a natural nanomolecule that has proven anti-microbial properties, including against SARS-CoV-2, the virus that causes Covid-19. "With the current increase in infections due to lower efficacy of the vaccine with the Delta variant, the combination of the nasal spray together with the vaccine will give people much stronger protection," says Dr. Gilly Regev, SaNOtize CEO and Co-founder.
Life insurance encourages better living: YuLife
OurCrowd portfolio company YuLife raised $70M in its quest to encourage better living, and disrupt the way people think about the insurance industry. The company promotes a model that supports members, insurers, and employers collectively by providing them with tools designed to improve their quality of life. For insurers, this provides actionable data that allows them to de-risk individuals, and employers gain a program that demonstrates a true commitment to employee wellbeing. YuLife deploys behavioral science, artificial intelligence and gaming techniques to give employers a way to reward healthy living. Ben Kaminski, Partner at Target Global, the round's lead investor, told TechEU that, "with health and wellbeing increasingly thrust into the limelight in the wake of Covid-19, YuLife is fundamentally changing insurance by incentivizing people to lead healthier lifestyles. YuLife is ideally positioned to build on its tenfold growth during the pandemic and lead the way in helping its clients respond to the challenges posed by an ever-changing working environment."
BioCatch protects 2 billion digital transactions every month
Financial cybercrime stopper BioCatch is helping banks and financial institutions protect themselves and their customers. BioCatch is now protecting more than two billion digital transactions every month, utilizing behavioral biometrics to proactively and continuously collect and analyze more than 500 cognitive parameters and generate a unique user profile. Banks and online merchants use BioCatch to significantly reduce friction associated with risky transactions and continuously protect users against cyberthreats. FindBiometrics reports that BioCatch not only delivers great functionality but also complies with new regulations such as the Strong Customer Authentication (SCA), a requirement of Europe's Payment Services Directive 2 (PSD2) going into effect in March 2022.
Introductions
Your portfolio gets stronger when the OurCrowd network gets involved. Visit our Introductions page to see which of our companies are looking for connections that you may be able to help with.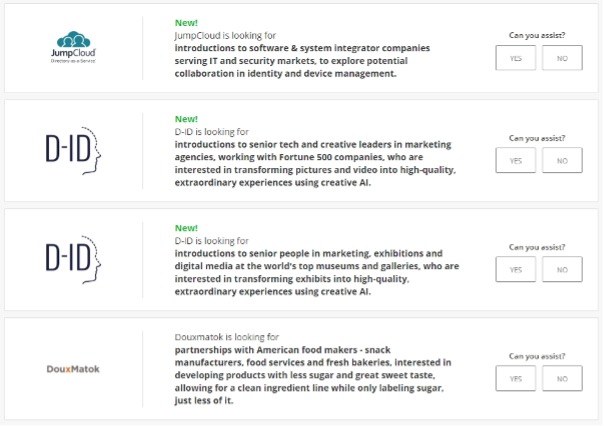 More than 1,200 High-Tech Jobs
Read the OurCrowd High-Tech Jobs Index Q1 2021 here.
Despite the coronavirus pandemic, there are hundreds of open positions at our global portfolio companies. See some opportunities below:
Search and filter through Portfolio Jobs to find your next challenge.