The heart of social entrepreneurship is developing ideas that can solve problems and turn a profit. The global impact ecosystem is starting to take shape.
Investments can be powerful. When successful, they can benefit both investors and the invested. Money poured into a business that takes off provides job opportunities and helps the economy grow while investors recoup their money and make a profit too. If that is the capital of investing, then why not use it to improve not only the lives of people involved in business, but everybody else as well? 
Investment can help solve problems facing communities, regions and the world. Impact investing is a way for investors to use their capital to bring about positive social and/or environmental change, coupled with a financial return – and it is a type of investment that OurCrowd embraces and promotes. With impact investing, we hope to use the power of investing to bring about positive change for many of the issues facing humanity. And given demographic trends, government cutbacks and a greater need than ever for solutions, we believe impact investing will have a major effect on the economy in the years to come.

Issues that impact investing will effect are manifold. Climate change, growing financial inequality, lack of access to education for billions and lack of food and water security are among the problems that plague society. Each of them has global implications; climate change caused by pollution in developed countries is linked to the melting of the polar ice caps; income inequality has the potential to disrupt society; food and water insecurity is responsible for death, war, disease and a slew of other woes; and lack of education holds back societies and countries, preventing them from fulfilling their potential.
Problems like these are supposed to be dealt with by governments and state institutions — but despite tons of money thrown at issues like poverty, education and health, the problems persist and even worsen. Between 2000 and 2015, for example, spending on education in the US grew 15%, but test scores have been stagnating. Spending on medical care reached an astounding $3.5 trillion in 2018 alone — with spending rising every year since 1970 — but obesity is worse than ever, and four million more people got cancer in 2018 than in 2012. 
The third way – leading the Impact Revolution
Where governments fall short, philanthropy is supposed to step in to fill the gaps, but that hasn't solved our problems either. In 2017, charitable giving in the US reached a record $410 billion, but even that has had a minimal impact on solving the problems we face.
There is a "third way". Problems can be solved beyond governments and charitable donations through social entrepreneurship, where people who run or work for companies consider making positive change at least as important as making money.
Watch impact investing pioneer Sir Ronald Cohen's 5-minute intro to the Impact Revolution
And as it turns out, the rising generation — millennials born roughly between 1980 and 1996 — are making their mark as perhaps the most socially conscious entrepreneurs ever. 
Millennials are all-in when it comes to trying to make the world a better place. A 2015 study shows that 91% of millennials would switch brands to one associated with a cause they supported; 62% are willing to take a pay cut if they could work for a company whose values they supported; another study shows that 81% of millennials "expect companies to make a public commitment" to good corporate citizenship; and 90% of MBAs from the cohort who studied in business schools in Europe and North America would, if they had a choice, work for a company that takes its responsibility to improving society seriously. 
Millennials are also very interested in entrepreneurship. A 2016 study showed that on average, entrepreneurs 35 and under had already started 7.7 companies, compared to 3.5 for over-50 baby boomers. And millennials who have set up businesses of their own have been successful, according to the study. Their annual turnover outperformed that of businesses started by boomers by 43%. Add to that social consciousness and entrepreneurial drive the fact that millennials will make up some 75% of the workforce by 2025, and it's clear that social entrepreneurship — funded by impact investing — is going to be a major force in the economy. 
Rise of the social entrepreneur
Based on their philanthropic history, millennials are likely to be the most generous generation in history, researchers believe. But it is important to differentiate between social entrepreneurship and charity — without profit, no business, as well-intentioned as it is, can survive. The heart of social entrepreneurship is developing ideas that can solve problems and turn a profit. That's what will attract impact investments thus leveraging the power of investing to change the world. 
As it turns out, this idea doesn't just sound good on paper. There are already examples of this system at work. Since its inception OurCrowd has invested in many impact-driven businesses, backing social entrepreneurs with bold visions. Entrepreneurs like Tomer Tzach (CropX), Dor Skuler (Intuition Robotics) and Yossi Pollak (Sight Diagnostics) embody what it means to make measurable positive change in the world. 
Each of these companies, and many more in OurCrowd's growing portfolio, epitomize the essence of impact investing. These companies have products and services that help people live measurably better lives, but are also strong financial businesses that earn money for their investors. 
As investors, we have a social and environmental responsibility as well. We live in a world where we have a "carbon footprint," after all. We utilize resources that need to be renewed/replaced. Furthermore, the disruptions the world faces, whether social, economic, health or education- related, affect us all. Walling ourselves off from these challenges is not, and has never been, the answer. By supporting social entrepreneurship with impact investing, we're not only doing the "right thing," we are doing the smart thing by leveraging our capital to ensure that the world we leave to our children — and the one we ourselves hope to inhabit for a long time to come — is a place that survives and thrives. 
Going all in
Thus, OurCrowd's sharpened focused on Impact. We are putting the word out: social entrepreneurs have great ideas and can bring about positive change, and we want our network to support them. This support, we are realizing, is so crucial to unlocking the impact potential latent in the Israeli innovation ecosystem. We recently surveyed 82 Israeli startups to better understand their relationship with mission- driven impact and discovered some fascinating facts. 84% of the respondents claim their company is producing a positive social and/or environmental impact, but only 16% of them are actually measuring this impact! Just as any business must track financials if it wants to maximize its profit potential, it must also measure its impact if it is serious about maximizing positive outcomes for the world. 
We were excited to see that 83% of companies reported that their product/ service can reach underserved populations — again underscoring phenomenal impact potential. That said, 46% of CEOs cited lack of expertise and/or lack of appropriate partnership as the reason for not reaching more underserved populations. 
Impact measurement, market expertise and strategic partnerships are all solvable problems. At OurCrowd, we have decided we want to be at the forefront of helping startups find those solutions. We are uniquely blessed to be in a position to do this, to provide help to some of the best and brightest entrepreneurs in the world today, and at the 2019 Global Investor Summit we are embracing this idea and showing our support for a rapidly growing industry. 
We are excited to be hosting an entire track dedicated to impact investing content. We're proud to be partnered with Social Finance Israel, a global leader in impact advisory. And we are thrilled to announce, in partnership with Social Finance Israel, the launch of our own OurCrowd Impact Fund to invest in mission-driven companies aligned to the UN's Sustainable Development Goals, that will further our commitment to the idea that we can do well by doing good. There is no end of problems for our innovation ecosystem to solve and we are just getting started. 
Recently we sat down with impact investing pioneer Sir Ronald Cohen, who explained the evolution of financial systems, impact as a $30T market, the case for impact and OurCrowd's Social Impact fund. Watch that 5-minute summary here. 
---
About the Author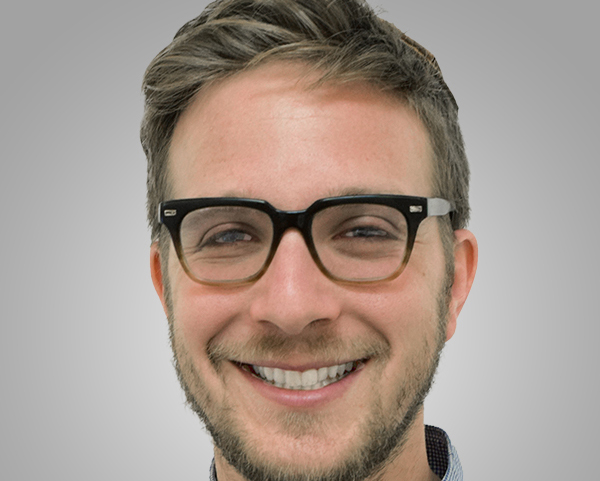 Richard Norman, Managing Director Co-Head, Funds
Richard Norman serves as the Managing Director of Funds for OurCrowd. Richard will be responsible for the company's growing portfolio of fund investments. Prior to joining OurCrowd, Richard spent three years on the investment team at Davidson Kempner, a multi-billion dollar investment manager based in New York where he invested in over $500 million of transactions across multiple asset classes in the US and Europe. Prior to Davidson Kempner, Richard spent four years at H/2 Capital Partners investing in commercial real estate credit. Richard graduated from the University of Pennsylvania with a Bachelor of Arts in Philosophy, Politics and Economics.