Check out apps dedicated to helping with civic engagement and citizenship. Two Israeli-US startups raise over $50 million. Kids are designing self-driving cars. Read on.
Start getting this weekly newsletter via email: Subscribe now
Two Israeli-US startups, Fundbox and Playbuzz, raise a total of $56M
Two Israeli-US startups announced this week that they raised multi-million financing rounds, Fundbox lined up $40M and Playbuzz $16M. Founded in 2013, Fundbox uses sophisticated technology to determine the risk profile of small businesses to which it advances loans. Playbuzz, founded in 2012, enables publishers, bloggers, marketers, and brands to connect with audiences through quizzes, lists, surveys, and rankings. Learn more.
OurCrowd in the News
Elections 2.0: Top Israeli apps transforming civic engagement
As Israelis exercised their right to vote in last week's election, it's important to note that on a daily basis the Startup Nation exercises its right to be innovative. In the months leading up to the elections, Israel's thriving startup ecosystem has been exhibiting similar ingenuity and creative execution in another, somewhat unexpected area — citizenship and civic duty. NoCamels profiled five leading Israeli tech platforms that shift political activism from street rallies to smartphones. See the full list.
Google Israel's Yossi Matias on the future of Israeli entrepreneurship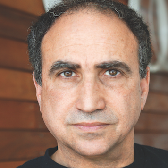 Many of Google's stunning achievements — such as autocomplete, Google Trends, Knowledge Graph, and more — were developed in Israel under the supervision of global Google VP of Search, Yossi Matias. Tasked with establishing one of Google's first R&D centers outside of the US in 2006, Matias has been responsible for directing the Israeli branch towards technological breakthroughs in the realms of search, big data, and internet privacy, as well as initiating impressive cultural entrepreneurship programs. Get to know Yossi.
From the Israeli army unit 8200 to Silicon Valley

To understand Israel's innovation success, look no further than the Israeli Defense Forces and the country's mandatory army service policy. For thousands of Israeli entrepreneurs, the startup journey began in the technology and itelligence units of the IDF. One unit in particular has become a prolific tech incubator, particularly in the field of cybersecurity: Unit 8200. Idan Tendler, the CEO and co-founder of Fortscale, discusses his experience from 8200 to Silicon Valley.Learn more.
In Technion contest, kids design self-driving cars
Self-driving cars appear to be the next big thing in the auto industry, and if Apple or Google are looking for engineers to help develop the driverless vehicles they are working on, they need look no further than Israeli 6th graders. Students designed a driverless robot car which won first place in the elementary school portion of this year's RoboTraffic contest, the Technion's sixth annual competition, where kids from elementary and high schools got together to develop tech ideas to enhance road safety. Learn more.
OurCrowd's News Nuggets


Subscribe for weekly updates about the Startup Nation to your inbox.
See this week's original newsletter here.
[xyz-ihs snippet="HowToInvestInIsraelCTA"]