In just the last week, $910M was raised through acquisitions, including ecommerce giant Amazon's first foray into Israel. Learn which 12 Israeli startups are inventing tech for the disabled population. Plus, the local high schooler-turned-CEO.
Start getting this weekly newsletter via email: Subscribe now
Israeli startups raised $910 million last week (Infographic)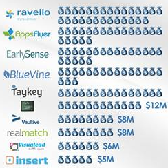 The Startup Nation can already claim an impressive start in 2015. In just one week, Israeli startups raised $910 million through acquisitions which totaled $770 million, and funding rounds, at $140 million. The largest of these deals, which comprised almost half of the total Israeli acquisitions from last week, was Amazon's purchase of Annapurna Labs for $370 million, marking Amazon's first acquisition in Israel. Geektime created a pretty neat infographic to present all the impressive deals: See the infographic.
OurCrowd & Portfolio Companies in the News
12 Israeli technologies changing the lives of the disabled in 2015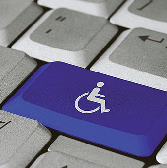 Sometimes lost in the excitement around startups coming out of Israel is the fact that many of them are dramatically changing lives. Did you know? Israel has an entire tech sector dedicated to enabling the disabled. The impact Israeli tech has on people is almost biblical in nature: whether it's helping quadriplegics to walk or the deaf to hear and the vision-impaired to see, Israel is a leading medical innovator. OurCrowd's Zack Miller highlights a dozen tech breakthroughs that improve the lives of the disabled. Read the list.
Meet RapidPay's Iddo Gino, the Israeli high schooler-turned-startup-CEO
There's something unusual about one of Israel's startups: Its CEO is still in high school. 17-year-old Iddo Gino is a senior at the Hebrew Reali School in Haifa and hopes to finish an undergraduate degree in computer science at the Open University next year. When he's not studying in school and online, Iddo heads RapidPay, a year-old company whose four employees have created a mobile in-store and online payment platform for customers – mainly fellow teenagers – without a credit card or bank account. Meet Iddo.
Sprouting Innovation: Citigroup Israel CEO sees high-tech driving deals growth
Citigroup is betting on M&As in Israel's technology industry to drive growth as giants from Google to Cisco snap up companies. "There's an active M&A scene in the high-tech industry," Neil Corney, the bank's chief executive officer in Israel, said in an interview from Tel Aviv. "We expect to see strong deal flow in that area, whether it's foreign companies buying local startups or IPOs of high-tech Israeli companies abroad." Learn more.
One-on-one with Tomer Bar-Zeev, CEO of ironSource, Israel's low-profile unicorn

Israel is rightly proud of its unicorns – Waze, Wix, Outbrain, Mobileye – companies valuated at $1 billion or more. But there's another unicorn you may not have heard of: ironSource. Founded just five years ago, ironSource has a valuation over $1 billion – which it earned one download at a time. In an interview with Geektime, ironSource CEO Tomer Bar-Zeev discusses the company's success. Get to know Tomer.
OurCrowd's News Nuggets


Subscribe for weekly updates about the Startup Nation to your inbox.
See this week's original newsletter here.