Top investment opportunities
Startup of the Week: SynergyMed, transforming surgery with 3D printing and visualization
Women tech leaders in the spotlight at OurCrowd Summit
OurCrowd in UAE: Why AI? Why Abu Dhabi?
Bionaut Labs raises $43.2M Series B
UBS joins Shield investors in $20M Series B
C2A Security brings full lifecycle EV protection to Asian market
OurCrowd hosts German business executives
Teampay raises $47M, expands partnership with MasterCard
UK's Poolbeg Pharma uses CytoReason's AI-model to identify new flu drugs
UK's ClearBank adopts ThetaRay's anti-money laundering platform
Top wineries use Trellis' AI to boost efficiency, sustainability
More than 4,200 high-tech jobs

Startup of the Week
SynergyMed: Transforming surgery with 3D printing and visualization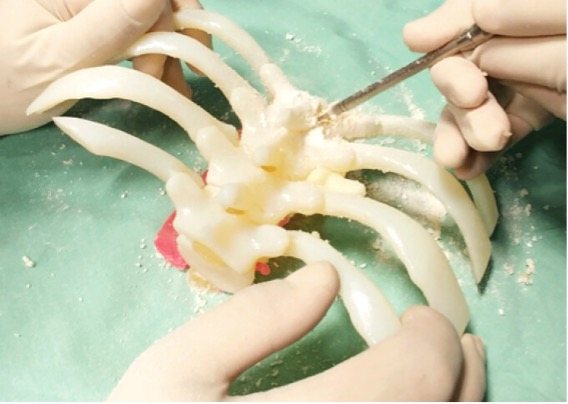 3D printing is revolutionizing industries from automotive to robotics. SynergyMed, a California-based startup, plans to bring its unique 3D technology SaaS platform into healthcare with proprietary visualization and printing capabilities that significantly improve patient results while cutting providers' costs. Among its many capabilities, the hardware-agnostic system allows medical professionals to design and 3D print patient-specific surgical tools and implants. SynergyMed's platform is ISO-certified for use in Europe, and has assisted over 1,200 surgical procedures to date across 16 surgical disciplines in 25 hospitals in Israel, Spain and the UK. As the company looks to expand into the US and seek FDA clearance, it has signed an agreement with Israel's largest HMO, which will use its technology in hundreds of procedures at top hospitals. OurCrowd is leading SynergyMed's current funding round.
Women tech leaders in the spotlight at OurCrowd Summit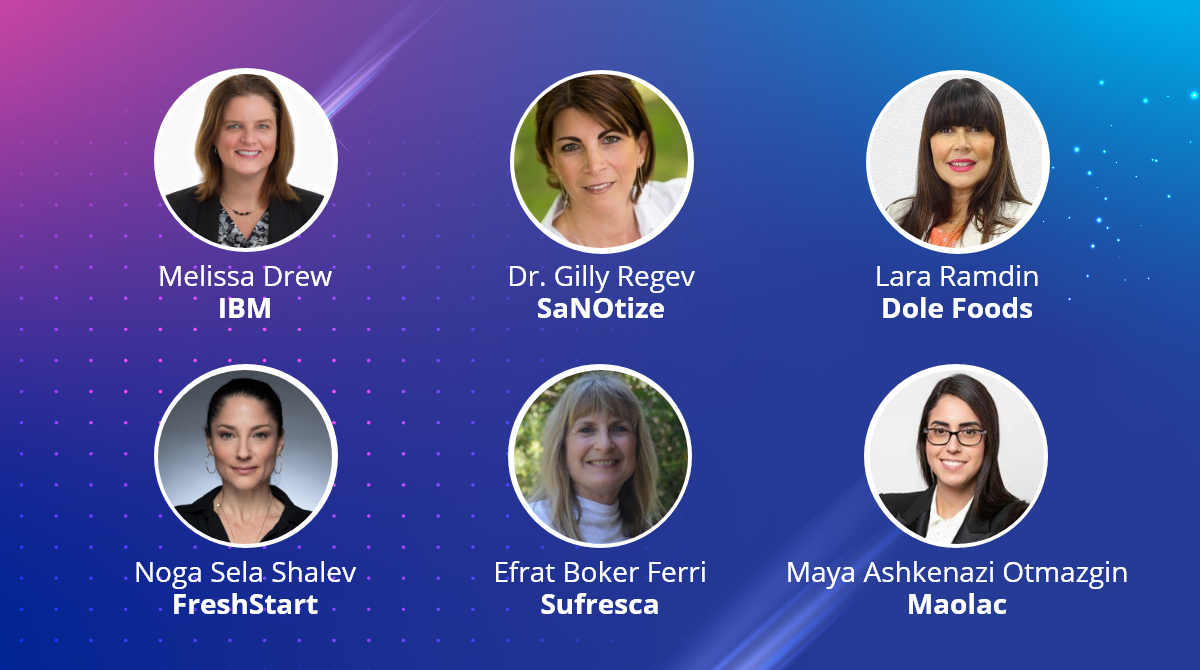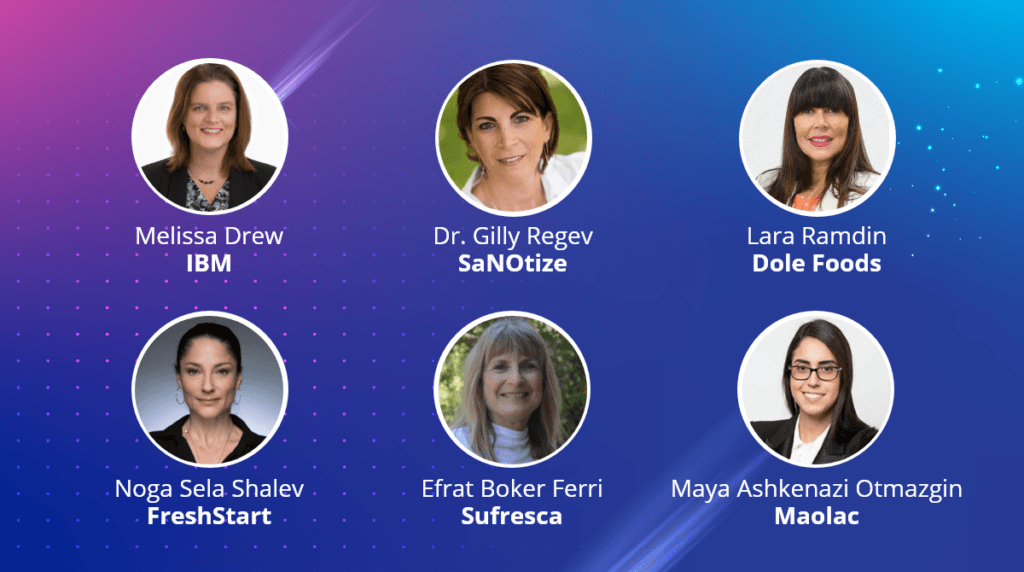 Some of the tech world's most inspiring women leaders will take center stage at the OurCrowd Global Investor Summit on Feb. 15th, 2023. Melissa Drew, Digital Transformation Executive Advisor at IBM, is a world expert on procurement and supply chain issues. She is also a founding member of Women Leaders in Data. Dr. Gilly Regev is the CEO and Co-founder of SaNOtize, creators of the anti-viral nasal spray proven effective against Covid. Lara Ramdin, Chief Innovation Officer at Dole Foods, will talk about new directions in alternative proteins. Also addressing the future of FoodTech are Noga Sela Shalev, CEO of the FreshStart Food Incubator, Maya Ashkenazi Otmazgin, CEO and Co-founder of Maolac, and Efrat Boker Ferri, CEO of Sufresca. Tickets for the Summit in Jerusalem are limited. To reserve your place, register now.
OurCrowd in UAE: Why AI? Why Abu Dhabi?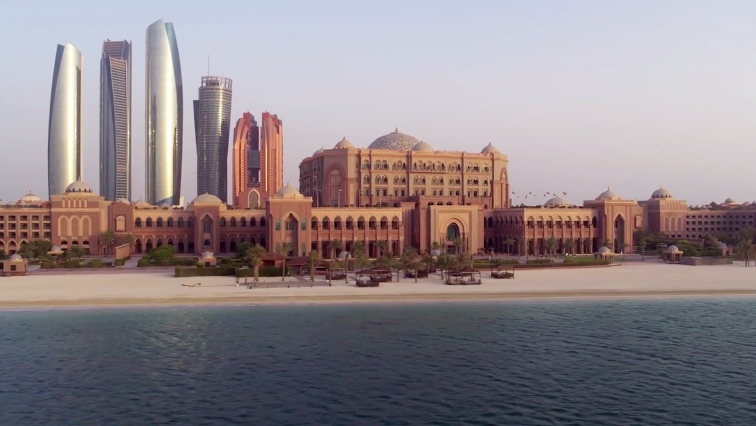 In November, we announced the establishment of Integrated Data Intelligence Ltd., OurCrowd's first R&D center outside Israel. This new company, based in Abu Dhabi, will develop artificial intelligence for business. It is the result of a $60M joint commitment by OurCrowd and the Innovation Programme of the Abu Dhabi Investment Office (ADIO). Why artificial intelligence, and why Abu Dhabi? I explain the thinking behind this new initiative in my new 'Investors on the Frontlines' column.
Bionaut Labs raises $43.2M Series B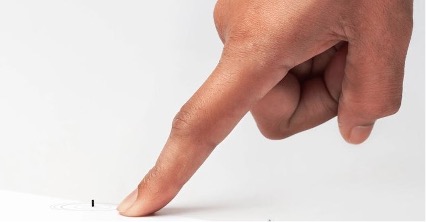 MedTech pioneer Bionaut Labs raised $43.2M in Series B funding, TechCrunch reports. The company's magnetically driven micro robots deliver therapeutics directly to the midbrain, unlike standard drugs that are delivered mostly intravenously or orally. Bionaut targets several debilitating conditions, including Parkinson's disease, Dandy-Walker Syndrome, Huntington's disease and certain types of malignant brain tumors. OurCrowd participated alongside lead investor Khosla Ventures. "We are extremely excited about the transformative potential Bionaut presents in treating debilitating neurological disorders," says Vinod Khosla, Founder of Khosla Ventures. "Anatomically precise treatment will make traditionally used methods seem archaic, and Bionaut is at the forefront of this movement."
UBS joins Shield investors in $20M Series B  

Our portfolio company Shield raised $20M for its AI-powered workplace intelligence platform, VentureBeat reports. Shield enables financial institutions to detect market abuse and automate surveillance over all employee communication channels, saving operational and compliance costs. Through its venture and innovation unit UBS Next, UBS joined OurCrowd, Mindset Ventures and lead investor Macquarie Capital in the Series B round. "We strongly believe in the value Shield can bring to financial organizations, and Macquarie is pleased to continue supporting Shield as it delivers real benefit to an increasing range of customers," says David Standen, Global Co-head of Macquarie Capital.
C2A Security brings full lifecycle EV protection to Asian market
As more countries look to adopt more electric vehicles (EVs), the danger of cyberattacks grows, with the entire infrastructure susceptible to hackers. Our portfolio company C2A Security created EVSec, a comprehensive cybersecurity management system that protects the vehicle, charging station, grid and the communication protocols among them, DigiTimes Asia reports. Israel-based C2A is focusing on the Asian market, partnering with Chinese OS giant ThunderSoft. The companies will offer tools for OEMs and suppliers in China to identify and respond to cyberattacks. "I think the key to successful penetration into Asia is having a more significant local presence and making sure that the solution is customized for the Asian market," says Roy Fridman, CEO of C2A. The number of EV charging stations in China is growing steadily as the country expands adoption of electric and connected vehicles. C2A Security is currently funding on the OurCrowd platform.
OurCrowd hosts German business executives
OurCrowd hosted a delegation from German Trade and Invest, a government-sponsored initiative, and Berlin Partner, which promotes international technology collaboration. The German business leaders and academics learned about the latest advances in additive and smart manufacturing and 3D printing from our portfolio companies Largix and MultiVu.

Top Tech News
Teampay raises $47M, expands partnership with MasterCard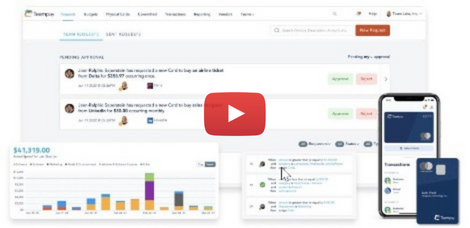 All-in-one-purchasing platform and OurCrowd portfolio company Teampay raised $47M in Series B funding led by existing investor Fin Venture Capital, TechCrunch reports. Teampay's system provides workflows for employees to submit and approve spending. It also allows managers to implement policies that automatically collect approvals or deny expenses that fall into certain categories. It plans on expanding its partnership with Mastercard, which began in 2021 when the two companies launched a digital corporate card integrating key capabilities from Teampay's platform.
UK's Poolbeg Pharma uses CytoReason's AI model to identify new flu drugs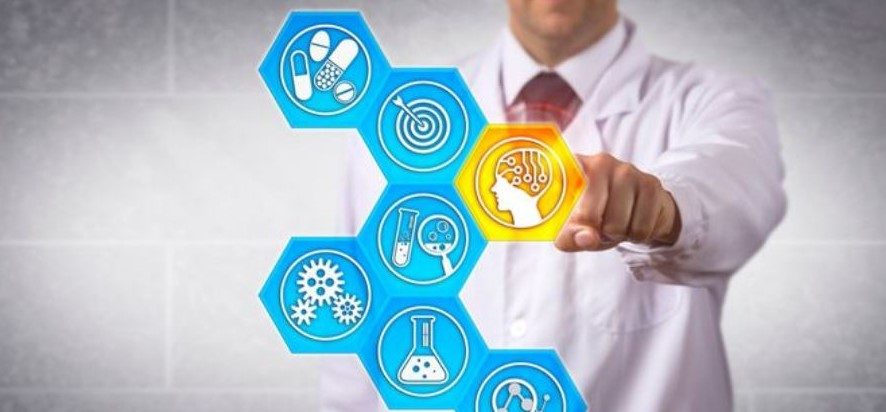 UK-based Poolbeg Pharma is developing new therapeutics to treat flu that will be tested using a computational AI-powered disease model created by CytoReason, Proactive Investors reports. The model analyzes Poolbeg's human trial data of influenza infection and recovery, allowing it to identify novel drug targets. "CytoReason builds world-class AI disease models, and we look forward with great anticipation to the outputs from their analysis of our unique repository of clinical samples and associated data from influenza human challenge trials," says Jeremy Skillington PhD, CEO of Poolbeg Pharma.
UK's ClearBank deploys ThetaRay's anti-money laundering platform
UK banking FinTech ClearBank will deploy the anti-money laundering platform from our portfolio company ThetaRay to protect its customers from financial crimes. The cloud-native SONAR system will give ClearBank the flexibility to scale faster and safer processing of increasing transaction volumes on its platform. "The ThetaRay AML system powered by artificial intelligence and machine learning technology will give us the edge that will enable us to win new financial partnerships and unlock the potential of our business model to bring positive and meaningful change for customers in the UK, Europe and beyond," says Nigel Walder, Chief Operating Officer of ClearBank, which works with over 200 financial institutions and FinTech customers, 13M accounts and £3B in balances.
Top wineries use Trellis' AI to boost efficiency, sustainability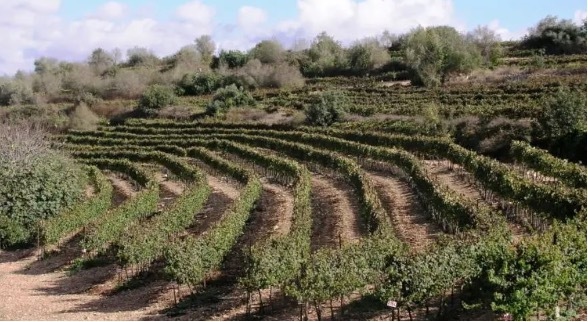 When it comes to innovation, the wine industry is famously conservative, but AgTech pioneer Trellis is already changing that, Adam Montefiore reports in the Jerusalem Post. The OurCrowd portfolio company, whose AI-powered system streamlines food production and distribution, works with some of the leading winemakers from California to Bordeaux, including Gallo, the largest winery in the world. With climate change impacting the wine industry worldwide, there is little margin for error in harvesting techniques. Trellis' platform uses vast amounts of environmental data to help clients optimize the entire length of their supply chain and distribution system, from field to shop counter, increasing efficiency while reducing cost, waste and emissions.
More than 4,200 high-tech jobs worldwide
Search and filter through Portfolio Jobs to find your next challenge