Recently, our CEO Jon Medved traveled to Australia, shedding light on the huge amount of activity and interest Australian investors and strategic partners have already shown in the Startup Nation. The trip included stops in Sydney and Melbourne, and the celebration of a new milestone-  $1Billion Australian dollars (AUD) under management, with a full 20% coming from the OurCrowd investor community down under! This achievement further highlights the close relationship between OurCrowd, the Startup Nation, and our friends in Australia and Asia.
OurCrowd already has a significant presence in Australia, with Managing Partner Dan Bennett heading up the Australia and Asia office from Sydney.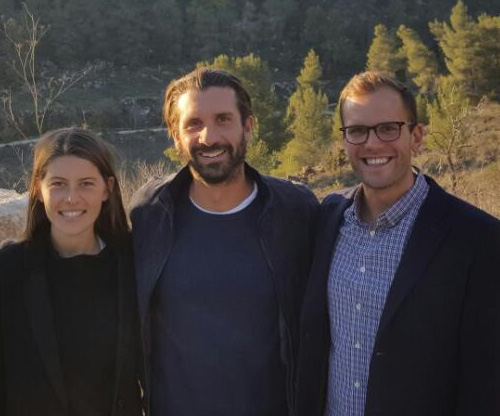 As Jon Medved put it in an interview on Sky News "What's not to like here..you're a lucky country. You've got good people, good laws, good government on all sides of the spectrum, great business…"
Watch the full interview with Sky News' Ticky Fullerton:
OurCrowd has also created strong partnerships in the region, with NAB Private becoming a strategic partner in 2017. Welcoming the Israeli contingent, NAB hosted a private lunch in Melbourne, as well as cocktail events in both Sydney and Melbourne, attended by hundreds of people.
NAB Private cocktail event in Sydney: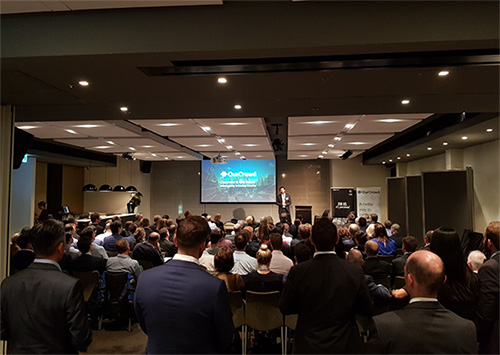 The exciting events served to introduce many new faces to the OurCrowd experience, the platform, and the portfolio companies which are moving quickly, with 3 exits to major multinational companies Uber, Canon, and Nike in the last month alone.
Want to see more news about OurCrowd? Check out our news page here.