Start getting this weekly newsletter via email: Subscribe now
MTS buys Israeli content monetization startup Vexigo for up to $24M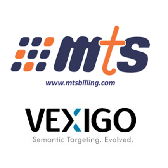 Two weeks after appointing a new CEO, software company Mer Telemanagement Solutions (MTS) is making an important acquisition that will put it into a completely new sector. MTS, which provides software solutions for managing communication company expenses, yesterday announced its acquisition of Israeli startup Vexigo, which deals with monetization of content for website owners. The price of the acquisition was $4 million in cash, $20 million more in the future, and shares. Learn more.
OurCrowd & Portfolio Companies in the News

Meet the top 10 Israeli companies revolutionizing fashion tech
Designing cutting edge wearable technology, using big data technology to match the right outfit with the right customer and using interactive displays to draw in consumers are all part of the 'FashTech' (fashion technology) revolution. True to its reputation, the Startup Nation is one fashionably innovative place with these top Israeli companies looking to make the business of fashion a lot more cutting-edge. See the full list.
_________________________________________
OurCrowd is proud to sponsor

Use OurCrowd's discounted code: "OURCROWD"
February 25, 2015
Tel Aviv
________________________________________
A Startup Samurai in the Startup Nation: An Interview with Kentaro Sakakibara
Kentaro Sakakibara, or "Ken-Samurai" (as Mr. Sakakibara calls himself in Israel), refers to himself as "The Last Samurai" for staying put during last summer's Hamas rocket attacks while other Japanese businesses were cutting short or canceling trips. Ken-Samurai's hyper, comical on-stage persona, however, belies his impressive track record as a driver of Japan's burgeoning startup scene as founder and CEO of Tokyo-based Samurai Incubate. Meet Ken-Samurai.
Of Torahs and Tablets: Ultra-Orthodox Jews in the Israeli startup scene

The challenges faced by those who choose the path of entrepreneurship are greater for members of the ultra-Orthodox community, some of which are struggling to find their way in the general job market and particularly within the startup scene. KamaTech, a fascinating new initiative, was established to help ultra-Orthodox Jews make their first steps in the high-tech industry. Learn more.
Intel Israel VP, Shmuel (Mooly) Eden, tells entrepreneurs to take responsibility

Shmuel (Mooly) Eden, is not your typical button-down corporate executive.  The 63-year-old V.P. of Intel and head of its Israeli operations resembles an Israeli Al Pacino or Robert De Niro– a no-nonsense straight shooter who speaks truth to power, even though he has a lot of power himself. Last month, Eden took the stage to deliver a tough-love jeremiad to Israel's startup community. Learn more.
OurCrowd's News Nuggets


Subscribe for weekly updates about the Startup Nation to your inbox.
See this week's original newsletter here.