Israel's history in the semiconductor industry started back in 1974, when Dov Frohman, one of Intel's first employees and inventor of EPROM – the erasable, programmable, read-only memory chip that eventually led to the creation of flash memory – left Silicon Valley to return to Israel. Frohman had been asked to establish a small chip design center in Haifa, which, at the time, was Intel's first center outside of the U.S.
Fast-forward to 2016, Intel is now the largest employer in Israel's high-tech sector, having invested over $10 billion in the country and with exports totaling $4.1 billion.
Building on such achievements, the Israeli semiconductor industry has now grown to employ over 20,000 people in dozens of companies. Almost all of the world's leading semiconductor firms have significant R&D centers in Israel, alongside which a large number of local semiconductor companies have grown. The Israeli semiconductor industry is now one of the most advanced internationally, with the second or third highest concentration of design houses in the world.
Quick Snapshot – A Look at Major Israeli Innovations
From design centers like Intel, Qualcomm, and Motorola, to cutting-edge startups like Celeno and Valens, which develop advanced WiFi chipsets – Israeli innovation in the semiconductor space has helped place it squarely at the forefront of the global technological revolution.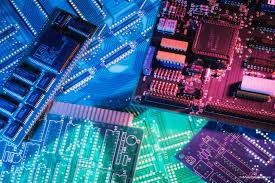 Semiconductors – materials that have a conductivity between conductors (usually metals), and nonconductors or insulators (like most ceramics) – are present in most modern electronic devices, from simple amplifiers to smartphones and supercomputers. Most semiconductors are crystals made of certain materials, most commonly silicon – hence the source of the name "Silicon Valley."
It would not be an exaggeration to state that without semiconductors, the Information Age as we know it would not exist. Semiconductors power all new devices, and we cannot move forward technologically without advancing in this field. Some of Israel's most significant contributions to the sector include:
The 8088 processor (1979) that was used in the IBM PC, developed at Intel Haifa – and many of the Intel microprocessors, including Banias, Merom, Yonah, Centrino, Ivy Bridge, and Sandy Bridge, which are found in most desktop and laptop computers today
The first multifunction printer on a chip, the first system controller on a chip, and the first Ethernet switch on a chip (1990s), developed by Galileo Technology (now part of Marvell)
The flash drive marketed as DiskOnChip (1995), the first USB flash drive marketed as DiskOnKey (1999), and the TrueFFS (True Flash Filing System, 1992) which presented flash memory as a disk drive of the computer, all developed by M-Systems
The hardware design and chip used in Microsoft's Kinect motion-sensing system for the Xbox 360 (2010), developed by 3D sensing company PrimeSense (bought by Apple)
The leading vision-based Advanced Driver Assistance Systems (ADAS), providing warnings for collision prevention and mitigation, developed by Mobileye
The Rush to Exit
The continued success of the semiconductor industry has been paralleled by a steady increase in M&A and IPOs. 2015 was a stellar year for exits in Israeli high-tech, in general – according to the PwC Israel 2015 Hi-Tech Exit Report – which indicated M&A was up 44%, with a total deal value of $7.2 billion (increasing from $5 billion in 2014). In the semiconductor sector, in particular, the last few years have seen accelerated M&A and IPO activity.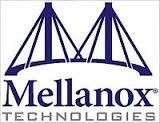 There's nothing new about exits of Israeli semiconductor companies. Take, for example, Mellanox Technologies, which went public in 2007 with an IPO on NASDAQ that raised $102 million and a valuation of over half a billion dollars. Or Saifun Semiconductors, the Israeli chip design company, which went public in 2005 and was valued at $675 million.

The tech giant Apple was responsible for two memorable Israeli exits: The acquisition of Anobit in 2012 for some $390 million and PrimeSense in 2013 for $350 million – both microprocessor chip design firms. Around the same time, Apple hired most of the Israeli employees of a chip-design division that Texas Instruments shut down in 2013, and opened a new design center in the city of Ra'anana such that, by the end of 2013, Israel had become Apple's second largest R&D hub outside of the U.S.
In the Last Two Years
Recently, the number of exits in the industry has gone up. In 2014, one particularly notable acquisition was a mega-deal involving MobilEye, which developed a road accident prevention system based on a camera with artificial vision technology. Mobileye went on to raise $891 million in its IPO and was valued at $5.31 billion, making it the fifth largest Israeli company by market cap on Wall Street. A separate and significant acquisition the same year was Qualcomm's purchase of Wilocity, the Israeli chipmaker, for about $300 million – an acquisition that was a direct outgrowth of an ongoing partnership, as the companies had been working together closely since 2008 to develop chipsets for smartphones, tablets, and laptops.
According to OurCrowd's research, over the past decade, over 70% of Israeli semi-related companies which reached particular revenue milestones successfully exited via IPO or acquisition. Of companies that reached 10's of millions of dollars in revenue, the average exit multiples were approximately 3x-5x forward revenue.
Israel – the Obvious Choice
Apple, Google, Facebook, IBM, Hewlett-Packard and more than 250 other international companies have established R&D centers in Israel, often following local acquisitions. Despite potential competition from places like China, Taiwan, or India, Israel remains a growing and compelling choice for semiconductor development and manufacturing. There are several key reasons for this:
Army experience: Israeli engineers bring to the table in-depth knowledge because of experience gained during their service in the Israel Defense Forces (IDF). In this, they have an advantage over Asian or Eastern European engineers. Alumni of the IDF's Unit 8200, an intelligence corps unit that comprises several thousand soldiers and is comparable in function to the U.S. National Security Agency, have gone on to found leading Israeli companies including Check Point, Cybereason, ICQ, Palo Alto Networks, indeni, NICE, AudioCodes, Gilat, Leadspace, EZchip, ONavo, Singular, and CyberArk.
A creative mindset: The Israeli ecosystem is innovative and Israeli tech companies have an ability to improvise as well as to take risks, something that's not easy to study or copy but that is a part of Israeli culture. International firms have consistently been won over by the creativity of Israeli engineers, which has allowed them to overcome major development hurdles – for example, the achievement of aggressive specifications for low power, high frequency, and minimum die size.
Imported expertise: In the early 1990s, Israel started absorbing approximately 30,000 immigrants per month – individuals who were fleeing the collapsing Soviet Union. By the turn of the millennium, Israel had absorbed one million immigrants from the Former Soviet Union, and this population included many talented, highly educated engineers and scientists who contributed directly to Israel's tech scene.
The Technion: Technion – Israel Institute of Technology, located in Haifa, is a prestigious university offering degrees in science and engineering, and it is cited as one of the factors behind the growth of Israel's high-tech industry and innovation. More than 70% of Technion graduates are employed in the high-tech sector.
What does it all mean?
But why the increase in exits? And what does it signify? One explanation is that the growing number of exits is a response to recent changes in the market – including increasing advantages of economies of scale, making it harder for Israeli companies to remain independent. But that's an encouraging signal. And thanks in part to the Internet of Things (IoT), the industry seems only to be getting stronger. Shlomo Gradman, Chair of Israel's High Tech CEO Forum, points out that that current development of IoT is pushing companies hard to make smaller and better-connected chips – to better manage the spiraling number of devices that are going to be connected.
IoT is a game changer, a growth engine for the semiconductor industry – and Israel is at the core of the action.