How do you feel today? Feeling good? Consider for a second your local hospital or doctor's clinic: The ER, the OR, the lab, the tabletop devices, the drugs and wearables.
With constant updates and developments of tech solutions servicing the healthcare and medical industries, the future is bright for MedTech sector, and exciting for both entrepreneurs and investors.
Medical technologies are a key focus area for OurCrowd's investment strategy and comprise over 18% of our overall portfolio. In fact, our first company to exit was ReWalk Robotics (NASDAQ: RWLK), an exoskeleton for people with spinal cord injuries, in 2014.
As we continue to build, grow, and exit medical technologies (among others), we're pleased to share the following infographic capturing the scope of some of the amazing MedTech companies in OurCrowd's portfolio, proving themselves in this growing industry.
Feel good about this infographic? Share if you find it helpful!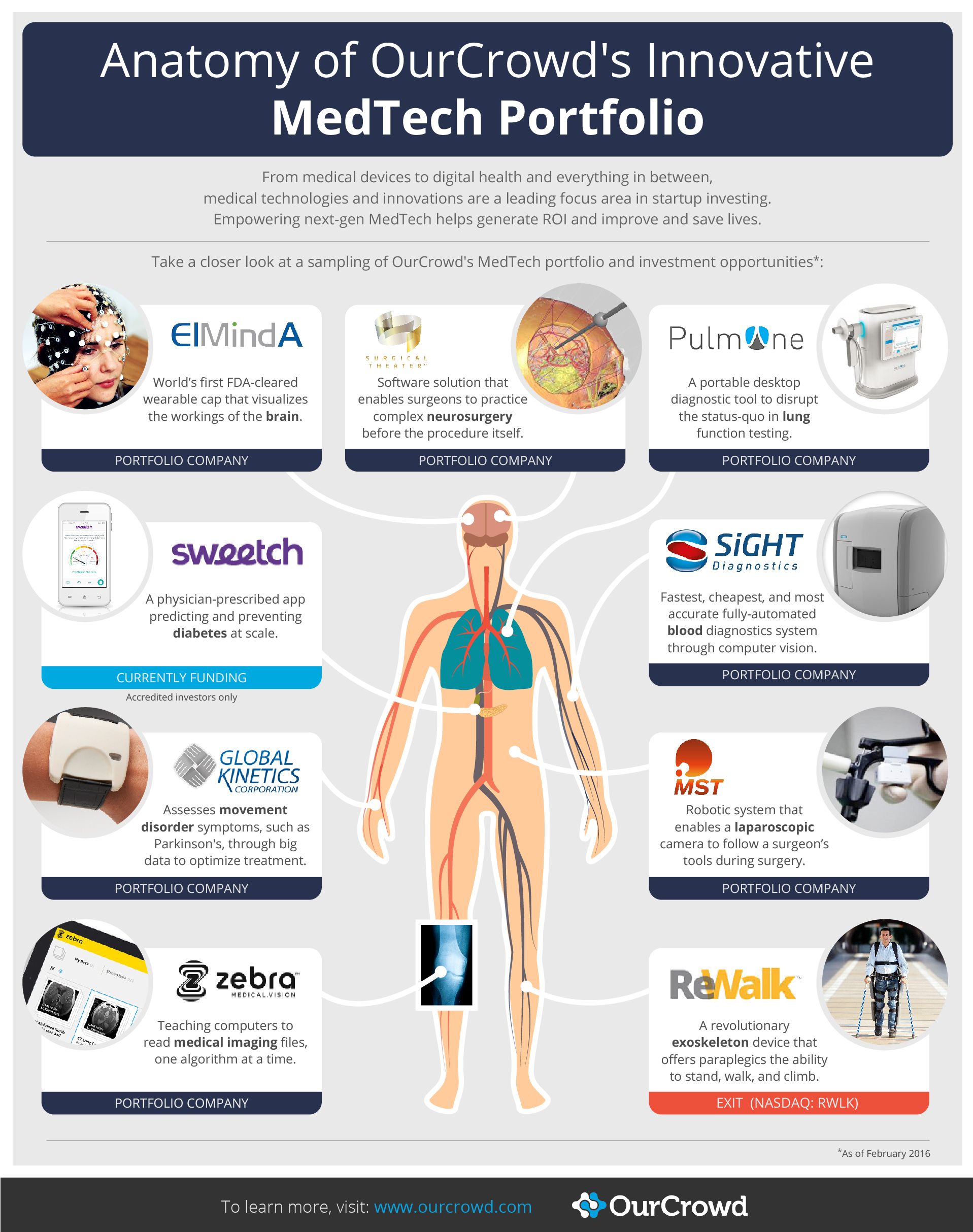 To find out more about digital health, MedTech, and other investment opportunities on our platform, contact our Investor Relations team or visit our website.