Remember that FOMO you felt last year? Don't wait to apply for your ticket to the 2020 OurCrowd Global Investor Summit; OurCrowd investors, partners, and portfolio companies are guaranteed an in-person ticket. Watch this video for 5 reasons why you don't want to miss this year's Summit!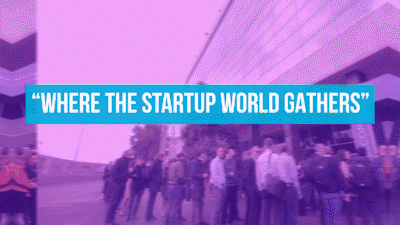 Congrats to two OurCrowd medtech companies on major FDA milestones: FDA cleared UPnRIDE's robotic standing wheelchair for marketing and use in the US and DreaMed Diabetes' AI insulin recommendation technology.
Startup Nation and beyond
Top tech news this week
News from the Industry 
Israel is becoming a testing ground for the power of artificial intelligence to improve health care. Israel Prepares to Unleash AI on Health Care (The Wall Street Journal)
Why is it so hard to recruit engineers? 21st Century Recruiting (Aleph)
How a Secret Dutch Mole Aided the Stuxnet Cyberattack on Iran (CyberX)
The latest from OurCrowd
This Wednesday, September 25th, we will launch our first OurCrowd Sync in São Paulo, Brazil! The event will bring together leading tech startups from Israel and around the world, corporate executives, investors and forward-thinking entrepreneurs to network, learn and do business. As part of the OurCrowd community, use the exclusive partner code 1375014 to receive your complimentary ticket here.
See which OurCrowd events are taking place near you on our Events Calendar.
Looking to connect
We currently have 500+ open positions at our global portfolio companies. Here are a few of the most exciting:
Search and filter through OurTalent to find your next challenge.
---