Off to a great start: barely two weeks into 2016 and Israeli companies are bringing in impressive investments, industry experts are looking ahead to the future of autonomous cars, and OurCrowd's 2015 year in review infographic showcases groundbreaking figures and accomplishments. Read up on these news items and more, below.
Start getting this weekly newsletter via email: Subscribe now
Israeli startups bring in $234M in first 2 weeks of 2016
Barely two weeks into 2016 and Israeli startups have already raised a combined $234 million. The pace of money coming in could yield the biggest quarter in a long time for local tech companies. Learn more.
OurCrowd & Portfolio Companies in the News

Live Chat: What's driving the next generation of driverless technology?

Nothing is putting the brakes on driverless cars! This week (19/1), join a live chat with Mobileye's VP of Business Development Yonah Lloyd and Tech in Asia's editor-in-chief Steven Millward on the future of driverless tech. Learn more.
The Democratization of Investing: OurCrowd's 2015 Year In Review

In 2015, OurCrowd achieved groundbreaking figures investing in Israeli and global startups. View the OurCrowd infographic illustrating the success, growth, and notable accomplishments of its ever-expanding community. Learn more.
Haredim in high-tech: Women outnumber men 2 to 1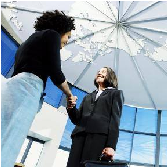 Integrating Haredim (ultra-Orthodox) in high-tech has been gathering steam in recent years, and surprising figures indicate that 4,000 of Haredi women are employed in the sector, with only 2,000 men. Learn more.
Ripple Maker and Vuze take top prizes at CES 2016

The hype around Israeli technologies at CES 2016 was more than justified when two blue-and-white companies – HumanEyes and Steam CC – scored the top two innovation prizes from a field of thousands. Learn more.
OurCrowd's News Nuggets


Subscribe for weekly updates about the Startup Nation to your inbox.
See this week's original newsletter here.
[xyz-ihs snippet="HowToInvestInIsraelCTA"]