"You are what you eat," goes the age old saying. "You are what you wear," would be the modern adaption of this well known proverb. From "smart" watches that sync to your phone, to contact lenses that measure diabetics glucose levels, wearable technology is rapidly spreading to all facets of technology.
Today, May 12th, 2014 marks Israel's first wearable technology conference in Tel Aviv. Israeli technology leaders and wearable tech pioneers such as Robert Scoble, Steven Manna and Jonathan Medved will be present for what should be a memorable event.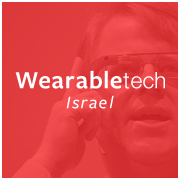 Here is an outline of the recent success and traction experienced in the wearable technology industry that has entrepreneurs and investors alike excited for what should be "the next big thing."
Headlines and Exits
Major media outlets announced on Wednesday, March 26th that Facebook had reached a $2 billion agreement to acquire Oculus VR, the maker of a virtual reality headset. The purchase indicated that Facebook intends to enter the arena of competitors trying to give users a live 3-D experience through wearable technology: "Imagine enjoying court side seats at a game, studying in a classroom of students and teachers all over the world or consulting with a doctor face to face — just by putting on goggles in your home," Mark Zuckerberg wrote in a post on Facebook.
Indeed, with this deal, Facebook is the latest company to invest in wearable technology — or as the New York Times wrote, technology that "reimagines how people will one day interact with information and other forms of content."
Casio's Calculator Watch
The wearable technology industry goes back to a device as simple as the once trendy calculator watch in the 1980's. Today, however, the next wave of wearable technology will far outpace the simple Casio watch. For example on April 16, 2014, Google allowed those that pre-ordered its wearable glasses at the 2012 Google I/O conference to pick up the device. This day marked the official launch of Google Glass, a device that brings rich text and notifications as well as other information directly to a user's eyes. The device also has the ability to record voice messages and take high-resolution pictures.
Future trends in wearable tech
The latest and most popular wearable devices currently are smart watches. According to ABI Research "1.2 million smart watches will be shipped in 2013 due to high penetration of smartphones in many world markets, the wide availability and low cost of MEMS sensors, energy efficient connectivity technologies such as Bluetooth 4.0, and a flourishing app ecosystem."
Just last year, Motorola unveiled Moto 360, coming this summer, a smart watch powered by Android Wear, a modified version of Android designed specifically for smart watches and other wearables. Indeed, in introducing these Smart Watches, the Google-owned Android team explained:
"…we've barely scratched the surface of what's possible with mobile technology. That's why we're so excited about wearables—they understand the context of the world around you, and you can interact with them simply and efficiently, with just a glance or a spoken word."
In 2014, Cuff unveiled a collection of safety-focused, fashion-forward, wearable technology contained within a tiny wireless device, allowing users to send a warning signal to their contacts by hitting a button, hidden within the accessory. The device synchronizes to the user's smartphone, providing the location of the individual in harm's way.
Israel's Influence in the wearable device industry
Israel has also partaken in the recent global innovation occurring in the wearable device market.
One of the most heralded and exciting Israeli advances in the field of wearable technology is OrCam. OrCam, an Israeli startup,  has developed a camera-based system intended to give the visually impaired the ability to both "read" easily and move freely. In contrast to past aids for the visually impaired, which were clumsier, or merely applications on a device like a smartphone, OrCam is "a small camera worn in the style of Google Glass, connected by a thin cable to a portable computer designed to fit in the wearer's pocket. The system clips on to the wearer's glasses with a small magnet and uses a bone-conduction speaker to offer clear speech as it reads aloud the words or object pointed to by the user." The device was given a big spread in the New York Times Science section, an exciting indication of where "wearables" are headed in the Israeli market.
Israeli entrepreneur Meron Gribetz's company, Meta, is another example of Israeli wearable technology.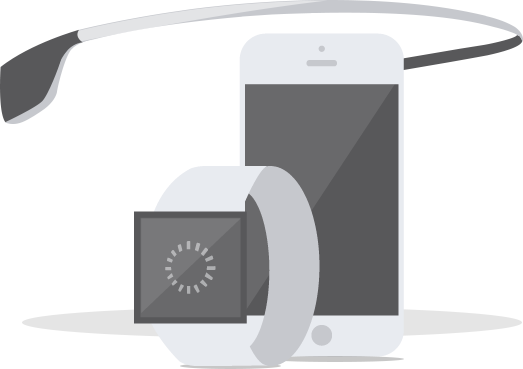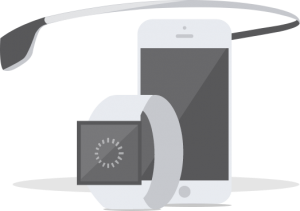 The augmented reality glasses allow you to interact with all of your devices remotely, transforming your laptop or smartphone into a "holographic interface" that can be controlled with your hands. Gribetz's "space goggles," provide over 15X the screen vision compared to Google glass.
OurCrowd portfolio company MUV, is another player in the wearable technology space in Israel. MUV created a sensor worn on the finger, that interacts with everyday projectors to turn any surface into a touch screen. MUV's incredible technology was just featured on Bloomberg TV, where CEO and founder Rami Parham demonstrated the capabilities of "the bird," (the finger mounted sensor).
Stay up to date on the latest innovations and technologies coming out of Israel today. Sign up for OurCrowd's weekly newsletter here.
[xyz-ihs snippet="HowToInvestInIsraelCTA"]